12 HELPFUL TIPS TO START BLOGGING LIKE A PRO (even if you're not an expert)
Since that BLOGGERS are becoming more and more popular these days and hearing that they can actually earn PASSIVE INCOME in their sleep through blogging, and you said, "What??!! I'm gonna blog too!". But the problem is, you don't have any experience blogging and no confident at all. That's why I created this post to help NEW BLOGGERS out there to START BLOGGING LIKE A PRO even if you are just starting out.
12 HELPFUL TIPS TO START BLOGGING LIKE A PRO
CHOOSE A PLATFORM – Go for WordPress
BUY A .COM DOMAIN
CHOOSE A PROFESSIONAL LOOKING WEBSITE THEME
YOUR BLOG SHOULD HAVE THESE PAGES :

ABOUT ME
PRIVACY POLICY
DISCLOSURE POLICY
CONTACT US

SOCIAL SHARING BUTTONS
CREATE SOCIAL MEDIA ACCOUNT
BE CONSISTENT
WRITE CONFIDENTLY
I was visiting my old posts and read my previous article : 8 Tips To Blog Like Pro, where I talked mainly about the "content writing stuff". So I decided to create another post that will somehow relate to the previous one but will talk about on the very basic of how you can confidently START YOUR BLOG LIKE A PRO EVEN IF YOU ARE NOT AN EXPERT.
Don't worry this is not going to be long unlike my posts recently. I think you'll be finish reading this even before you finish your coffee. But, even though it's short, THIS WILL HELP NEW BLOGGERS TO START WITH THEIR BLOGS LIKE A PRO.
I've learned so much in 2 years of blogging, that it urged me to create this post. Because these tips are important when you're starting out as a blogger therefore should not be overlooked.
Let's begin…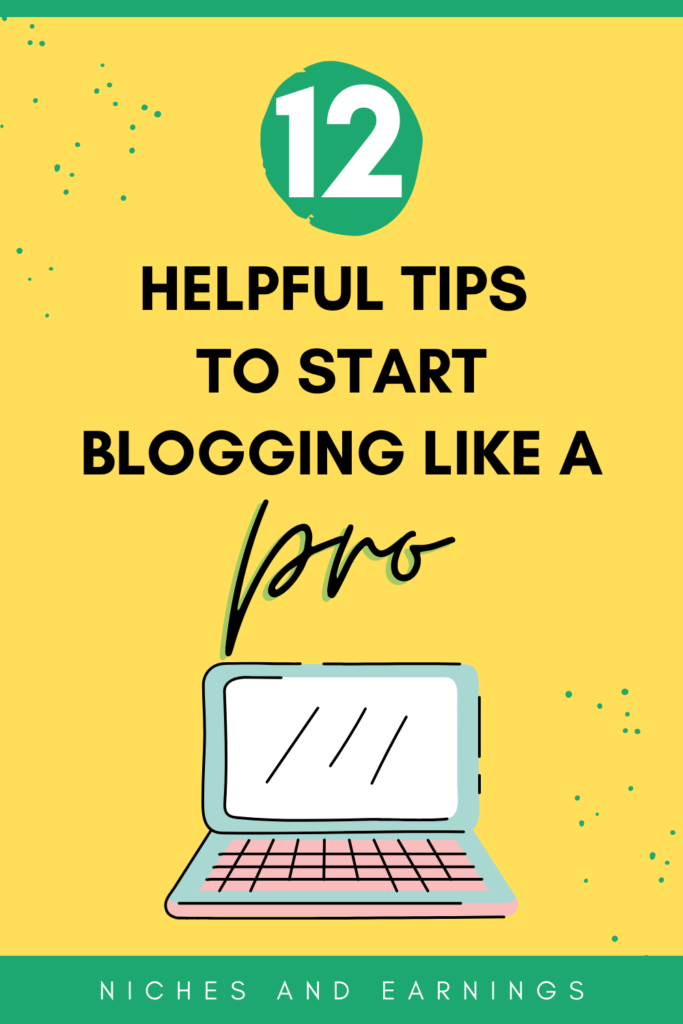 HELPFUL TIPS TO START BLOGGING LIKE A PRO :
#1 CHOOSE A PLATFORM – WORDPRESS
I know that there are different platforms out there to choose from, square space, wix, medium and a lot more. But, 30% of all website in the internet use WordPress. I mean, 30% — that is HUGE!
And WordPress is easy to use here's why :
WordPress has 50,000 plugins in their repository available for you to use. Plugins are important for your site's functionality.
WordPress has 8,002 themes!! That's according to their site. So, you can beautify your website even you're not a techy.
WordPress is flexible. Because those plugins that are available, you can turn a WordPress website into anything you want, for example an e-commerce store.
WordPress is also multilingual.
WordPress is SEO friendly. Being a blogger, SEO is very important.
WordPress Help is always available. You need help? No need to contact their site support because there are tutorials, blogs that talks about WordPress. So, your problem is always covered!
And a lot more.
I wish to include all the good things about WordPress but, I promised that this post will not be a long one, so, I better reserve the others for later.
#2 BUY A .COM DOMAIN
It's like almost everyday we visit a website, right? Whether a company big names or small, news website, blogs, e-commerce (shopping website), what do they have all in common? All their website addresses ends with a .com.
If you've been reading my other blogs, I have mentioned multiple times the importance of having your own domain name (.com) not www.yourname.wordpress.com or www.yourname.blogger.com. For the purpose of this post, I'll list here a few of the benefits of having your own domain name to start blogging like a pro.
Benefits of Owning a Domain :
It shows that you are confident and know what you are doing.
Building your brand.
Google like it. As a blogger we need to make sure that our website or blog is liked by Google.
You are most likely to be trusted by your audience or followers.
It helps you build authority on your niche.
You get a matching e-mail which make you a professional. And also good for applying affiliate programs in the long run.
#3 CHOOSE A PROFESSIONAL LOOKING THEME
Or start to create your website using themes / customizing themes that will represent you and your brand. People are naturally drawn to beautiful, pretty, and attractive things. As humans, we are visual. Therefore, To Start Blogging Like A Pro even if you are not an expert (yet), Choose or design a theme that is neat and professional.
Moreover, use color template for your brand and apply it to your website. It will look like that it is done a web designer.
#4 YOUR BLOG SHOULD HAVE THESE PAGES
One way to start blogging like a pro even when you're not, is to make sure that you have these pages : About Me, Privacy Policy, Disclosure Policy, & Contact.
And here is why :
ABOUT ME – Your About Me page is as important as your blog post because, your potential "customer" who really wants to engage with you will go to see your About Me page, to know you better, who you are, and what kind of HELP are they going to get from you.
Aside from sharing a bit of personal info about yourself, your ABOUT ME PAGE is also your site's bio. Where you can state your site's credibility and why you are worth of your reader's trust.
Hence, if you want to start blogging like a pro even if you're not, your blog should have ABOUT ME PAGE. And it is also important to write your about me page the right way, here is how :
PRIVACY POLICY – Your blog's PRIVACY POLICY is the "legal page" of your blog. Since your blog collects readers' information, whether directly or indirectly, you PRIVACY POLICY protects your readers from any potential privacy breaches and protects you from legal liability.
DISCLOSURE POLICY – Disclosure Policy is also required by law. These rules are established by the FTC (Federal Trade Commission).
A DISCLOSURE POLICY is required especially if your blog contains affiliate links and also if your blog post is sponsored. Disclosure policy informs your readers that there is a monetary relationship between you and the products, brand, and partners, that you are promoting in your site.
CONTACT US – CONTACT US page, is where your visitors, readers, clients, and potential partners can get hold of you.
Thar's the power of having a CONTACT ME PAGE in your blog that should not be overlooked. Therefore, having a contact page is one way on how you can start blogging like a pro, even if you're a new blogger.
---
POSTS YOU MIGHT BE INTERESTED :
---
#5 SOCIAL SHARING BUTTONS
With growing number of people using SOCIAL MEDIA these days, it only makes sense to have one if your are a blogger. If you have social media sharing buttons available on each blog post you have, then it will be easy for your visitors to share your posts to the world, therefore– it will immediately increase your reach and your brand exposure.
One having a Social Media Sharing Button in you blog is good for your SEO. We all know that SEO is extremely important in blogging. Adding Social Sharing Button not only will increase your organic traffic, but also a bigger chance for your site to get good rankings in Google.
#6 CREATE A SOCIAL MEDIA ACCOUNT
Okay, with this part, I'm going to be honest with you. If you happen to be in my blog, you'll notice (immediately) that my Social Media stat is — a flat line— Because, I'm not into social media by nature. It is difficult for me to share myself to the world. But, since I entered blogging, I discovered that, not being in social media is a HUGE mistake!
So, to have your social media account ready to moment you or even before you start blogging is crucial. Because it will help you build your presence online, Social Media is a great way to build an active following and relationship with your readers.
So again… to start blogging like a pro, you need to have your social media account, of any platform you choose.
#7 BE CONSISTENT
How many times have you heard the phrase, "Consistency is the key…"?
Well, because it is! No, matter what you do, blogging or not, to be consistent is main factor to success. Before you even start blogging you need to ask yourself if you'd be able to commit 100% of yourself to it. If you do, then, you are sure that you can be consistent on writing your blog posts, marketing, and reaching out to your followers.
If you are consistent your followers are more likely to trust you. Unlike, they see you today, but not tomorrow or the other week.
#8 WRITE YOUR BLOG POST CONFIDENTLY
This might be difficult if you are a new blogger. I know, because, I've been there. But, let me tell you this, there was a webinar I watched and the speaker said something that helped me to overcome the fear of "I'm not an expert".
Here's what the speaker said :
"You don't need to be an expert on your niche. All you need is to be one step ahead of your followers."
Which when you come to think of it is, true! Besides, you are not going to write a blog post filled with nonsense words, right? That's why you plan, do your research about your post, and you write based on your experience and based on what you've learned.
Remember, your readers are smarter than you think. They smell, if your not confident or not, and if the latter happens.. Then, they won't trust you.
I created an article that will help create a killer blog post. Click here.
CONCLUSION
If ever you decided to blog, you better start it correctly by following the tips I provided. Let me just repeat it one last time :
12 HELPFUL TIPS TO START BLOGGING LIKE A PRO
CHOOSE A PLATFORM – Go for WordPress
BUY A .COM DOMAIN
CHOOSE A PROFESSIONAL LOOKING WEBSITE THEME
YOUR BLOG SHOULD HAVE THESE PAGES :

ABOUT ME
PRIVACY POLICY
DISCLOSURE POLICY
CONTACT US

SOCIAL SHARING BUTTONS
CREATE SOCIAL MEDIA ACCOUNT
BE CONSISTENT
WRITE CONFIDENTLY
Follow these tips, because these are the things I've learned initially from the training that I have, these are the basic steps on starting a blog right after you build your website.
YOUR THOUGHTS
Alright guys, you know that I can not leave my post without asking your thoughts. Have you started your blog? What are the steps that you followed? Please do write on the comment section, and if you see this blog post helpful, you are free to share!
See you on my next post!
Be safe!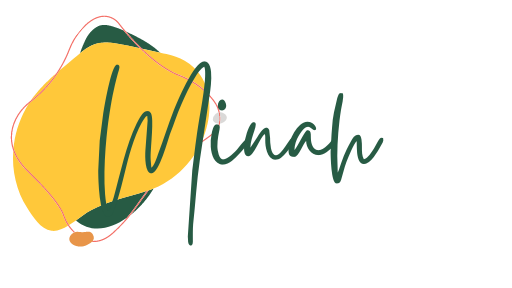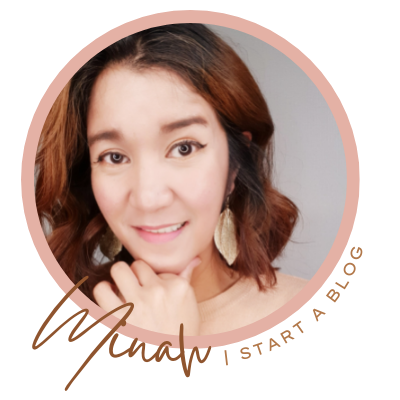 Hi there! This is Minah, the blogger behind of  Niches and Earnings | Start A Blog.
I created this website to be a place where you can get information on how you can start your blog. Also tips on blogging, how to use social media for your blog and make money in the cofort of your home.
Let's connect on social media too!