Hi there! Welcome to Niches and Earnings!
You are probably looking for some ways on how to earn some extra income. Researching and googling day after day because you're interested in Affiliate Marketing, that's why you stumble upon my site.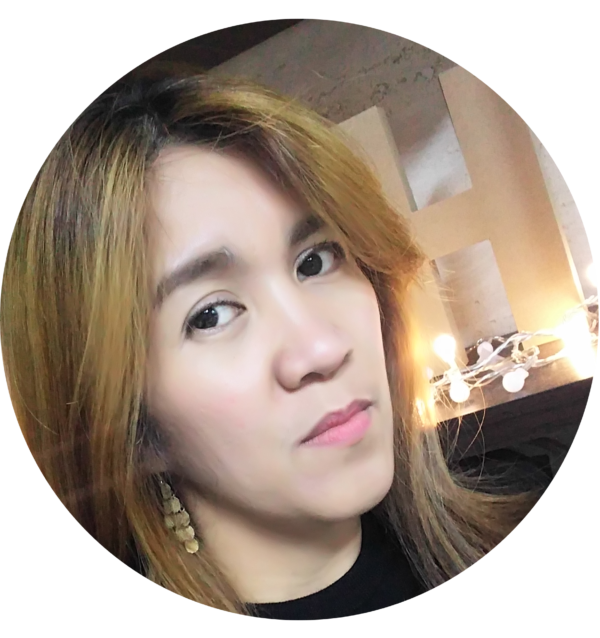 Well, LUCKY YOU! You come to the right place. Specially if you are a beginner. Niches and Earnings is a "Newbie Friendly".
Here you will learn :
About different Niches
How you can establish a website and create an engaging blog around that niche
How to write a blog that is SEO, keyword enrich
About the "tools" needed and how to use them, in earning that "extra income"
About the Pros and Cons of different products or Affiliate Programs out there saving you time in your decision-making
SO, WHO AM I?
Well, my name is Mina, the owner and the creator of Niches and Earnings.com I have a 11 yr old son, who's my buddy. We both love watching movie and eating pizza.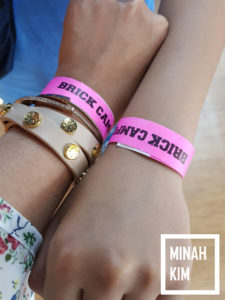 In spite of my busy schedule, I see to it that I am spending time with him. You know, time flies so fast!
Yesterday they were just little then the next day… they're all have grown up! So I don't want to miss even a single opportunity, I spend time with him as much as I can.
If you are a parent, you'll understand what I mean.
I love to eat, who doesn't right? I love watching comedy programs, it interests me. And Travel Chanels are my favorite. It educate, inspire and make me want to go. Since my husband and I are tied up to 9 – 5 job (sometimes more…) We don't have the TIME and FINANCIAL FREEDOM… we can not travel as much as we want.
So hopefully I can get that FREEDOM through Niches and Earnings and from few more websites I am going to build in the future with the help of Wealthy Affilliate.
You will be reading more about it in this blog and how it helps me and might help you as well … so you better stay tuned!
HOW I ENDED UP ONLINE?
Anyway I am living here in Korea. I work in different English Academy. I teach from Kindergarten to Elementary students.
Don't get me wrong, I love my job, I love my students.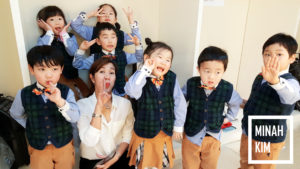 I thought I would share a picture to let see how adorable they are.
Just look at them! They act weird sometimes but they are sweet little peas!
But the thing is, I've been doing this job since 2009, and I realize I'm still on the same spot. My experience in teaching is growing and so as my position, but my salary? Nope.
To resolve this, my husband and I thought of having our own private academy. But it requires a huge amount of money and time as well. We have an option on doing it in much smaller scale, but the profit not be enough as the competition is tight.
That why I ended up online on a Korean site, selling teaching materials for kids, just earn few bucks. Since it's not a digital product, I have to make it by hand, it's time-consuming and the sale is not consistent.
So… I did my research— go to Google and type "How to make money online" (I'm exactly the same as you) And found out about Affiliate Marketing. You'll sell product but you don't have to have one, That was my Aha! moment.
Throughout my "diggings" there are few of the famous Affiliate Programs that attracted me and I am really willing to give it a try. But before I sign up, I make sure to read articles, blogs, reviews about it.
After months and months of study, I found out that all of them have something in common : EXPENSIVE.
I don't know about you, but for me starting out on an expensive platform specially a total newbie? That's a big NOPE!
And when I about to give up, I found the Wealthy Affiliate, and that was the start of my journey and
the creation of Niches and Earnings.
---
I have found the most working affiliate program in the internet. It is use by more than 1.4M users and is growing fast! It provides all the necessesary training needed to become a successful affiliate marketer in any niche you are into.
Click the button below to know more…

---
THE GOAL OF THIS SITE
I created Niches and Earnings as a leeway for my business. And to document my "New Journey", all the things that I learned and will be learning. I want to share it with YOU.
Because I've been in that stage and to be transparent to you guys, I'm still working on it. Probably you won't look at me as an authority yet, but the difference between YOU and ME is I MADE THE FIRST STEP and will continue forward that's why I wanted to help so we can REACH FOR SUCCESS TOGETHER.
Feel free to look around and I hope you find value on every posts. And may you get all the information you need.
And in case, you find yourself lost, you have questions or anything at all, you can leave a comment or email me at minah@nichesandearnings.com I will be more than happy to help you out.
All the best,