SHOULD YOU START A BLOG IN 2020?
Many people are asking if they should start a blog even short videos are being prominent lately. And the short answer is yes! This year is the best time to start a blog more than ever!
So, this post will tell you the reason why you should start a blog and how to do it properly.
Should you start a blog in 2020? The answer is definitely yes and here's why :
Time Relevance – It's year 2020, we're experiencing pandemic, difficult to go outside, so, everybody's using the internet to shop, to learn, to read, and more. In other words— Opportunity!
Easier to blog now – With plenty of website builders and premade themes out there, creating a blog is easier than before.
To inspire other people – When you blog, you share your experience that somehow relates to other or sharing the same experiences in their lives. And you share your knowledge that help other people too.
Learning new skills – To blog means getting familiar with WordPress, SEO, analytics, and all that stuff. If you are not in those areas, like me, then, those are additional knowledge and new skills for you as well.
Face your fears – When you blog, you tend to go out of your comfort zone.
Meet new people – Blogging opens a new door of a huge community of people. You get to meet people that has same interest as yours.
Generate Income – Well, most bloggers are earning passive income through blogging, and it is also one of the "big" reasons why most people joining the bandwagon.
You can be productive – Spending you time blogging is more productive rather than spending your time browsing and scrolling Instagram or binge watching.
Those are just 9 of many reasons why you should blog now.
Although me and other bloggers out there are encouraging you to start your own blog, there are some things that you need to know before you decide to enter the BLOGGING WORLD.
Read this post to help you out :
What Do You Need To Know Before Starting A Blog [for Beginners]
Now that you know why SHOULD YOU START A BLOG IN 2020, below are the steps on HOW TO START A BLOG :
Choose your niche [based on your intention].
Make list of your goals.
Pick and decide your domain name.
Research and choose your hosting platform.
Pick your blogging platform.
Setting up your website.

Choose your design / theme.
Install necessary plugins.
Setting up your blog for SEO.

Submit your URL to search engines (Google, Bing, and Yahoo)
Connect your blog to Google Analytics.
Start filling your blog site with compelling blog posts.
Above are the 9 Steps on How To Start A Blog I will go further into it but, there few questions that I had in mind before I jump into starting out a blog and I know you do too.
BELOW ARE BEGINNER'S FREQUENTLY ASKED QUESTIONS BEFORE STARTING A BLOG AND I INCLUDED THE ANSWERS AS WELL :
Shoud You Start a Blog in 2020?
It is already year 2020, and a lot of people have moved to social media such as creating YouTube videos or Instagram to earn money online. And recently, people are turning to TikTok as well. So you probably ask, Is it too late to start a blog?
Is It Too Late To Start a Blog? Why You Should Start Blogging Right Now?
Then answer is NO. It is not too late to start a blog.
To be honest, NOW is the perfect time to start.
I created this website 2 years ago, and during that time I was skeptical because I was thinking of the same thing. I'm afraid that starting a blog is already late and probably it's better to go on YouTube instead.
But, I don't have the courage to talk in front of the camera. So, I just decided to blog. And guess what? More and more people are getting are using and reading blogs now compared last 2 years.
In fact, according to Statista, there are almost 4.57 billion people were active internet users as of July 2020, encompassing 59% of the global population.
While in 2018, there were only 4.021 billion internet users and this is according to wearesocial.com. This is because of widely use of smartphones, and its affordability as well. So, as the technology and internet connection gets better, the more internet users are likely increase in the upcoming year.
So, is it too late start a blog in 2020? The answer is NO.

Why You Should Start Your Blog Right Now?
Aside from the increase in number of internet users every year, to start a blog now is incredibly easy! If you are going to compare the process of having a blog few years back… it is easier and very flexible these days.
There are website builders, that can be use if you're not a techy. And there are variety of ready-made themes laid out for you and customize your blog on your desired design.
Plus, the opportunity to monetize it is bigger!
In addition, to why you should start your blog right now, I mean literally right now, year 2020– is because most of us are in lock down due to pandemic. Now is the right time, while, most of us are at home– which means, there is "time" to spent on writing.
And of course there are also other reasons why you should blog. For me these are my reasons :
I don't want to work for anyone.
I want to work to please myself and my family and not to please anyone. I'm teaching here in Korea, I used to worked in a private school, but then decided to freelanced. And parents are demanding, you have to adhere to those demands otherwise, you might lose students.
I want to save for the future.
I want to have my "own" time.
These are my personal reasons why I decided to start this blog. Reasons may vary depending on your current situations and to what you want to achieve.

For me, knowing the "why" is also important to know right before you start your blog. Your reasons and your goals will be your guide and strength not to quit.
Still, Not Convince?
Okay, so you're probably thinking, "Mina, there are over 600 million blogs worldwide!". Yeah, sure it is true. It can be challenging to be out there and try to push your blog amongst the 600 million.
But, to be honest, not every single of those 600M blogs are active, really.
Besides, the question : Is it too late to blog? Is actually a question people ask every single time. So, just do it. Topics or niches are pretty much everywhere.
So, you're probably convince enough, now it's time to jump onto the process of STARTING YOUR BLOG ON 2020
STEPS ON HOW TO START A BLOG 2020
1. Choose Your Niche to Start a Blog [Based on your intention]
You already know what niche is, right? For those of you who don't, I'll put in simple way :
NICHE IS A TOPIC THAT YOU ARE GOING TO TALK ABOUT IN YOUR BLOG.
Hence, it can be about absolutely anything! It can be about gardening, parenting, makeup, dogs, fitness, cooking, illness, dancing and so much more! There are endless topics and don't forget that there are those crazy and unusual niches as well.
So you choose among those niches.
Okay, so I said, CHOOSE YOUR NICHE [BASED ON YOUR INTENTION] — Intention which the way I see it is divided in 2 :
You want to have a blog for the purpose of sharing your experiences and knowledge. Therefore, you go for the niche that YOU ARE PASSIONATE ABOUT.
Or…
You want to have a blog to monetize it (quickly). Therefore, you go for the niche that EVERYBODY IS SEARCHING FOR AND SOLVE THAT PROBLEM.
Like I said, this is how I see blogs. I know that there are professional bloggers would say that you blog on what you are passionate about.
The reason for this is because, you are going to create lots and lots of content going forward. Thus, you won't get tired of talking about it if you are genuinely passionate about your niche.
But then on the other hand, if your purpose is to quickly monetize your blog, it would only make sense to go for the topic that everybody is searching for. Which means, possible traffic right away. TRAFFIC = MONEY.
Here is a note though : Even though I mentioned the term "quickly" in monetizing your blog, I didn't mean it as 1,2.3 and there's money in front of you… NO.
To make money on blog doesn't happen that way. If you are jobless and looking for money, DO NOT BLOG, GET A JOB!
If that is your mindset right from the beginning, don't bother to start a blog because it will frustrate you.
However, this is my say on Choosing Your Niche and this is based on my experience.
It is better for you as a blogger and for your blog to go or choose something that you are interested (not necessarily passionate), a little bit of knowledge or experience plus making sure that the niche is being searched many times.
Because your blog will be meaningful if you have traffic and results will be visible. It will drive you to push through and work harder unlike blogging that don't catch a lot of interest from other people will may end up you to quit.
2. Make A List Of Your Goals
This part here is where I can honestly say that I am guilty of. I do plan things, make a list of what I should do and schedule things. But, I always fail to set my goal.
It's probably the reason why, I didn't able to move forward for a while.
But now, I realize the importance of having a goal, I am now trying to set and adhere onto it.
So I strongly suggest that you should make a list of your goals.
The moment you start to blog, it is helpful to outline your goals, you know? The things that you want to achieve, how you would achieve it, and the time frame that you allowed or set yourself to achieve those goals.
As what Tony Robbins said :
"Setting goals is the first step in turning the invisible into the visible."

Tony Robbins
This is actually true and applies not only to bloggers but to anyone.
Setting your goals is as important as planning your content ideas and your to-do list. Your goals will motivate and push you to move forward.
Set your Blog's goals :
Now, it's time for you to get a pen and paper and list down all your blog post. Think big, start putting what you want to accomplish into writing and act into it.
But, it is important that you do it in S.M.A.R.T. goals approach. SPECIFIC, MEMORABLE, ATTAINABLE, RELEVANT, and TIMELY.
Now, that you are all set, let's continue and get your domain name.
3. Pick and Decide Your Domain Name
I was following a training while I was building my website 2 years ago and it took me for so long to find the name that will suit the blog that was on my head.
I over think everything. These are the stuff in my head while I was trying to pick and decide for my blog's name :
Trying to find the one that is catchy, perfect, and niche specific dot com domain name.
Something that is easy to remember.
I heard that including your target keyword within your blog's name is good for ranking.
I'd wondered if I could use my name as my personal brand as well.
Plus, there are advice that a blog's name should be ultra specific according to your niche.
To make the story short, it took me almost 2 long weeks to finally decide for my blog's name.
I was satisfied but not, 100%. Niches and Earnings is actually quite long and not as easy to remember.
After I purchased my domain name. And continue to learn about blogging and stuff, here the things I realized that contradicts the thoughts in my head when I was picking my domain name :
THINGS TO REMEMBER WHEN CHOOSING YOUR DOMAIN NAME
Including your target keyword in your domain name – Although it is possible these days but not as easy as in the past, it doesn't actually play the big part when it comes to ranking. Now, its your blog contents that will help you rank.
Using your personal name –

The reason why I didn't choose to use my name is that, I thought that it would best work if I'm already an expert on the field or on my chosen niche, which is true.
Now I realized that having your name as your domain name is more flexible in case you change your niche in the future.

Using Ultra-Specific domain name – It will be harder for you to pivot if in case you run out of ideas or if you need it.
So, the best thing that I learn in choosing your domain name is use a broader name and carry on being specific on your blog posts. A broader name will be easier if you needed to pivot or switch niche later on.
DOMAIN NAME PRICE :
Buying your domain name can cost you approximately $10 – $20 a year. The prices depends of course on your chosen hosting platform and to what kind of domain you are going to buy. Let say for example, it can be expensive if you wish to buy an already established domain name.
4. Research and Choose Your Hosting Platform
After you finally decided which domain name you are going to use, it is time to do your research on where to best register your domain name.
But be careful in choosing though. There are some things that you must be aware of on choosing your registrar.
Be sure to read reviews (not affiliate reviews) to know if there's any bad user experience.
Check if there's add-on prices
And last but not the least are hidden fees.
HERE ARE SOME POPULAR DOMAIN REGISTRAR THAT YOU MAY WANT TO CHECK OUT TO BUY YOUR DOMAIN :
(The links are not affiliate links.)
Domain.com
Bluehost
HostGator
GoDaddy
Namecheap
DreamHost
Shopify
BuyDomains
5. Pick Your Blogging Platform
There are tons of blogging platform out there nowadays. There are so many that can be confusing to anyone who is a beginner.
And choosing the best blogging platform actually comes down to what you are trying to accomplish.
Anyway without further ado, here's the list of blogging platforms that might suit your needs as a budding blogger :
Although, listed a few of the blogging platforms here. I do recommend using the WordPress. Why? Aside from its flexibility (can be used whatever niche or purpose you are in), it is the most widely use blogging platform in the world!
"WordPress powers 34.5% of all websites on the planet."

by Review42.com
And WordPress has been around for decades so, it is sure that it stable and trusted.
---
Oopps.. just breaking the post for awhile. I thought that you may be interested reading on this post just in case you're confuse between a Website and a Blog.
BLOG vs WEBSITE – What is the Difference? [Explained for Beginners]
---
6. Setting Up Your Website
a. Choosing Your Blog Design
After installing your wordpress, the procedure will vary depending on your chosen hosting service. Now it's time to set up your website.
Designing it by choosing your desired theme that will represent you can be really exciting! With over 5,000 free themes in WordPress repository I'm sure you'll find one the best fit.
You may start on free themes first then you can buy Premium ones whenever you're ready and have a budget.
Below are some examples that you'll find in WordPress repository :
THINGS TO REMEMBER WHEN CHOOSING WEBSITE THEME :
b. Installing Initial Necessary Plugin
To make the best out of your website and to make sure it runs smoothly you need to install plugins to make sure your website will have a good performance.
But, you have to be picky and choose wisely. Install plugins that you only need. Too many plugins will cause to slowdown your site speed therefore, not good for your rankings.
In installing plugins make sure it's lightweight, has good reviews, and updated regularly.
Here are the plugins that were pre installed when I built my website through Wealthy Affiliate :
Kraken Image Optimization
Then, afterwards, I installed the following because I needed to :
It helps me, since I normally write long posts. So, my readers don't have to scroll down if they want to skip reading.
Insert Headers & Footers –
I installed because there's a code that I needed to insert. Since, I'm not a techy, I installed the plugin.
This plugin is my blog's social media sharing buttons. It essential to have sharing buttons if you have a blog.
From the name itself… It makes your links pretty! So, this is helpful, if you have affiliate links that usually consist of random numbers and letters, which by the way is not that appealing, Pretty Links ables you to shrink, beautify, track, manage and share your links.
I'm using Pinterest and if you're planning too, Pinterest Widget shows your audience your Pinterest Pins and follow you from there.
This plugins enables you to switch blog post into pages and vise versa. Sometimes mistakes can happen like creating an article which is supposed to be a page but published as a post. And there's no returning back from that once it's published, that why you need a plugin like Post Type Switcher to do the job.
This a Google Analytics Dashboard plugin. You can access your Google Analytics right within your dashboard, easy monitoring of your site's visitors and performance.
This is a plugin that can make your site a GDPR compliant. And make sure to have a pop up in order to inform your readers or visitors in EU how you use cookies.
The plugins listed above are plugins I installed initially. I avoid installing too many plugins for it slows down my site speed.
However, you should have the following plugins as well :
ECommerce – It helps if you're selling digital products of your own in your blog.
WP Review – A plugin that is very useful if you are creating a review type of blog post.
And for sure you will add more in the future. For now, I just shared the plugins I have on website as I create this post.
Next is…
c. Setting Up Your Website's SEO
You can set up your initial SEO settings by the following :
(I'm not going too deep about this because it's gonna be way too long. I'll make sure to discuss this topic in another post.)
Make sure your new website is visible to search engine first. To do this you can simply go to your WP back office and head to settings under READING tab.
On "SEARCH ENGINE VISIBILITY", make sure the box is unchecked so search engines like Google can see your website.
This is how it looks :
Optimize your website's SEO by using SEO plugin.
There are many SEO plugins to choose from in WordPress Repository. But, there's only few SEO plugins that are famous or common to bloggers and they are :
7. Submit Your URL And Verify It To Google Search Engine
Submitting your website's url to Google Search Console is one of the important steps on building your blog.
Google Search Console is a free platform by Google (of course) that shows you your website's insights. Google Searh Console lets you know any problem or errors, what keywords you are ranking, security insights along with several other reports/tips/tools.
These insights you attain will be important to your overall SEO success, and will lead to much better indexing and subsequently rankings.
*Here's How To Verify Your Site Using All In One SEO
8. Connect Your Blog To Google Analytics
Like the Google Search Console, connecting your blog / website to Google Analytics is also important.
Google Analytics lets you know your blog's performance by presenting you report about your traffic, your audience demographic and a lot more.
"Google Analytics is web analytic service offered by Google that tracks and reports website traffic, currently as platform inside the Google Marketing Platform brand."

Wikipedia
Since the SEO plugin that I use here in my blog is All In One SEO, I'll show you
How to Install Google Analytics Using All In One SEO Plugin :
1. The first you need to have Gmail Account.
2. Then head to Google Analytics and .
3. Next step is you will be asked to Create An Account.
4. Choose your Account Data Sharing. Since, it's already been checked and recommended I suggest that you do the same.
5. Next step is you will be asked : What do you want to measure? Click it :
6. After clicking it, you'll be given choices whether if you want to measure a web, an app, or Apps and Web. Since it's for your blog, choose "Web".
7. The last step of the account creation is going to be the Property setup. Fill out the details in relation to the website that you are setting up.
And now it's time to …
Connect Google Analytics to your website :
To show how to this I'll be using dummy website.
Checking the above image,
8. The next step is to click the "CREATE" button. And it will bring you here :
9. The next thing you gonna do to Install Google Analytics to your Website is to copy the tracking code that Google provided you. See the image above.
10. After copying the Tracking ID, You should head to your WordPress Dashboard or the back office of your website. So, you can paste it to All-In-One SEO plugin.
11. So go ahead to All-In-One SEO plugin and click the General Setting. Like this :
12. After clicking the General Settings tab, scroll down until you find the Google Analytics Field and paste your Tracking ID on the said field :
13. Then, save the updates you made in your All-In-SEO plugin and you are all done!
IMPORTANT NOTE : Sometimes your Google Analytics doesn't set-up right away, no need to panic, you have to wait for a few minutes. The best thing you can is to try visit your website yourself, go to Google Analytics and check your Real Time stats.
Whew!! That's a long one! But don't we're almost done. I just want to be in-detailed as possible so I included the Google Analytics setup up procedure in this post.
---
RECENT POST
---
9. Start Filling Your Website with Compelling Blog Posts
So after finishing your website's structure, now it is time to fill it with compelling blog posts.
Although you don't need to be an expert writer to create blog posts, please note that it is important to at least know the correct grammar, sentence structure, and spelling.
And this part can be really challenging if you are not an English native speaker but then, you are creating blog posts for the world to see. But luckily, there are platforms that you can use separately to check the grammar, spelling, and all that kind of stuff for you.
Platforms like Grammarly, ProWritingAid and many more can do those job for you.
Shh… I'll share you a secret, you know what in Wealthy Affiliate, we can create our blog post within the WA SiteContent platforms that has built-in Grammar and Plagiarism Checker, cool huh?
Okay, since you are writing for the world to see, it is also important that you know how to write for the web. Making sure that every blog posts are readable and you can achieve it by :
Dividing your blog post into chunks of paragraph.
Using bullet points.
Including images.
Aside from those three I mentioned above, writing for the web means you have to know how to use keywords for your post, make your article searchable in search engines.
Are you excited to create your first blog post?
If you are, click here to know how.
SUMMARY
To wrap things up, and to help you decide if Should You Start a Blog in 2020 well, these are the reasons why you should :
It's time relevant
Easier to blog now than before
You can inspire other people
To learn new set of skills
You learn how to face your fears
To meet new people
You can be productive
You can generate income
Personally, now that I'm into blogging it actually helps me to improve my writing. And what I like about it is that it helps my mind keep busy and entertained.
To live in a country where English is not a medium of communication is difficult. I tend to speak Korean more these days so, that's when blogging comes in handy, I'm able to practice my English through writing.
And what I like the most is, I learn new skills — Now, I know how to build a website, which is awesome because I'm not a technical person. In addition to that, blogging helped me discover my "new self".
So, what are you waiting for? Join the club, and make sure you follow the steps I provided on How To Start a Blog above.
Besides, on what's going on right now? Many people were laid off because of the pandemic, but those whose jobs can be performed their job through online were able to keep it.
Be present online is the best thing you can do during this time. And blogging is the best way to do it.

YOUR THOUGHTS
You know that I'm not gonna leave you without asking for your opinions, right?
So, what do you think? Have you started a blog? What made you do it? Please write it down the comment below I would love to hear it.
If you made it this far, by the way this 4K+ words post, then, it means that you find it valuable.
Therefore, I encourage you to share this post with your friends and family, share this post in social media.
Thanks for your time and I'll see on my next post!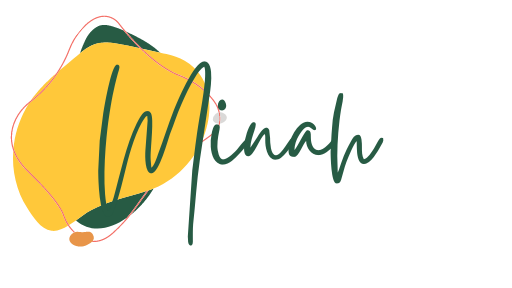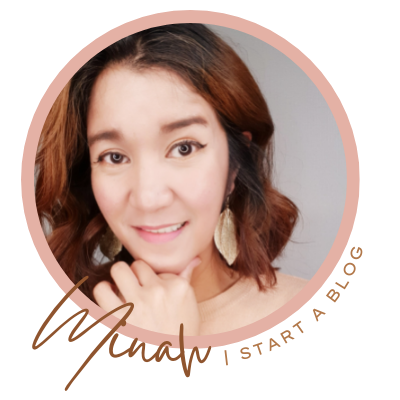 Hi there! This is Minah, the blogger behind of  Niches and Earnings | Start A Blog.
I created this website to be a place where you can get information on how you can start your blog. Also tips on blogging, how to use social media for your blog and make money in the cofort of your home.
Let's connect on social media too!