Are you ready to write your first blog post?
Writing your first blog post can be exciting. Because you can finally declare yourself as an "official" blogger! But, you sit in front of your computer, you froze because you don't know how to write your first blog post.
That's why in this article I'll share with you a few tips that will guide you on how to write your first blog post easily and effectively. You don't need to struggle, I'm here to help you.
Why is your first blog post important?
So, you are done with the very first steps of starting a blog:
And now you're off to creating your very first blog post. You have to be careful about doing it because that is going to be your initial content, the very first article that your first readers will read so you need to capture them and make them come back.
What should you write in your first blog post?
This might be the first question that will pop up when you are about to compose your first blog post. 
Should you introduce yourself? Tell your "about-to-be" readers who you are, what your blog is about, what's your goal, where to follow you on social media, and all that stuff?
No. Reserve that information for your About Me/Us page.
How about starting with the "low-hanging fruit" keyword about a highly specific topic to make sure that you can get traffic? Because, you know? People are already searching for it, right? So, that must be the right thing to do.
I'm sorry but, that won't do as well. Because if it is a general and highly-searched topic then, it is more likely that huge blogs have already covered it. So, what's your "baby" blog's chance of competing with those big blogs?
So, you have to set a good amount of time to research topics that haven't been covered by other bloggers in your niche and it has to be something that you are knowledgeable about.
How do you write a blog for beginners?
Before I walk you through the process of how to write your first blog post, I'd like you to remember that helping your audience should be your number one focus. 
Keep in mind, "It's not about you, it's about them."
Okay so now let's talk about how to write your first blog post. This will serve as a helpful guide to writing your first blog post. This process by the way, will not only help you to craft your first article but also in writing your blogs in general.
And I wish I knew this before but hey, you have to be bad to good, right?
How to write your first blog post: Beginners' Guide
1. Choose the topic (within your niche) that you're passionate about and knowledgeable about.
Assuming that you already listed your pillar content or the 3 to 4 main topics that you are going to talk about in your blog, choose the one that you know the most. A topic that will not require you tons of research so it will be easy for you to write and less stressful.
Let's say, your niche is about "knitting". Next is try to ask yourself the following questions:
Why did you create a blog about knitting?
How well do you know about knitting?
Who are the people you wish to read your blog about knitting?
What is the first thing most people want to know about knitting?
How can you help people to know about knitting?
So, your answer to the questions may be similar to this:
I created my knitting blog to share and show the world the beauty of knitting.
I've been knitting for 15+ years. It all started as a hobby and a stress-reliever but I fell in love with it. And started to teach other people around me as well and received a good impact.
I wish other people who are beyond my reach, people who are in different places to read my blog.
The first thing I'd like people to know is that knitting is not difficult as it seems. That knitting is fun and can also be a source of income.
I can help people to learn about knitting by writing or creating video tutorials on how to knit, sharing a few tricks and tips on knitting.
Based on your answers, you are aiming for people/readers who are interested in knitting but don't know how to. 
And because of this, you might think that starting your first blog post with a "How-To Tutorial" would be a smart move. Think again. Here's why, upon Googling just the word knitting, here's the result:
The first 2 websites that appeared in the result are huge ones! The first one has a DA (Domain Authority) of 41 while the next website is from Martha Stewart! There's no way that your baby blog can compete with the two. 
The biggest takeaway here is, don't start with a "How-to" as your first blog post. Because even if you've been knitting for a long time, your credibility online as a "knitter" is not established yet.
So, you may want to start with the basics. You can share your knitting experience or how did you end up knitting as a hobby and eventually teach other people how to knit. Or you can use the following types of blog posts:
Types of blogs
Here are types of blogs that you can create too as your first blog posts:
 Listicles  – "5 Easy Knitting Patterns to Start Knitting for Beginners"
 Checklist – "Must-Have Knitting Kit Essentials"
 News in your industry – "How Pandemic Sparks Knitting Craze" 
 Product Reviews – " Top X Knitting Yarn on a Budget"
Comparison posts – "Knitting and Crocheting: What's the Difference?"
Resource Posts – "X of My Favorite Knitting Youtube Channels"
etc
But, If you are still having difficulties brainstorming for blog topic ideas this post should help. I have compiled different blog post ideas from different niches that are available for you to download.
All you need to do is to change the title making it suitable for your niche also adjust it to your audience, scope of your topic, and time frame.
2. Do keyword research. Target a long-tail keyword.
It is best to practice SEO from the very beginning. It will not bring you traffic right away because your blog is fairly new but, practicing SEO will benefit you in the long run.
Because traffic from Google through SEO is far better and steadier than the traffic you get from social media.
The best part is, there are free keyword research tools that you can use just in case you are not ready to invest yet such as:
Searching for a long-tail keyword means using a group of keywords targeting a more specific topic. 
Let's use "knitting" as your niche. Let's say for example that your target keyword is, "How to Knit a Sock" and to perform long-tail keyword research is to check Google and its suggestion:
From the example above, Google lists a few of its suggestions. So, from the result, you can tell that the best candidate for a long-tail keyword is the last one, "how to knit a sock on two circular needles" or if you want you can try to search for another one again:
As you can see, Google gave you more options to choose from. After that, you can copy and paste it to your favorite keyword research tool to give you more metrics regarding its SEO difficulties, traffic volume, etc.
This is how it looks if I put those keywords in Jaaxy:
Wow! It seems like our chosen keywords are close to perfect! You can now create a great post for that! That will lead you to step number 3.
3. Write your temporary title. Edit it later to create a killer title.
If you have been reading some blogs about how to write a blog post then, you might've encountered other bloggers' advice. Some of them write the title last.
I tried that technique before but didn't work for me. I need to have a title so I know where to base my article. And edit it later using a headline analyzer.
So you may want to try both methods and check which one works for you the best.
Things to remember in creating your blog title:
Must include your target keyword/s.
Make it catchy and entice curiosity.
Use a headline analyzer from any of these websites:

Coschedule
Opt-In Monster
4. Create your blog post outline.
Do you remember the time when you were still at school and you were asked to write an essay, a book report, or a summary of a movie that you've watched?
And the instructions on how to do it is first, to create an outline consisting of:
Introduction
Main idea 1

Supporting paragraph that talks about the main idea 1

Main idea 2

Supporting paragraph that talks about the main idea 2

Conclusion
The above outline is almost identical to a blog post. It's just that the main idea is followed by sub-topics/ideas.
Apart from that, one of the ways to write a blog post fast is to create an outline. And also for the following reasons:
Creating a 1K to 1.5K word blog post is easier.
Your blog post is organized.
Can be used as your template as well.
How to create sub-topics for your main idea
Okay, so you might be wondering, how to find sub-topics for your main idea so you can create a blog post outline.
Aside from thinking about your sub-topics logically, you can use Google (again) to do it! This time you will be using the "other people ask" section. Here's how:
As you can see, I entered "knitting" as the main keyword when you scroll down, you'll see the "People also ask" sections. And there are 7 results.
And these results are what is being searched by people for real! And the best part is the more you click it the more result will come out. All you have to do is choose the relevant ones. Check the image below:
If you ask me these topics are suitable for your first blog post. If you aim to teach beginners how to knit then, starting with the basics going up is the best approach.
It will also tell Google that your blog is indeed an educational website that helps people to learn about knitting.
5. Start filling in the blanks by adding supporting paragraphs.
Once you have your outline ready and you lined up your main idea along with the sub-idea/sub-topic, you can now start filling in those blanks by describing your main idea and answering each sub-topics.
Let me show you.
The above image is just a simple example. You can go further by adding more sub-topics just make sure that everything points back to your main idea. And of course, the given title in the example above must be changed as well.
6. Optimizing your blog post for search engines (SEO).
Now that you have your draft written and proofread (you'll proofread it again later) it's time to optimize it for SEO like what other pro bloggers do.
You can optimize your blog post for SEO in this manner:
Sprinkle your target keywords – As you create your blog post make sure to insert your target keywords here and there. But you should not overstuff your post with keywords. You may want to install an SEO plugin like All-In-One SEO to serve as a guide. The ideal places you can put your keywords are in:

H1 & H2 Headings (Your headline and sub-headlines)
First paragraph
Images (Alt tag)
Meta Description
URL
Content

Adding images – Add relevant images to your blog and do not forget to Alt Tag your images, Meaning you'll provide an image description so the search engine will recognize it.
Internal Links – It is also best practice to have internal links within your blog post. Linking the blog post that you're working on to a related blog post. 
External Links – This one is linking your blog post to another blog OUTSIDE your website. It can be your source of information or a supporting topic from other blogs. 
7. Proofread. Final edit: Intro, Conclusion, and Title
At this time, you have everything in place, right? You've filled your content, insert images, and your post is SEO optimized. Your blog post is almost ready to publish.
But, you still have to read again for the last time to make sure that there are no mistakes in grammar and spelling. You may want to use a tool for that like *Grammarly.
Introduction – Check your introduction if it is enticing enough and cohesive to its following paragraphs. This is crucial because you only have three seconds to capture your audience's attention.
Conclusion –  Your conclusion is as important as your introduction. You need to have a conclusion or sort of wrap-up, mentioning all important points on your posts for those who are skimming. So when they see that missed something, they will immediately go back to read your article.
Title – This is the right time to edit or re-write your title if needed. Again, be sure that your title is catchy and easy to understand by your readers. You may want to use headline analyzer tools like the one from:

CoSchedule
Opt-In Monster*
8. Create a pinnable image
If you are utilizing Pinterest for your blog, then see to it that you create pinnable images. So that it will be easy for your readers and for you to share your blog post to Pinterest.
You can easily create your pinnable image using Canva*.
9. Create your blog post's Featured Image
This is optional, I observed that not all blogs have their featured image on every blog post. But, I do. It looks better whenever I share my blog post on Facebook and Twitter.
Again, you can create your blog's featured image using Canva*.
10. Publish your blog post
Now that everything is done and complete you can hit that publish button and start promoting your blog post!
FAQ
This is the first time that I am going to use Frequently Ask Question on my blog post. I was inspired to do it after seeing the questions on the "People also ask" section of Google.
How long does it take to write 1 blog post?
It depends on your time availability, experience, and resources. Blogging needs good time management especially if you're not blogging full time like you still have your 9-5 or your mom, or a student.
In my case, I can only work on my blog for 2-3 hours a day because I'm working so, it takes me to write a blog sometimes in one sitting and the other times quite longer. It also depends on what type of blog I'm working on.
How long should blogs be?
Long-form of content is being favored by Google when it comes to ranking. The more information you give the more chances of getting you to appear on SERPS.
Your blog post can be from 1000 words to 2000 words depending on how in-depth your topic is.
Wrapping Up
Your first blog post can be difficult to create if you're a new blogger and it may be a disaster too! That's why I create this blog post, How to Write Your First Blog Post: Beginners' Guide, to help you out.
But before I fully leave you, let me just summarize what I've talked about for those of you who skim:
How to Write Your First Blog Post: Beginners' Guide
Choose a topic (within your niche) that you're passionate about and knowledgeable about.
Do keyword research. Target a long-tail keyword.
Write your temporary title. Edit it later to create a killer title.
Create your blog post outline.
Start filling in the blanks by adding supporting paragraphs.
Optimizing your blog post for search engines (SEO).
Proofread. Final edit: Intro, Conclusion, and Title.
Create a pinnable image.
Create your blog post's featured image.
Publish your blog post.
That's it! I hope you find this blog post helpful. If you have any questions let me know in the comments below!
See you in my next post!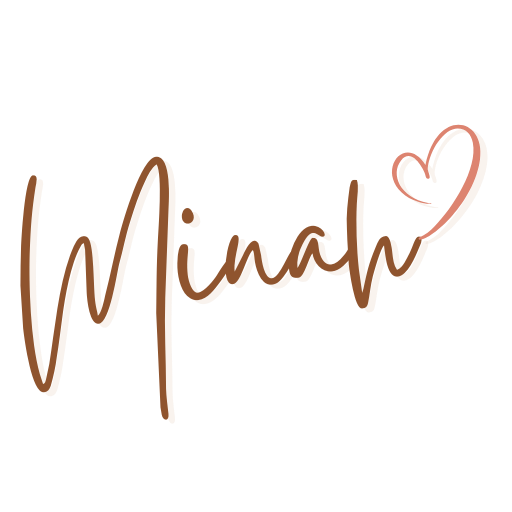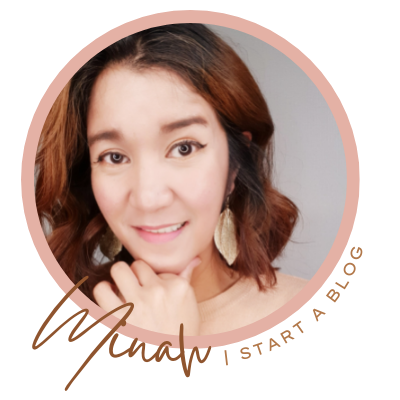 Hi there! This is Minah, the blogger behind of  Niches and Earnings | Start A Blog.
I created this website to be a place where you can get information on how you can start your blog. Also tips on blogging, how to use social media for your blog and make money in the cofort of your home.
Let's connect on social media too!