A deep dive to Wealthy Affiliate, my honest review 2021
If you've been searching ways on how to make money online, then you probably came across, Wealthy Affiliate. And you're curious to know more about it. This post is about What You Should Know About Wealthy Affiliate and my "unbiased" opinion of the platform.
In this review, I will go deep dive to Wealthy Affiliate by taking you inside the platform to know :
What is Wealthy Affiliate, really?
Is Wealthy Affiliate Legitimate? Or safe to join?
Who are the people behind Wealthy Affiliate?
How does Wealthy Affiliate work?
Is Wealthy Affiliate a pyramid scheme?
Is Wealthy Affiliate good for beginners or newbies?
Can you really make money on Wealthy Affiliate?
So, after knowing all these important points, you can then decide if Wealthy Affiliate is the right fit for you or not. Please do note that everything will be based on my experience as a member, and I am going to be TOTALLY HONEST in this post.
So, grab a coffee and let's start! By the way this is a long post, I strong suggest use the Table of Contents for your convenience.
---
This post includes Affiliate Links, which means if you click and purchase through that link I will earn a small commission. Wihtout casuing you any cost. Read my disclosure here.
---
What is Wealthy Affiliate, really?
Wealthy Affiliate is an educational platform that teaches affiliate marketing to its students or to the people who decided to join the platform. It encourage you how you can turn your passion into a profitable online business.
You'll learn the step by step process of affiliate marketing through video training accompanied with doable tasks created by Wealthy Affiliate itself.
Wealthy Affiliate started on 2005 so it's been in the business for 16 years!! As of now, Wealthy Affiliate or WA as we call it, has over 1.5 million members all over the world and still growing!
Who are the people behind Wealthy Affiliate?
There are 2 main guys behind Wealthy Affiliate, Kyle Loudon and Carson Lim, both co founders of the platform. And of course there are others behind the curtains as well. A company with millions of members can not be run by two people alone, right?
Okay, now that we took the first 2 questions of off the plate, let's go deep dive to Wealthy Affiliate.
What you should know about Wealthy Affiliate
What does Wealthy Affiliate teaches YOU exactly?
Like I said earlier, Wealthy Affiliate is a platform that focuses on educating people about affiliate marketing. Teaching you on how you can use your ideas, hobbies and passion to make money.
WA breaks down affiliate marketing in this process, CHOOSE AN INTEREST, BUILD A WEBSITE, ATTRACT VISITORS and EARN REVENUE.

When I joined Wealthy Affiliate last 2018, they're way of teaching affiliate marketing is through blogging. But, as technology evolves and the online "world" keeps on changing so are the teachings / training in Wealthy Affiliate.
Now, they also created YouTube training.
Wealthy Affiliate Training
Since Wealthy Affiliate fits all levels, its training are easy to follow that even a starter can do it. I was a total newb when I joined, of course there are some terms that I didn't know at first but because most of the training are a walk-through video, it was not difficult to understand at all.
When you first start on Wealthy Affiliate, you will be presented with your first training called Online Entrepreneur Certification with 5 courses and a total of 50 lessons! Here's the thing though, if you join WA as starter member which is a free membership, you will only have access to Level 1 with 10 lessons.
Enough to get you warmed up on Affiliate Marketing. But, if you decided to upgrade to Premium membership, which I'm sure you will, you'll have access to ALL THE TRAINING inside Wealthy Affiliate.
Online Entrepreneur Certification
Let me discuss what are the courses and lessons that you'll take in this training. Online Entrepreneur Certification Level 1 focusing on the lessons you'll get as a FREE MEMBER.
Level 1 Lesson 1
Getting Rolling
Basically, this is an introduction to Wealthy Affiliate. Showing you the things you will learn, how to navigate the platform and how to complete your account set up.
There are 3 tasks : Watch the Walkthrough Video, Completing Your Account Set Up and Have a Look at Premium Membership.
---
Level 1 Lesson 2
Understanding How to Make Money Online
This is an introduction to Affiliate Markwting where it will be explained the process and how you can actually make monwy from it.
There are 4 tasks in this lesson : Watch the Walkthrough Video, Understand the "Process of Earning Money Online Inforgraphics, Add Your Personal Money Goals and Comment on at Least Two People.
---
Level 1 Lesson 3
Choose a Niche
In this lesson, you will learn about NICHE and how you can choose for yourslef that you'll be interested in and will enjoy working with.
2 tasks in this lesson : Watch the Walkthrough video and Choose a Niche.
---
Level 1 Lesson 4
Building Your Own Niche Website
For me, this is the most exciting lesson! Because this is where you are going to build your online website! It's like you are finanlly starting your online business!
There are 2 doable tasks included in this lesson : Watching the Walkthrough Video and Building Your Niche Website.
---
Level 1 Lesson 5
Setting Up Your Website
The lesson covers how you can login to your WordPress dashboard and how to install and activate plugins.
Your tasks : Watch the Walthrough Video, Login to Your WordPress Admin Area, Install and Activate Plugins.
---
Level 1 Lesson 6
Getting Your Site Ready for Search Engine
As the title says, this is where you'll learn how to get your site ready for SEO. Which is very important.
If your site is Search Engine Optimized then it will have bigger chances of getting acknowledge and ranking in all search engines.
Tasks : Watch the Walkthrough Video and Set Up SEO Framework Settings
---
Level 1 Lesson 7
Creating Your Initial Website Content
In this lesson, you will be thought how to create your first masterpiece, your first written content.
And you can do it within Wealthy Affiliate via SiteContent, which I'll discuss more later in this post.
Your tasks will be : Watch the Walkthrough Video, Creat & Publish your About Me post and Create & Publish your Privacy Policy page.
---
Level 1 Lesson 8
Creating Your Custom Menus
As what the title says, this is where you'll learn how to create your website's custom menus.
Custom menus are important to let your visitors know where to go when they visit your site.
Tasks : Watch the Walkthrough Video and Create your Custome Menu on your Website.
---
Level 1 Lesson 9
Understanding Keywords, The Start of Your Content
In this lesson, you will taught about "Keywords", the foundation of your content.
You'll learn how to search the right keywords based in your niche. And also, you will be introduced to Jaaxy, the official keyword research tool of Wealthy Affiliate.
You have 3 tasks in this lesson : Watch theKeyword Mastery Video Walk-through, Perform 5 Keyword Searches in Jaaxy and Find 5 Keywords that meet the Keyword Criteria.
---
Level 1 Lesson 10
Congratulations! Your Next Step is…
This is the part where the things you've learned so far are summarized. Giving you the opportunity whether to continue your membership or not.
---
So, these are the lessons ready for you to have when you join Wealthy Affiliate as a starter member. And I am telling you, this is a lot! Like I said, it is enough to warm you up about Affiliate Marketing.
That's why most people who started joining ended up upgrading to Premium membership.
---
RECENT POSTS
---
Bootcamp Training
Aside from Online Entrepreneur Certification, Wealthy Affiliate offers you Bootcamp Training which core focus is on Affiliate marketing.
And suitable if you are an aspiring affiliate marketer on any niche or if you want to promote Wealthy Affiliate as well. Because you'll become a WA Affiliate automatically once you joined.
Wealthy Affiliate Bootcamp Training has 7 Courses and 70 lessons in total. As a starter/free member you will have access to Bootcamp's first 10 lessons as well.
Let me lay out to you the lessons you gonna get under Bootcamp Training Level 1 :
Getting Started
Choosing Your Direction
Building Your Website
Your Initial Website Housekeeping Tasks
Activating Your Plugins
Getting YourWebite Ready for SEO
Your Initial Framework of Content
Creating Custom Menus & Navigation
Understand the Importance of Keywords in Your Business
The Exciting Journey Has Begun
Same thing as Online Entrepreneur Certification Training, Bootcamp also include doable tasks in each lesson.
Weekly Webinars
As if the before mentioned training are not enough, Wealthy Affiliate still offers its members a Weekly Webinar!! However this is only accessible by Premium and Premium+ members.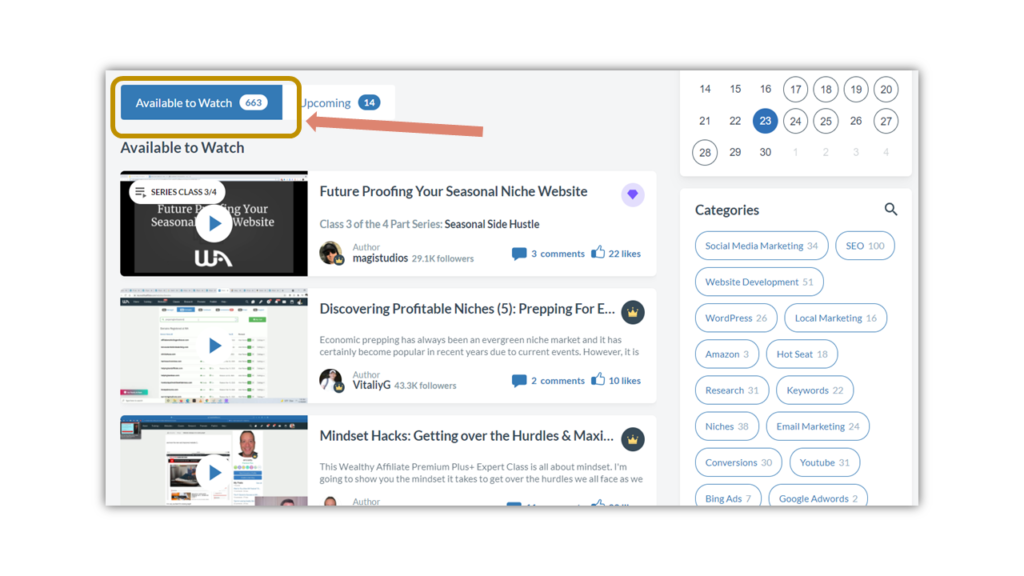 As you can see from the image above, there are 600+ video training available to watch. This is a combination of weekly training for Premium and Premium+ members.
Training Created by Members
Wealthy Affiliate has over a million members from different walks of life and most of them are or become experts on their field. Who create their training as well.
And since Wealthy Affiliate has the philosophy of "paying it forward", you as a member can also create a training that will help other members.
What else does Wealthy Affiliate have for you?
Aside from overflowing of training lol. Wealthy Affiliate is sort of a ONE STOP SHOP. Why? because you can do almost everything within Wealthy Affiliate.
WA has these "extra" platforms like the following :
SiteRubix Platform
SiteRubix is the one responsible for all the websites built within Wealthy Affiliate. Meaning, if you decide to have your website, you don't need to go to other platforms like GoDaddy or NameCheap etc just to get and register your domain and go back to WA.
You can do all that within Wealthy Affiliate itself. And these are the things included when you decide to build our website in SiteRubix with WA :
Site SSL – serve your website over 256-bit Encrypted Connection (it is a padlock that appears beside your URL)
Site Speed – for better ranking and better engagement and a 100% better experience for your visitors.
Site Protect ( Spam Blocker) – it blocks ALL automated spam before it even hits your site.
Page Speed Insights – you can immeadiately check how fast your posts or pages load in your website.
Site Health – monitors the overall health of your website to ensure you have the best chances of indexing, ranking, and acquiring traffic.
Site Security – protects your site from hacking, malware, and bot-net attack.
Unlimited Domain Specific Email Account
Jaaxy Keyword Research Tool
Jaaxy is a keyword research tool by Wealthy Affiliate. Like most of the keyword research tool, Jaaxy provides you all the metrics that you are looking for a perfect keyword/s for your content.
As a Wealthy Affiliate member, you'll have a free access to Jaaxy automatically.
SiteContent
I mentioned SiteContent in the previous part of this post. SiteContent is a part of Wealthy Affiliate platfrom where you are able to create your content before publishing it to WordPress.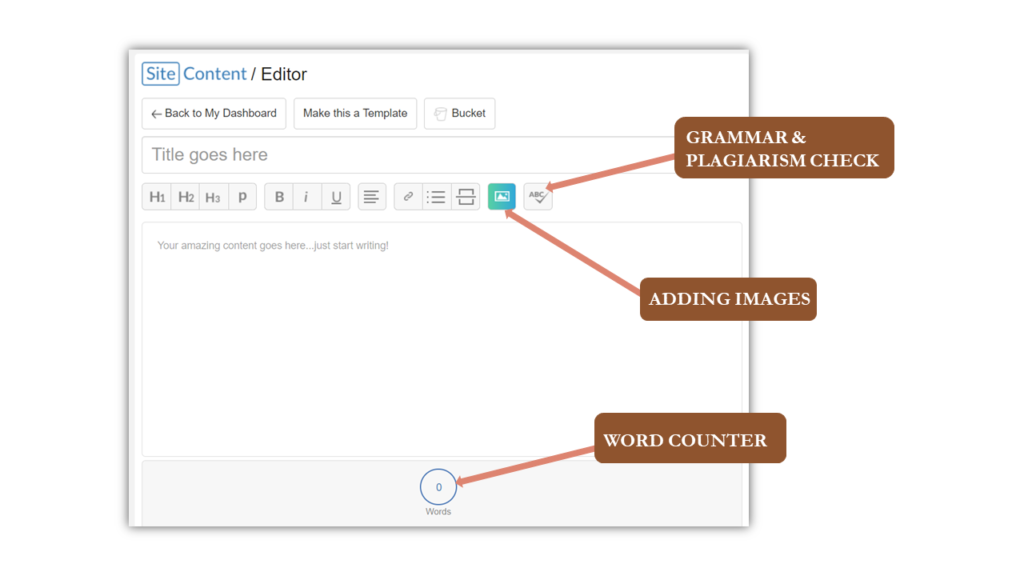 As you can see, you have all your basic needs in writing your blog post. You can even create a template to have uniformity among your posts.
Site Support
SiteSupport a fast 24/7 Website Technical Support . For me, this is the best merits of Wealthy Affiliate. I myself sent few support tickets for some technical issues on my website, and literally answer you within minutes and solve the issues!
Site Comments
Website Engagement platform to spark discussion within your website– a MUST for rankings! This is a part of of Wealthy Affiliate where members can give give and receive comments on their posts.
Site Feedback
This is also a part of Wealthy Affiliate that is beneficial for its members. SiteFeeedback, from its name- is where you can ask for feedback about your website in general or if you want to be specific.
Live Chat
Live Chat is where members can help each other in real time. If you have questions or need help, you can post it here and a member who is available can answer your question right away
Wealthy Affiliate Membership
This might be scary part for you, why because it involves money. We all get skeptical when we learned that we need to "pay" it normal to feel that way. I felt that way too when I first encounter Wealthy Affiliate.
So trust me when I say i understand if the term "membership" wants you to step back.
But, here's the thing though, you are building your own business. A business of any kind always requires an investment.
Starter Membership
Or the free membership is what you are going to be initially when you join Wealthy Affiliate for the first time. You don't have to pay anything and it doesn't even require you to enter your CREDIT CARD.
What will happen is you will have 7 days to acquire all the training designated for you as a starter member which are :
Online Entrepreneur Course – Level 1 (all 10 lessons)
BootCamp Training – Level 1 ( all 10 lessons)
Plus, you'll also have access to "premium members perks" like the Live Chat.
You'll have all of these in 7 Days! And the ability to have a free website as well. Enough for you to tell if Wealthy Affiiate is the right platform for you.
I will have a comparison table between Starter and Premium membership on the later part of this post.

Premium Membership
Premium membership is the paid membership of Wealthy Affiliate. Of course, once you become WA's premium member, you will have access to almost everything inside Wealthy Affiliate.
How Much do I Have to Pay to be a Member?
You will be charged $19 for your first month then it will be $49 monthly after that. Or you can pay yearly to $495 + AWESOME PERKS. CONTINUE READING TO KNOW MORE ABOUT IT.
It sounds like a great amount of money but with what you will be getting from Wealthy Affiliate, it is not that expensive. I mean just maintaining your website will save you money and stress!
Also, if you decide to go yearly (which I highly recommend) you will get additional perks as well.
Here's the comparison table between Starter and Premium Membership :
| | | |
| --- | --- | --- |
| Live 24/7 Help | First 7 days | Unlimited |
| Private Coaching | ❌ | ✅ |
| Network with Experts | First 7 days | ✅ |
| Private access to Kyle & Carson | ❌ | ✅ |
| Accelarated Help | ❌ | ✅ |
| 24/7/365 Website Support | ❌ | ✅ |
| Integrated Training Help | First 7 days | ✅ |
| Networking Capabilities | First 7 days | ✅ |
| Website Builder | ✅ | ✅ |
| Security Package | ✅ | ✅ |
| SSL | ✅ | ✅ |
| Feedback Platform | ❌ | ✅ |
| Engagement Platform | ❌ | ✅ |
| Analysis | ✅ | ✅ |
| SiteSpeed Performance Boost | ✅ | ✅ |
| SiteSpeed Extreme | ❌ | ✅ |
| High Resolution Image Database | ❌ | ✅ |
| Automated Image Compression | ❌ | ✅ |
| Duplicate Content Checker | ✅ | ✅ |
| Server Class | Amazon c4.large | Amazon c4.large (dual server) |
| Hosting Speed | Fast | Extreme |
| Website Backups | ❌ | Yes Daily |
| Bandwidth | 1,000 visits | 500,000 visits |
| Instant DNS | ❌ | ✅ |
| Botnet Protection | ✅ | ✅ |
| DDoS Protection | ✅ | ✅ |
| Website Installs | 1 | 10 |
| Host Your Own Domains | ❌ | ✅ |
| Core Cerification Course | 10 Lessons | 50 Lessons |
| Affiliate Bootcamp | 10 Lessons | 70 Lessons |
| Personal Affiliate Blog | ✅ | ✅ |
| Weekly Live Video Classes | ❌ | ✅ |
| Training Modules | 50 | 1,000+ |
| Live Class Database | ❌ | Yes 400+ |
| Video Walk -Throughs | ✅ | ✅ |
| Training Classrooms | 2 | 13 |
| Keyword Research Tool | 30 Searches | Unlimited Searches |
| Competition Analysis | ❌ | ✅ |
| SiteRank Tracking | ❌ | ✅ |
| Brainstorm Engine | ❌ | ✅ |
| Alphabet Soup | ❌ | ✅ |
| Keyword List Management | ❌ | ✅ |
| Niche Keyword List | ❌ | ✅ |
| Affiliate Program Search | ✅ | ✅ |
| Affiliate Program Management | ❌ | ✅ |
| Affiliate Program | 1x commissions | 2x commissions |
| Earn While You Learn | ✅ | ✅ |
| Training Cash Credit Program | ❌ | ✅ |
| SiteComment Cash Program | ❌ | ✅ |
| Super Affiliate Incentive | ❌ | ✅ |
| PROGRAM | $0/month | $49/month |
Premium Plus Membership
Premium+ membership is an upgrade membership of Wealthy Affiliate. It was an added feature happened last year. You won't be offered this membership right away.
I've been in WA since 2018, and I haven't upgraded to Premium+. So, it is not necessary. That's a good thing in WA, they won't force you to do anything, even asking you to be premium member.
Just in case you're curious, here are the details of Premium+ membership. Note that words written in bold are the upgrades you'll get from premium to premium plus membership :
Cost
Training

Certification Core Training Level 1-5 (50 lessons)
BootCamp Core Training Level 1-7 (70lessons)
1000+ Trainings Modules
All Levels Core Training
200+ Expert Classes per Year

Websites

Advanced Website & Hosting Package ($250m value)
Website Builder
50 Premium Websites
Advanced Hosting Security Suite
Free SSL
Daily BackUp
Hacking Prevention
SiteSpeed Extreme Caching
24/7 Managed
24/7 SiteSupport
Google Pagespeed Optimized
DDos Protection
Image Optimization
Dual Server Hosting Redundancy
Amazon Web Services (AWS)
Instant DNS
Host Owned Domains
1,000,000 Monthly Visits
Website Engagement Platform
SiteContent Publishing Platform
Duplicate Content Checker

Support

Unlimited 24/7 Live Help
Unlimited Questions & Answers
Private Messaging
Personal Blog & Profile
Unlimited Community Communication
Feedback Platform
Priority Expert Private Help

Research

Jaaxy Enterprise ($99/m value)
Unlimited Keyword Searches
Instant Competition Analysis
Keyword Idea Generation (1300 results)
5x Multi-Threaded Search
10,000 SiteRank Analysis Scans
Automated Domain Availability Search
Enhanced Affiliate Program Search
Communicate with Merchants
Black Friday 2021 Promo
I'd like to add the Black Friday Promo we have in Wealthy Affiliate from November 26th – 29th 2021. Grabbing Blalck Friday promo will give you almost 50% discount on Yearly Premium membership and almost $689 off for Yearly Premium Plus Membership.
You Can Make Money on Wealthy Affiliate
Yes, you heard it right. You can actually make money on Wealthy Affiliate by promoting it as an affiliate and by being a commenter
---
Now that I have discussed the THINGS YOU SHOULD KNOW ABOUT WEALTHY AFFILIATE, it's time to talk about its Pros and Cons. Because, you know a platform can not be 100% perfect.
Wealthy Affiliate Pros and Cons
First let me show what I have written last year and next will be updated version, how I see Wealthy Affiliate this year.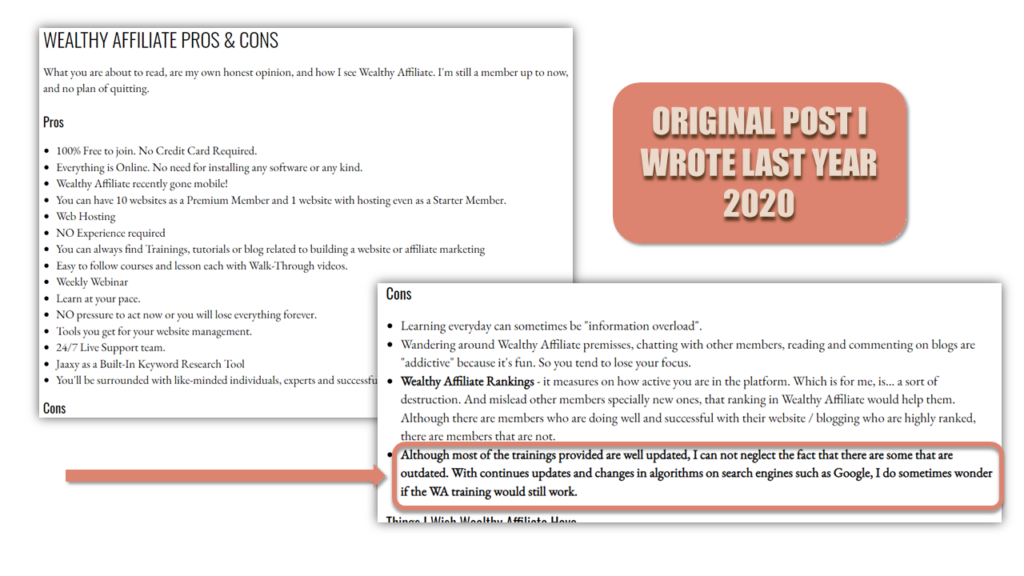 The above image shows you Wealthy Affiliate's pros and cons based on how I see the platform from the time I joined until last year, 2020.
This year, 2021, the Pros still the same while one of the Cons, the one I marked, it's been handled. WA made a lot of updates and added new training.
Pros and Cons of Wealthy Affiliate
| PROS | CONS |
| --- | --- |
| Free to join. No credit card required. | Information can be overwhelming. It requires user's discretion. |
| No experience required. | Wealthy Affiliate Rankings. |
| Helpful and supportive community. | |
| Walk-Through Video Training | |
| All training are always available in replays. | |
| You can learn at your own pace. | |
| Built-In Keyword Research Tool (Jaaxy) | |
| Site Content | |
| You can get traffic for your blog. | |
What I like about Wealthy Affiliate
Although I've started blogging long before I joined Wealthy Affiliate, still I learned a lot of things about blogging, online stuff and affiliate marketing. And how can I actually turn it into income streams.
So, here are the things that I really like about Wealthy Affiliate :
Training. You'll learn constantly in WA.
There are "golden nuggets" everywhere. Wealthy Affiliate members share their experiences, tips and things they learned in their journey via blogs and training.
Wealthy Affiliate is a good source of free traffic for your blog. By giving valuable comments to other members, you'll get valuable comments as well.
You can easily get help.
And you can offer help easily as well.
Wealthy Affiliate community.
No hidden upgrades.
You can join abosolutely free. With no upsells.
If you wish to join Wealthy Affiliate to see it for yourself, I'd like to let you know that I'll be personally assisting you inside WA. Also don't miss the Black Friday promo, where you get to pay almost half of the price if you go for Yearly Premium.
Frequently Asked Question about Wealthy Affiliate
I have seen people asking the following questions about Wealthy Affiliate that's why I decided to include it in this post.
Is Wealthy Affiliate a scam?
NO. The platform has been in the business since 2005 and its members keep on increasing. If it's a scam, I don't think WA will be able to stay for that long.
Is Wealthy Affiliate legit and safe to join?
Absolutely! The fact that they don't require you to enter your credit card number or even charge you with $1 just to get a taste of free trial is enough proof that WA is not after your money.
How does Wealthy Affiliate work?
It provides you training on affiliate marketing, which is promoting other people's product to make money. And what Wealthy Affiliate teaches you is to :
Is Wealthy Affiliate a pyramid scheme?
No. WA is an educational platform that teaches you how to turn your interests into source of income via affiliate marketing. And it tell you immediately that Wealthy Affiliate is not a rich-quick-scheme.
Can I really make money on Wealthy Affiliate and be successful?
YES & NO. Because it is totally depends on YOU. Your success is upto you.
WEALTHY AFFILIATE WILL NOT MAKE YOU MONEY. YOU ARE THE ONE WHO'S GOING TO MAKE MONEY FOR YOURSELF BY USING AND APPLYING THE TRAINING THAT WA PROVIDED YOU. THE TRAINING THAT YOU ACTUALLY PAID FOR.

~ThisIsMinah
So, if you're not going to work, dedicate and commit yourself , you're not going to make money nor you'll be successful.
Is Wealthy Affiliate good for total beginners?
YES & NO. Surprise! I'm very sure that you're expecting me to say, "Oh yes! Absolutely!", but being a Wealthy Affiliate members for years, I discovered that it is not for total beginners.
Here's why, although the training that WA provides are easy to do, yet it has a little bit of learning curves especially in website building. And I witnessed and helped few of new members who somehow struggled.
What I'm trying to say is that, even though the training is simple and easy, it doesn't "fit" every single newbie.
Can I join Wealthy Affiliate even if I'm not in the U.S?
Unfortunately not all countries can join Wealthy Affiliate. Some countries are only allowed to be Premium members while others can not join at all. You may want to read this post :
"Countries That Are Excluded in Wealthy Affiliate Free Membership"
Should you join Wealthy Affiliate?
Yes! If you are someone who's looking for ways to make money online, then you need to consider joining Wealthy Affiliate.
With the training that they provide and the support of the community, which is huge because you can not do things by yourself are enough reasons to join and give it a shot.
Anway, joining Wealthy Affiliate will not cost you anything (initially), you've got nothing to lose instead, you have a lot to gain.
Grab BLACK FRIDAY PROMO here!
Wealthy Affiliate Success Stories
Just in case the above information is not enough to convince you that Wealthy Affiliate is real and not a scam, here are different success stories of Wealthy Affiliate members. You can read it from here :
"Wealthy Affiliate Members' Success Stories"
And also the following members as well that I included previously on this post.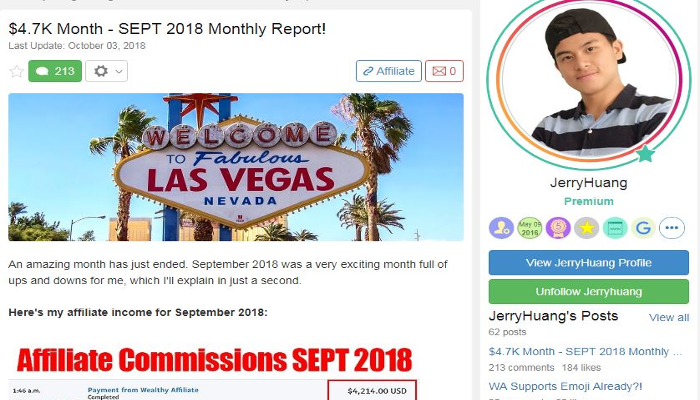 Jerry has been in WA since 2016, he's now earning passive income.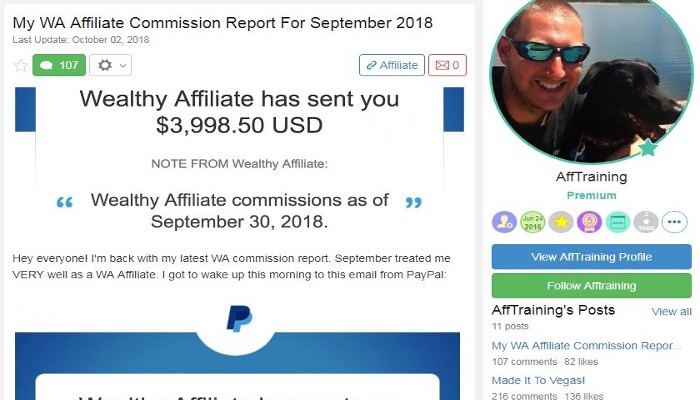 This is Micheal, WA member since 2016 he's a truck driver and found success on affiliate marketing.
This guy Eddy is WA member since 2007! And you can tell he's making a nice income!
Wrap up
If you come up to this point, thank you so much for spending your time reading my Wealthy Affiliate review foe 2021. I know it's long, I tried to be detailed and thorough as much as possible to give you information you need regarding …
What You Should Know About Wealthy Affiliate. I hope I was able to cover everything. If you have questions let me know in the comments below.
If you find this post helpful, please do share it, and let's be friends! Follow me on my social media!
See you in my next post.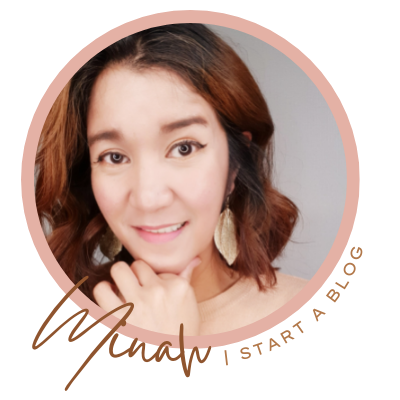 Hi there! This is Minah, the blogger behind of  Niches and Earnings | Start A Blog.
I created this website to be a place where you can get information on how you can start your blog. Also tips on blogging, how to use social media for your blog and make money in the cofort of your home.
Let's connect on social media too!