WHAT YOU SHOULD KNOW ABOUT WEALTHY AFFILIATE : AN HONEST REVIEW 2020
It's quite for some time now, that people are looking for ways to make money online. And it drastically increased this year when the world hit by a pandemic, CoVId 19. Where most people got lockdowned, no offices nor school. Suddenly the urge of finding solutions to make money from home became even more popular. In search for solutions, you come across with different methods : creating youtube channel, surveys, online freelancing, dropshipping, affiliate marketing , and many more.
Also you may have encountered different platforms to join as well. I am very sure that one of it is Wealthy Affiliate. But, before you join, read my review first on, What You Should Know About Wealthy Affiliate. Wealthy Affiliate is a learning platform which main core is to teach its members on how to build an online business and earn passive income through Affiliate Marketing. It is also built by affiliate marketers for affiliate marketers. Which I think, very important.
Aside from what I mentioned above, I will share you other stuff that you need to know more about Wealthy Affiliate, why other people like it while others don't. And I believe that in reviews like this, it is very important not be bias. So, in this article, you will read about my honest opinion on Wealthy Affiliate as a member.
If you are interested in Affiliate Marketing, I recommend to read this post thoroughly for it will help you. Since, this is long, I decided to divided it into 3 parts :
THE TIP OF THE ICEBERG – these are answers to common questions (my questions I had in mind before joining WA) before joining any platform.
A QUICK REVIEW – so you don't have to undergo a painful reading of almost 3K- word post; and will include brief answers that you might have regarding Wealthy Affiliate;
A DETAILED REVIEW – if you want to know Wealthy Affiliate better.
WEALTHY AFFILIATE BIO
NAME : Wealthy Affiliate
OWNERS / FOUNDERS : Kyle Loudon and Carson Lim
SINCE : 2005
PRICE : $0 for Starter Membership ; $49 / month for Premium Membership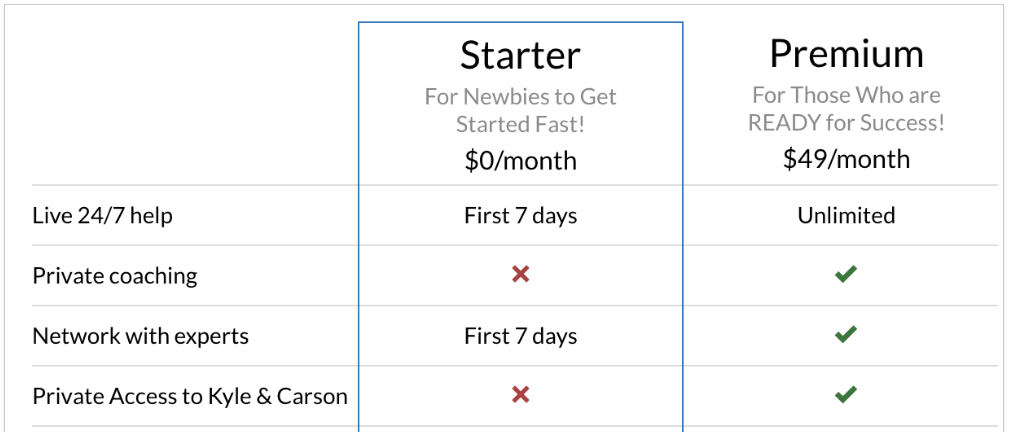 What is Wealthy Affiliate?
– Wealthy Affiliate is a platform that provides training and teaches YOU and ME on how to start and grow an online business through Affiliate Marketing.
How Much do I Have to Pay to be a Member?
– You can join for free as a Starter Member. What is good about it is that, NO CREDIT CARD REQUIRED. Be noted that the things that are available for you is limited… Still with Starter Membership, you will be able to set up your WEBSITE FOR FREE.
– Or YOU can upgrade to be a Premium Member with tons of benefits. It will give you FULL ACCESS TO ALL AREA OF WEALTHY AFFILIATE e.g All trainings, 1-on-1 Coaching, Webinars, 24/7 and Live Support, 10 Websites and a lot more. All these will guide to have a successful online business.
You will be charged $19 for your first month then it will be $49 monthly after that. Or you can pay yearly to $495 + AWESOME PERKS. CONTINUE READING TO KNOW MORE ABOUT IT. (Before : $359).

Is Wealthy Affiliate Legit or just Another Scam?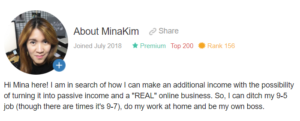 The image on the side is actually my Wealthy Affiliate profile. I've been a member for 2 years now.
So, NOPE. WEALTHY AFFILIATE IS NOT A SCAM.
It doesn't promise "how to be rich" in an instant. Instead, WA teaches you on how to buid your online business, and the success is really up to YOU.
I dare you to click the image so you can see it for yourself if you don't want to believe me or other reviews of WA. Since you can join for free, look around the Wealthy Affiliate dashboard and you'll see Success Stories of Wealthy Affiliate members, I included some of them on this post if you scroll down.
How Does Wealthy Affiliate Work?
Wealthy Affiliate teaches its Members on how to build their own website, write a blog about a topic that interest you and targeting group of people that shares your interest. With that, you can earn money by leveraging other peoples' product which is simply called Affiliate Marketing.
Let's say, You are a Camper. You know a lot about camping, tools, equipment needed etc. So you can create a website around that topic, for example one of your post talks about the "Best Top 5 Equipment to Bring on Camping".  You can list your suggestions, in a form of review with it is your "affiliate link", and if the your reader clicks and buy from that link, You will a earn a commission.
Is Wealthy Affiliate for Beginners?
Yes, Wealthy Affiliate is for both beginners and experienced alike. You can join WA even if you have zero experience. It is the training that you can definitely start today with low investment.
But… Yes, there is the big "but". If you are a total noob in "online world", you may find the training a bit overwhelming. That's how I felt when I first joined WA. Hence, it is important to take the training at your own pace. You are not timed, so, take it slow.
I Am Not from the US, Can I still Join Wealthy Affiliate?
I decided to include this part. It's one of the question I find frequently asked. Since I am in Asia, I wondered the same thing.
The answer is… YES, but there are list of countries that getting PREMIUM MEMBERSHIP is the only option. Those countries are :
Bangladesh
Egypt
Ghana
India
Kenya
Morocco
Nigeria
Pakistan
Philippines
Vietnam
You can click this link if you want to know more.
QUICK RECAP / REVIEW
I know that some of you won't read the entire post. So,this section is for those who skims the whole post.
Here"s What You Should Know About Wealthy Affiliate – An Honest Review 2020, in summary.
I included 4 Initial Possible Questions that you may asked about Wealthy Affiliate :
What is Wealthy Affiliate?
Wealthy Affiliate is a platform that teaches how build your
website. Which main core is Affiliate Marketing.
Is Wealthy Affiliate for beginners?
Yes. Definitely.
MEMBERSHIP
STARTER ( $0 / mo. ) and PREMIUM ( $49 / mo. )
What else can I get from Premium Membership?
Scroll down to know more.
Are there any upsells?
No.
What kind of training to expect?
Most training includes a walk-through video make it easier to understand.
And please note that, all the information I stated in this post are all based on my experience on how I see Wealthy Affiliate as a member.
Wealthy Affiliate doesn't promise ANYONE to get rich quickly. Instead they are offering you a chance to try it first and see it for yourself. Wealthy Affiliates provides training and support that is needed in order to start and grow your online business.
Wealthy Affiliate training is a training that even a zero experience person can do.
I encourage you to join me, have a look, and take the training that is available for you. At the end of the day the decision will still be up to you.

But if you still want to know WA more deeply you can proceed reading my long and detailed honest review of Wealthy Affiliate.
---
DETAILED REVIEW
Now here we go…
What You Should Know About Wealthy Affiliate : An Honest Review 2020
First, let me just lay out to you what are the things you are about to read…
All About Wealthy Affiliate

What is Wealthy Affiliate really?
Wealthy Affiliate Training and Webinars
Wealthy Affiliate Website
Wealthy Affiliate Tool for Creating a Keyword-Rich Content
Wealthy Affiliate Training and Weekly Webinars
Membership Options : The Free and The Premium
What I like about Wealthy Affiliate ( The Pros & The Cons )
Should you join Wealthy Affiliate?
Is Wealthy Affiliate for beginners?
Success Stories of few of Wealthy Affiliate Members
I know that you probably have read many articles about What is Wealthy Affiliate. But, this my own "Honest" version of it, okay?
What is Wealthy Affiliate, really?
The owners and the co-founders Kyle and Carson built Wealthy Affiliate in 2005 with the GOAL of helping affiliate marketers and internet entrepreneurs, beginners or not. Now, 2018, with over a MILLION members and still growing. You can check it here for confirmation. Proof that Wealthy Affiliate is the one that YOU CAN TRUST.
Wealthy Affiliate is a training platform that teaches on how to build, grow and be successful in internet marketing. It doesn't promise you that you'll get rich overnight, instead it molds you into a successful online entrepreneur. And yes, I mentione this multiple times in this post.
In Wealthy Affiliate you will learn the proper process of building an online business in any niche that you are interested to. Or what we called, Affiliate Marketing. Wealthy Affiliate break it down into this pattern :

Wealthy Affiliate shows and guides you through their training. But it takes a lot of work and action on your part to be successful.
Wealthy Affiliate Training and Weekly Webinars
This part is I believe what most members like the most. Here is why :
Wealth Affiliate training is…
Is precise and made it simple to be understood by anyone.
Outlined from the very basic going up to advance topics so as you progress.
Offers Walk-Through videos in every lesson.
Alway up to date.
Includes doable task that you can immidiately apply in your website.
Let me just give the Lessons on the First Course which is also will be available to Starter Members.
Course 1 :
 Getting Rolling
 Understanding How to Make Money Online
 Choose a Niche
 Building Your Own Niche Website
 Setting Up you Website
 Getting Your Site Ready for Search Engines
 Creating Your Initial Website Content
 Creating Custom Menus on Your Website
 Understanding Keywords The Start of Your Content
 Congratulation and Your Next Step
If you noticed the first batch of Lesson that is set for you is One of The Core Features of Wealthy Affiliate. It already showing you, How you can start your Online Business by building your own website.
I don't think, that you will find this in any other platform out there aside from Wealthy Affiliate.
Bootcamp Training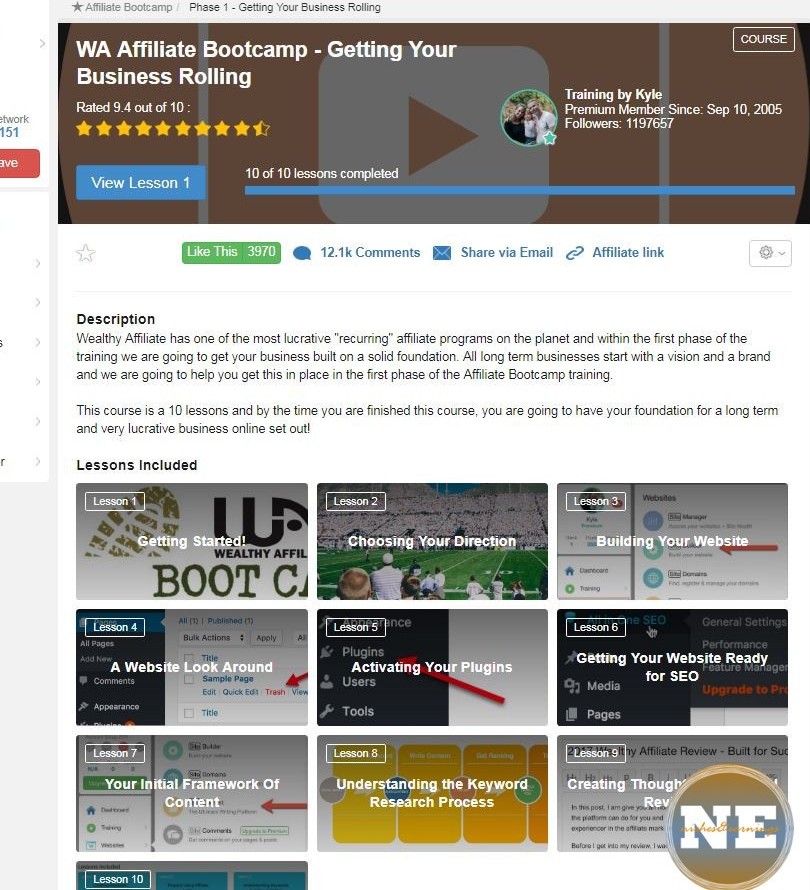 The Bootcamp Training is designed for those aspiring Affiliate Marketers or Already who want to promote Wealthy Affiliate. Although that is the sole purpose of the training, the lessons and the knowledge you'll gain is applicable to any niche that you are in.
Same thing with Online Entrepreneur Certification, the training here in Bootcamp is also subdivided covering every detail you need to know to be or as an Affiliate Marketer.
It has 7 Courses with 70 lessons. Each courses has 10 lessons.
Each lesson provides a Walk-Through Video that you can follow in doing your task. Rest assured that you won't get lost. Let me lay out to you the Phase 1 or Course 1 of Bootcamp Training. This is what you will able to access as a Starter Member.
 Getting Started
 Choosing your Direction
 Building Your Website
 A Website Look Around
 Activating Your Plugins
 Getting Your Website Ready for SEO
 Your Initial Framework of Content
 Understanding the Keyword Research Process
 Creating Thoughtful, Insightful Review The Exciting Journey has Begun
This is just the Phase 1 / Course 1 of Wealthy Affiliate Bootcamp Training, you can see that it offers core features that can help you to start or to make your first step to online business.
Wealthy Affiliate Webinar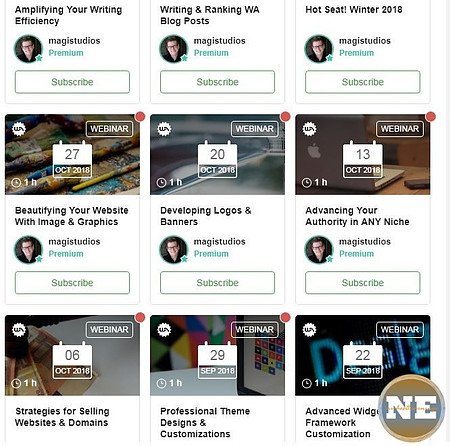 Wealthy Affiliate also provides Weekly Webinar! How cool is that? It tackles different topics on how you can improve your website.
Truly Wealthy Affiliate is packed of information that will guide you in your journey.
These are just few of the topics that has been discussed in the webinar in the month of September :
 The Money Funnel, The Best way to Monetize
 Using Custom Menus, (Main, RHS, Footer)
 Managing your Website Design Through CSS
 Advanced Widget and Framework Customization Professional Theme Designs and Costumization
Wealthy Affiliate provides Education in every aspect of online marketing. And it's been updated regularly and can not be compared to any other platform out there.
In addition to that, don't forget that WA has a LiveChat as well. Where you can ask questions, help or any guidance you need. Members will be and always be happy to give their support.

Wealthy Affiliate Websites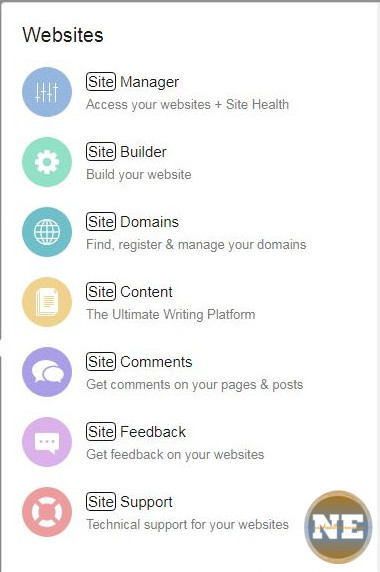 One of the first question that pops up to your mind the moment you get interested in Affiliate Marketing is :
"Can I promote a product without a website?" or "Can I be an Affiliate Marketer even with a website / blog?"
I know, because I myself asked that question, I googled it many times!
Although it is possible to be an Affiliate Marketer without a website (by using other forms such as YouTube or other social media)                  and like what other people are saying… I don't believe it otherwise not even convinced.
Having or owning a website gives you more authority and credibility.
The good news is, you can have a website or multiple websites under Wealthy Affiliate "roof" through SiteRubix platform.
Since your website is the foundation of your business, it is important to have a well functioned platform that gives you                                      tools you need to create and operate a successful business in Online World and you can avail it in WA too.
Aside from the fact that you can build your website quickly within Wealthy Affiliate through its' SiteRubix platform, it provides hosting as well with very strong features such as :
Site Speed – for better ranking and better enagagement and a 100% better experience for your visitors.
Site SSL     – serve your website over 256-bit Encrypted Connection (it is a padlock that appears beside your URL)
Site Protect (Spam Blocker) – it blocks ALL automated spam before it even hits your site.
Page Speed Insights – you can immediately check how fast your posts or pages loads in your website
Site Health – monitors the health of your website to ensure you have the best chances of indexing, rankings and acwuiring traffic
Site Support – a fast 24/7 Website Technical Support
Site Security – protects your site from hacking, malware and bot-net attack
Site Comments – Website Engagement platform to spark discussion within your website– a MUST for rankings!
Unlimited Domain Specific Email Account
and many more
Wealthy Affiliate Tool for Creating Keyword-Rich Content
To have a website means you have to create contents, not just any contents it has to be Keyword Rich so you'll have a better chance of ranking in Google. Which by the way is not an easy task!
In fact, it's one of the struggle on creating a content. A content that will rise above among other MILLIONS OF BLOGS out there!
Out there you can find Keyword Research Tools. Some of them are free but most of the ones that functions well comes with a price tag.
Luckily, Wealthy Affiliate provides Jaaxy, a tool that can help you with that. It will guide you by showing how competitive your keyword is, how much traffic that you may get in case you rank at page 1 of Google and it shows you how many times people search for that keyword a month.
And as Wealthy Affiliate member you'll have an exclusive access to it. Aside from that, Jaaxy also offers lucrative commission to you as an affiliate.
How good is that?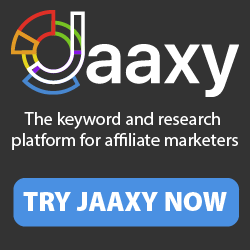 Membership Options
Joining Wealthy Affiliate offers you two options : STARTER and PREMIUM
I narrowed the things down for you on what you'll get in whatever membership you decided to join.
STARTER MEMBERSHIP
Like what I mentioned on the first page of this post. Joining Wealthy Affiliate doesn't require any credit card. All you have to do is to provide your valid email address, then you're done.
Once you signed in, automatically you have access to training and other stuff. But since you are in starter membership it is obviously limited.
But, the good thing about it is… it lets you dip your toe in the water before fully diving in. You have a chance to get the first set of training to start with. And eventually decide if this platform is for you, or not.
Can I stay as a Starter Membership? You may ask. The answer is yes, definitely. It's just you'll lose the Premium Access after 7 days if you didn't upgrade. So, to continue or not– is actually up to you.
But, here's the thing, do you know that 1 out of 8 people joined as WA Starter, upgrades to Premium? So, I'm pretty sure that you'll upgrade to Premium membership once you're inside ?.
MEMBERSHIP OPTION : STARTER
COST : FREE
PREMIUM MEMBERSHIP
The Wealthy Affiliate Premium Membership gives you FULL ACCESS to its services—-> that means EVERYTHING!
In my opinion right now, upgrading to Wealthy Affiliate Premium Membership, is the best move I've made. What I mean is, if you are serious on creating an online business then why not starting out in the right path from the beginning, right?
Starting with a platform that is SOLID, CREDIBLE, BEEN IN THE BUSINESS FOR A DECADE like Wealthy Affiliate is the right move. Wealthy Affiliate offers you a community that is willing to help, tools, resources and an up to date training and webinars.
Here is what you you are going to get in Wealthy Affiliate Premium Membership :
MEMBERSHIP OPTION : PREMIUM
COST : $49 / month
Wealthy Affiliate is like a one-stop-shop. With all these that you will be getting… $49 a month is a real steal.
And you can get all of these services in Wealthy Affiliate for just $49 / month. And probably you would need an AutoResponder down the road. Yes it costs money, but EVERY BUSINESS OF ANY KIND REQUIRES AN INVESTMENT.
PLUS… ADDITIONAL PERKS.
WA enhanced their Premium Yearly Price to be honest. The change happened this year. Although by the sound of it makes your face look like this ? or this ?. Wait, till you see the other "perks" that you'll be getting if you upgraded to Yearly Premium.
Kyle himself made a blog post about the said perks. Check it out : The New Premium Yearly Pricing
Here's a Table of Comparison of STARTER MEMBERSHIP vs PREMIUM MEMBERSHIP
| | | |
| --- | --- | --- |
| Live 24/7 Help | First 7 days | Unlimited |
| Private Coaching | ❌ | ✅ |
| Network with Experts | First 7 days | ✅ |
| Private access to Kyle & Carson | ❌ | ✅ |
| Accelarated Help | ❌ | ✅ |
| 24/7/365 Website Support | ❌ | ✅ |
| Integrated Training Help | First 7 days | ✅ |
| Networking Capabilities | First 7 days | ✅ |
| Website Builder | ✅ | ✅ |
| Security Package | ✅ | ✅ |
| SSL | ✅ | ✅ |
| Feedback Platform | ❌ | ✅ |
| Engagement Platform | ❌ | ✅ |
| Analysis | ✅ | ✅ |
| SiteSpeed Performance Boost | ✅ | ✅ |
| SiteSpeed Extreme | ❌ | ✅ |
| High Resolution Image Database | ❌ | ✅ |
| Automated Image Compression | ❌ | ✅ |
| Duplicate Content Checker | ✅ | ✅ |
| Server Class | Amazon c4.large | Amazon c4.large (dual server) |
| Hosting Speed | Fast | Extreme |
| Website Backups | ❌ | Yes Daily |
| Bandwidth | 1,000 visits | 500,000 visits |
| Instant DNS | ❌ | ✅ |
| Botnet Protection | ✅ | ✅ |
| DDoS Protection | ✅ | ✅ |
| Website Installs | 1 | 10 |
| Host Your Own Domains | ❌ | ✅ |
| Core Cerification Course | 10 Lessons | 50 Lessons |
| Affiliate Bootcamp | 10 Lessons | 70 Lessons |
| Personal Affiliate Blog | ✅ | ✅ |
| Weekly Live Video Classes | ❌ | ✅ |
| Training Modules | 50 | 1,000+ |
| Live Class Database | ❌ | Yes 400+ |
| Video Walk -Throughs | ✅ | ✅ |
| Training Classrooms | 2 | 13 |
| Keyword Research Tool | 30 Searches | Unlimited Searches |
| Competition Analysis | ❌ | ✅ |
| SiteRank Tracking | ❌ | ✅ |
| Brainstorm Engine | ❌ | ✅ |
| Alphabet Soup | ❌ | ✅ |
| Keyword List Management | ❌ | ✅ |
| Niche Keyword List | ❌ | ✅ |
| Affiliate Program Search | ✅ | ✅ |
| Affiliate Program Management | ❌ | ✅ |
| Affiliate Program | 1x commissions | 2x commissions |
| Earn While You Learn | ✅ | ✅ |
| Training Cash Credit Program | ❌ | ✅ |
| SiteComment Cash Program | ❌ | ✅ |
| Super Affiliate Incentive | ❌ | ✅ |
| PROGRAM | $0/month | $49/month |

WHAT I LIKE ABOUT WEALTHY AFFILIATE
What I like about Wealthy Affiliate is first the COMMUNITY.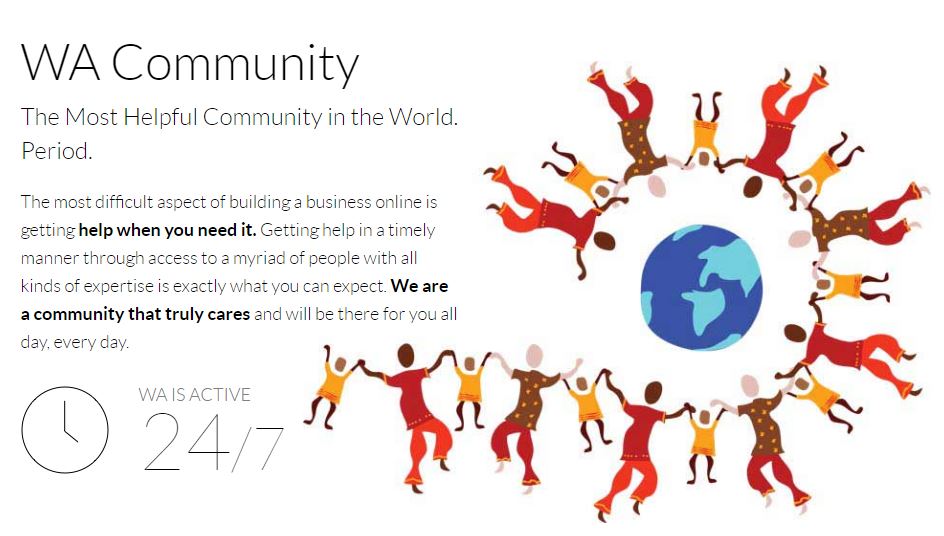 Wealthy Affiliate Community is way different than the other "groups" you'll find out there. They are so accomodating and willing to help each other. I was so amazed that on my first day on Wealthy Affilliate, people are already offering me help, giving me assurance that I am not going to be alone in this journey.
Like what I said above, Wealthy Affiliate is like a HOME FOR AFFILIATES. WA Community is like a family that is willing to give you support all the way.
Those successful members are not greedy, they share they're tips and teach you how to achieve what they have achieved. Wealthy Affiliate promotes "Pay it forward" and members are actually practicing it.
That is one the reason why I decided to go Premium.
No wonder Wealthy Affiliate is getting stronger.
WEALTHY AFFILIATE PROS & CONS
What you are about to read, are my own honest opinion, and how I see Wealthy Affiliate. I'm still a member up to now, and no plan of quitting.
Pros
100% Free to join. No Credit Card Required.
Everything is Online. No need for installing any software or any kind.
Wealthy Affiliate recently gone mobile!
You can have 10 websites as a Premium Member and 1 website with hosting even as a Starter Member.
Web Hosting
NO Experience required
You can always find Trainings, tutorials or blog related to building a website or affiliate marketing
Easy to follow courses and lesson each with Walk-Through videos.
Weekly Webinar
Learn at your pace.
NO pressure to act now or you will lose everything forever.
Tools you get for your website management.
24/7 Live Support team.
Jaaxy as a Built-In Keyword Research Tool
You'll be surrounded with like-minded individuals, experts and successful bloggers/entrepreneurs.
Cons
Learning everyday can sometimes be "information overload".
Wandering around Wealthy Affiliate premisses, chatting with other members, reading and commenting on blogs are "addictive" because it's fun. So you tend to lose your focus.
Wealthy Affiliate Rankings – it measures on how active you are in the platform. Which is for me, is… a sort of destruction. And mislead other members specially new ones, that ranking in Wealthy Affiliate would help them. Although there are members who are doing well and successful with their website / blogging who are highly ranked, there are members that are not.
Although most of the trainings provided are well updated, I can not neglect the fact that there are some that are outdated. With continues updates and changes in algorithms on search engines such as Google, I do sometimes wonder if the WA training would still work.
Things I Wish Wealthy Affiliate Have
Include in the Core Training the use of Social Media Effectively. In these age, the utilizing social media is a must for an affiliate marketer. You can find blogs even training, but not from WA itself, but from other members.
Up-to-date training.
SHOULD YOU JOIN WEALTHY AFFILIATE?
Well if you're going to ask me, Should you join Wealthy Affiliate? My answer is definitely YES!
BUT…
Wealthy Affiliate is not for you if :
You want to get rich overnight.
You will just sit and do nothing.
You don't want to spend a dime & time.
You don't to take advice from the others.
You have the "I CAN DO IT BY MYSELF" attitude.
You are not eager to learn.
You have a negative mindset.
You're not not into creating blog posts.
You're focused on Social Media.
If, YOU are on those list. Then don't join Wealthy Affiliate because you won't be successful. And one thing that I would like to say is…
"YOU HAVE TO BELIEVE, PUT YOUR TRUST TO WEALTHY AFFILIATE (whatever platform you decided to join) AND TO YOURSELF AS WELL. IF, YOU DO THAT EVERYTHING WILL FLOW SMOOTHLY. BUT IF, YOU HAVE EVEN JUST A TINY BIT OF HESITATION, IT WILL HOLD YOU BACK."
ummm… I think I made a nice quote there… huh? lol
IS WEALTHY AFFILIATE FOR BEGINNERS?
The answer is… a big YES!
Personally, I think Wealthy Affiliate is tailored made for beginners rather than experts.
Why? Because of the way the trainings were set up.
So, even if you have a zero experience, this is the training that you can used to get started today!
And you know what, If you click any link in this post and decided to have a look around Wealthy Affiliate, I will be personally assisting you. Together we will reach for success.

All right, I think I've said every thing on What You Should Know about Wealthy Affiliate– An Honest Review. I hope I provided enough information that you can use to weigh Wealthy Affiliate among the others.
After reading this, I encourage you to go inside… Have a look… Observe… Click this link and See it for yourself.
And while you're there inside of Wealthy Affiliate make use of the training that is available for you. Upgrade to Premium only if you find it useful to you. And if you do– I'll be there.
SUCESS STORIES
Before I totally end this post I would like to share some of successful Wealthy Affiliate members as year 2018. You probably have seen other blog about Wealthy Affiliate with success stories in it but, most of them were few years back. I encourage you to read it, let me prove to you that WEALTHY AFFILIATE IS NOT A SCAM.
You might be familiar with their faces as well you probably stumbled upon their websites too. I ask permission if I could use their stories, and they've been greatful to help me.
Hopefully with all effort– My own story will be the next.
I suggest you click the image so you'll see more of their stories and how did they make it.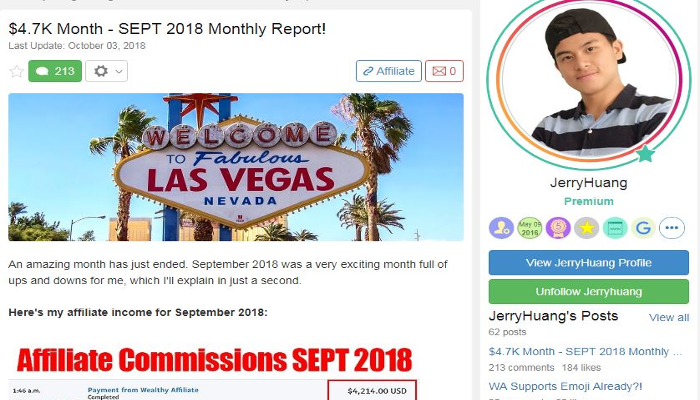 He's Jerry, he's been a member of Wealthy Affiliate since 2016. And now, his earning a passive income. If you want to him better you can click it here.

He's Micheal, been a member of Wealthy Affiliate since 2016. He used to be a truck driver but, found success in affiliate marketing. If you want to him better click here.

Eddy, it's Eddy with Y that's what he said on of his profile. He's been in Wealthy Affiliate since 2007!! If you want to know him better click here.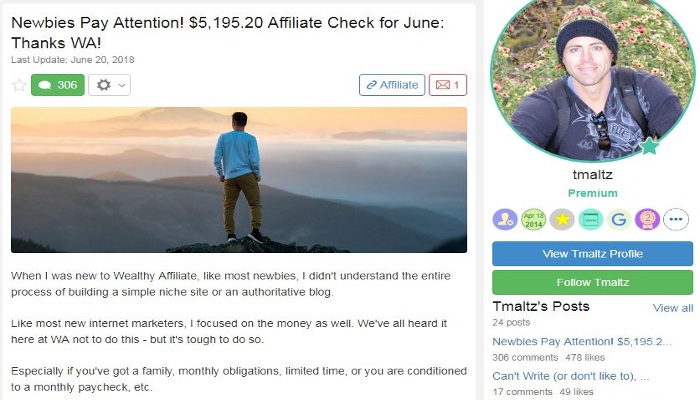 Last but not the least, is Todd. He's been a member of Wealthy Affiliate since 2014.
Your Thoughts?
Okay.. Before I wrapped up this long post, I would like to know what you think? Have you heard of Wealthy Afiliate? If you are, then what is your favorite part of being a member? If not, what platform did you join? Do you have any question? Please leave them below, and I'll be more than happy to get back to you.
See you on the next post. Oh! and Remember Sharing is Caring!
Wishing you all success,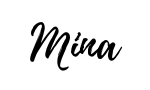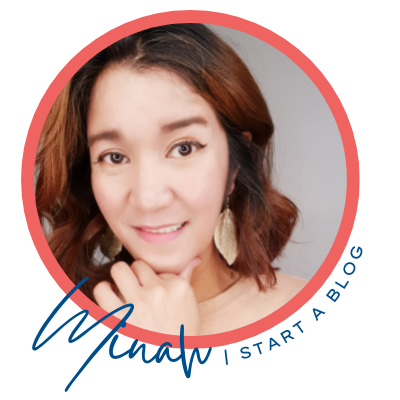 Hi there! It's Minah, the blogger behind of  Niches and Earnings | Start A Blog.
I created this website to be a place where you can get information on how you can start your blog. Basically, this blog is like my journal about blogging where I share things I learned about blogging, things that a blogger must do and things that what most bloggers do the moment they started blogging.
Every post you'll see here are mostly blogging tips.
Let's connect on social media too!