Not having a "credibility as a BLOGGER" (yet) is often the reason why writing an ABOUT ME PAGE is difficult for a new blogger like YOU! But, don't worry read this post and let me help you out!
So, you decided to start a blog to make money. But, learned that you need an ABOUT ME PAGE in your blog. The problem is… You're a newbie! Who haven't reach any success yet in blogging. So, you wonder, How To Write an ABOUT ME PAGE IF YOU'RE A NEW BLOGGER? 🤔💭.
For you to be able to attract your audience means that you should get their trust first. By, letting them know in your About Me Page that you are indeed "credible" and able to help them. But, in your position as a new blogger, how the heck you gonna do that? You, yourself is new to blogging too! Don't worry I'll tell you How To Write An About Me Page If You're a New Blogger. Just stick with and keep reading.
So, just relax I got you!
But, before I tell you how to write an about me page let me just quickly discuss why it is important to have one on your blog.
Why Do You Need An About Me Page?
Quick answer : So, your readers will get to know you better, the face behind those awesome blogs!
Although I'm a blogger like you, don't forget that I'm also a reader, a follower. Whenever I visit a blog or a website, I tend to end up looking on its About Page too for the following reasons :
To know more about the author or the company.
To know about blogger's story / background.
To know which social media I can follow to learn more about his / her style of blogging (because I'm a blogger too).
Reading About Me page will tell me if the author is worth following or not.
And for the same reasons why your visitor will look at your blog's About Me page.
To make the story short, About Me Page is like a bridge that connects the reader and the blogger. It is also where the reader decides if he or she will continue to follow the blogger.
How To Write an ABOUT ME PAGE If You're A New Blogger
Okay now we have come to the most important part of this blog post, to answer the question : How To Write an ABOUT ME PAGE if You're A New Blogger. Well, rather than giving you steps on how to write your about me page, I want to try a different approach.
I will state the essential elements of an ABOUT ME PAGE one by one, that you usually see on other bloggers who are way ahead of you and then I follow it with my solution on what to do instead as new blogger.
Okay? Ready? Now, let's start.
4 Elements Of About Me Page
1. Who Are You
As an "EXPERT" BLOGGER
This is the part where bloggers talk about who they are. Sharing about themselves where they practice a personal "touch" letting their readers know that they are in fact a human like them.
Also, bloggers talk about their background in their About Me page. They talk about they're professional side (like education or their [previous] position in a company) or how they dropped out from school and become a full time blogger or how they ditched their 9-5 job and be their own boss.
Sometimes, in About Me page they also tell you what they used to be before finding success in blogging. And more often than not, you'll find the lines like, How they were able to "make blogging their business", or turning their blog into 6-Figure income.
In other words, About Me page is where you talk about your credentials and proof that you are worth their trust because you already positioned yourself as an expert in your niche. Therefore, ensuring them that you have the ability, you have what it takes to bring them from point A to point B.
But.
As a NEW BLOGGER, do this instead :
Since the "Who Are You" part is crucial for your about me page, you can not skip it just because you're a new blogger.
You still need to tell your readers who you are, your background. What do you do, anything personal about you that you want to share with your readers. You can talk about your profession too if you think necessary.
But, since that you're still new blogging and you haven't reach that success. You have no credentials yet to show your readers, to convince that you are worth of their trust.
Instead, what you can do is talk about yourself in a way that your readers will be able to relate to you. You can tell in your About Me Page the struggles and experiences you have or had that drove you to blogging.
Let me show you an example.
This is Naomi of Love Taza. Her blog talks about motherhood, family, their adventures, and food. Upon visiting her site, you'll have a feeling that although she's not a new blogger, her style to connect with her audience is through sharing about her family stuff that surely others will be able to relate.
Thus, even if you're a "NEW BLOGGER" you can still connect with your readers by sharing things about you on your About Me page.
2. Who Your Site Is For In Your About Me page
As an EXPERT BLOGGER :
Who your site is for is another term for : Who is your target audience?
This section of your About Me page should not be overlooked. Why? Because, this is where you state your target audience or simply called your "Niche". Yes that's right, your Niche.
So, it is important that you literally mention your target audience in your "Who your site is for" section and intentionally say it that your website is dedicated for "THEM", that you built your blog for "THEM".
As a NEW BLOGGER, do this :
As a new blogger, you can also do exactly what an expert blogger does. State your target audience in "Who Your Site Is For" section.
Newbie or not, there's no need to tweak that part. Just remember that you should mention to whom you are dedicating your blog. So it will be clear for your audience that they are in the right place, that you are offering them what they need.
You have to be specific with that same way you are specific with your niche.
3. Your Blog's Mission In Your About Me page
As an "EXPERT BLOGGER"
Again, this is a common element that you see in an About Me page. Which, is also as important as the "Who are you" section.
After a blogger stated his / her credibility on Who Are You section, he /she then will use that credibility to fulfill the blog's mission. Which, is, helping others to achieve the same success as her /his.
Given that, the Blog's Mission section of an About me page basically covers the "THIS IS WHAT THIS BLOG CAN DO FOR YOU" stuff.
But,
As a NEW BLOGGER, do this instead :
For a new blogger stating your blog's mission will be quite difficult but it doesn't have to.
Because your audience, readers, or followers are more interested with the help they can get from you rather than you, you can tell them these :
Reasons why they should read your blog. (This should something that they can resonate with.)
What they can get from your blog posts. (Are you offering business advice? Do you have a "Guide Series")
How and what drove you to start your blog. (You can be personal in this part. Your story can build a connection with your readers!)
4. Your CALL – TO – ACTION
As an 'EXPERT BLOGGER"
You have visited other blogger's About Me Page, right? Did you notice that they always have a Call-To-Action button at the end of their About Me Page?
Most of the time, their call – to – action is to make their readers subscribe to them by giving away freebies or simply asking to "work with them".
Let me show you an example :
This is Elna Cain of TwinsMommy if you're using Pinterest then you probably know her. I came across with pins when I just started blogging and I actually subscribed to her Free 6-day Blogging course that really helped.
So, this is an example of other blogger's (successful ones) CTA on their ABOUT ME PAGE.
Here's another one :
This is from Melyssa Grifin's About Me Page on her website, again, she is using FREE resources as her Call To Action. Also, you'll see that she is offering a Quiz, which is another form of CTA. Because, taking that quiz will enable her to acquire your email address. Another thing that I want to tell about her is, I really like her website design. Visit it and have a look for inspiration.
I know that after seeing those example, you might feel a bit overwhelmed! I mean, you must be asking, how would you do that?
As a NEW BLOGGER, do this instead :
You can lead them to your blog post. Not just a blog post, but make sure it's compelling one.
When you visit the above example again, especially the TwinsMommy, aside from the free courses that Elna is giving away, she also provided links that connect to her specific blog post that will help moms in starting their blogging journey.
Again, you can lead your readers to any of your compelling posts that will help your reader!
Also, you can add your other social media as well, so your audience will know to where to follow you beside your blog.
ADDITIONAL KEY TO REMEMBER!
Here's an additional keys to remember when writing you About Me page :
Decide if you're going to use First or Third person when talking to your readers. For me, I prefer using the "I", first person. It's more like personal and as if I'm talking to them. But, of course, it will depend on which one you prefer.
You must add PICTURES! Well, you don't have to hire a photographer to this, you can get photos from your phone (make sure a decent one). It can be candid picture of your family or yourself. Any pic that is YOU.
Although this is an optional, you can add FUN FACTS about you. To make it more (again) personal and relatable. Remember, among the pages and blog posts on your site, THE ONLY CHANCE YOU CAN SHARE ABOUT YOURSELF is in your ABOUT ME PAGE.
You may or may not, add how did you come up with your blog's name or your website name. What's behind it or its' meaning.
Lastly, update your ABOUT ME PAGE anytime that fits.
WRAPPING UP
Okay, still with me? HOW TO WRITE AN ABOUT ME PAGE IF YOU'RE A BLOGGER, well I am confident that I was able to answer that question, right?
Now you know that even you are a NEW BLOGGER, you can still make a FANTASTIC ABOUT ME PAGE. No need to worry even if you don't have credentials yet to prove that you help your readers. Strive to be one of your idolized blogger, and you will be a leaving proof for your audience!
Before I totally end this post and let me do just a quick recap.
There are 4 Elements that consist of an ABOUT ME PAGE :
| | |
| --- | --- |
| 1. WHO ARE YOU | Tell your story. Be personal (but not much. Share fun facts. Photos. |
| 2. WHO YOUR SITE IS FOR | Literally spell out to whom you are dedicating your blog. Bloggers? Fashionistas? DIYers? Name them. |
| 3. YOUR BLOG'S MISSION | Tell how your blog can help your audience. |
| 4. CALL-TO-ACTION | If no freebies yet, LEAD THEM TO YOUR COMPELLING BLOG POSTS. |
YOUR TURN
Now, it's time for you to show me your ABOUT ME PAGE. Write them down below, I'd love to see it. Here's mine.
Be safe everyone and don't forget to pin me!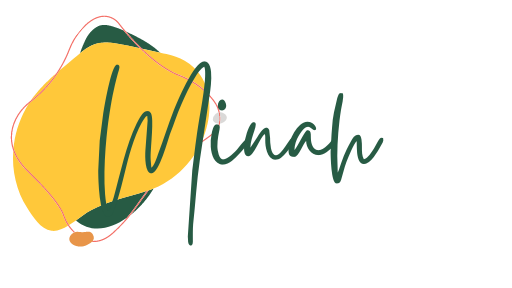 Itsy-bitsy request : If you find this post helpful, please share?
Most people think that we, bloggers, don't need our post to be shared. But, it's not. We need it.
I need it. Sharing this blog post, will be a sort of "energy" for me to continue to create helpful posts like this.
So, thank you so much for your support, my reader.
Pressing that social sharing button would really help to grow this blog.
Here's what you can do :
Pin it!
Share to you favorite blog
Share it your Facebook / FB Group
Tweet it!
It won't take more than 10 seconds of your time. The share buttons are right here.
---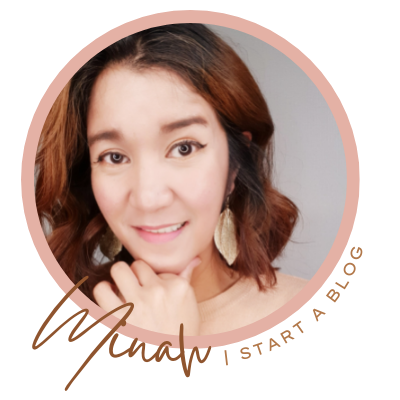 Hi there! This is Minah, the blogger behind of  Niches and Earnings | Start A Blog.
I created this website to be a place where you can get information on how you can start your blog. Also tips on blogging, how to use social media for your blog and make money in the cofort of your home.
Let's connect on social media too!