How to prepare your blog for the New Year
We now came to another new year. And during this year, we are busy setting up a new start, new goals, and new plans for our personal and professional being. For sure that includes your blog as well, right?
But the question is, how to prepare your blog for the new year? Which in this post, you will learn X Ways to Prepare Your Blog for The New Year.
Let's get started.
10 Ways to Prepare Your Blog for The New Year
1. Declutter
Yes, that's right. You don't only remove unwanted clutter in your house but you should do it too in your blog. And I think this should be done at least twice a year especially if you've been blogging for a while.
And what I want to be specific about on this part is your installed plugins! I bet you have too many of them, some of them are the ones you use while the rest is just sitting there.
So, if you're using WordPress, spend time checking your dashboard and look for plugins that you don't use and delete them.
Here's why you need to delete unused plugins/widgets:
Too many plugins can affect your site speed.
It can cause a distraction for your visitors. Especially if you are running ads and you still have pop-ups.
---
---
Also, most of the time it happens in your blog's sidebar, so you may want to check it out too.
Make sure to take some time to check everything that helps you and your readers. And remove the ones that don't.
2. Give your blog a "new-look"
Well, most of us, try a "new-look" every new year. It can be a new hairstyle, new haircut, new color. Or probably we try a different fashion style. Because you know, it's the new year and we opt for something "NEW".
With that being said, the new year is also the perfect time to give your blog a fresh new-look. And it can be the following:
I'm not talking about your brand entirely but there few instances that you have tried a set of colors to represent your brand but as you go on you realized that it doesn't actually "fit" you, your audience, and your brand.
And the new year is the best time to do that. It is so easy to do. You can use Canva to search for your brand colors or Coolors to find your perfect palette.
Since your blog design plays an important role, you may want to take a moment to select your theme.
But, in case you have chosen something that won't fit anymore after having it for a month or a year, then this is the perfect time to change it.
Depending on the platform that you use, you have a variety of themes to choose from.
Let's take WordPress for example. WordPress has tons of both free and premium themes for bloggers that are functional and would suit your need and your "style".
By the way, if you are in a hurry, the video below is the summary of this blog post :
---
RECENT POSTS :
---
3. Update your pages to prepare your blog for the New Year
As you update your blog's "new-look", you should not forget to update your pages as well.
Sometimes, you tend to switch a little amid your blogging. And the switching or changes can be the following :
Niche
You made additional topics in your blog
Changes in your goals
Updated or added social media accounts
So you have to make sure that all of your pages reflect the changes you have made in your blog.
Particularly your About Me page, because this is where your potential customers go to connect with you and to know more about you, your brand or your company.
4. Update your images
As you go on with updating your pages and your theme do not forget to update all the images and stock photos you have in your blog.
And that includes your photo as well. Which reminds me I need to update mine because my hair is already long! Lol!
So go ahead and make a quick check on all of your stock photos and your featured image (if any), to make sure that it goes with your blog's "new-look"
5. New logo
First, let me tell you that this is optional. You don't need to change your logo every year!
What I'm trying to say is that, with all the "new-look" that you are opting for the new year, you may want to include creating a brand new logo as well.
Only if you don't like your present logo or don't have one yet.
Here's the thing that you need to keep in mind on having a logo though. You have to make sure that it is high quality, remember, your logo represents YOU and YOUR BRAND.
If you have a keen eye for design, you can easily create one using Canva. If not, you may want to ask experts to do it for you.
You can go to Fiverr or 99designs to hire a logo designer.
6. Time for a content audit
If you've been blogging for some time now, for sure you'll have blog posts that are not performing well, therefore, needs an update.
This is the perfect time to do a content audit. Weeding out all the underperforming blog posts will help you achieve your goals better.
Underperforming content doesn't mean that you lost all your "magic" in creating your blog posts. The reasons may vary it can be :
Algorithm changes – Particularly Google! Google tends to change its algorithm more frequently in the past years. So, sometimes it's difficult to go back to your previous posts and update.
Broken links – You may have previously linked your posts to a website that are no longer exist or maybe the address must've changed.
The information that you provided in your specific blog post is no longer up-to-date – This usually happens on review posts. Let's say, for example, my review of Wealthy Affiliate. I need to update it constantly because the platform keeps on changing and I have to let my readers know otherwise, my blog post will lead to misinformation.
Now that you know the reasons, it's time for you to fix those blog posts and make them perform again. And the fix can be simple as "content formatting". (Well, it won't be simple if you have a lot of posts).
You may want to use your Google analytics in this process to weed out your underperforming posts and to know the metrics of your posts as well.
Search Engine Journal has a good guide on how you can run a content audit yourself.
PIN ME!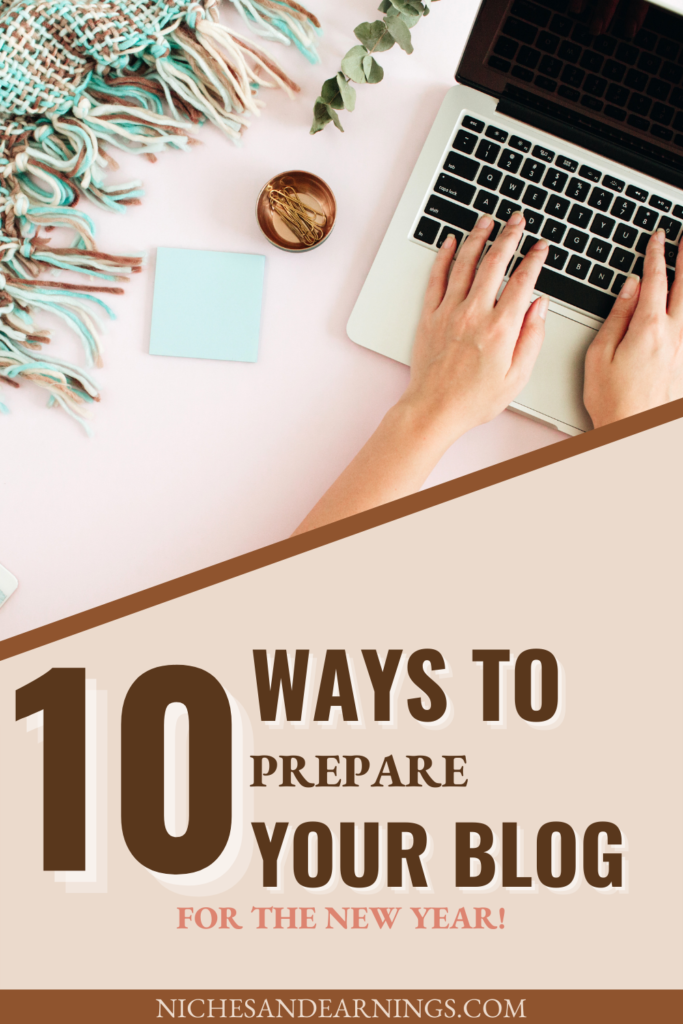 7. Update or add a content upgrade
Well, a content upgrade is a freebie that you give to your audience in exchange for their email address so you can add them to your email list.
If you haven't created one, consider creating a freebie now. Or if you have an existing freebie already, check if it is still relevant to what you offer and update if needed.
Keep in mind that when creating a content upgrade you have to make sure that it will be relevant to your niche. You don't want to create a freebie about Keto recipes while your niche is carpentry, right?
Type of freebies you can create :
CheatSheets / Worksheets
Guides
Ebook
Lists
Email Courses
Video Course
Webinars
Don't forget that having an email list is crucial to your blogging. So get your readers to your email list with your irresistible freebies!
8. Create your digital product to sell
Creating your digital product to sell is one of the most lucrative ways to make money online as a blogger. And it doesn't matter whatever niche you are in you can still create your digital product.
While you can make money through affiliate marketing (promoting other people's products), some downsides go along with it.
Like, a change in commission for example, or a product that you are promoting is taken out all of a sudden. These are scenarios that are out of your control.
Unlike if you'll create your products to sell, then you won't have to worry about those things.
And there are a lot of digital products that you can create whatever niche you are in and sell to your audience such as :
Ebook
Online courses
You can build a membership site
etc
9. Plan out your upcoming blog post for the year
Preparing your blog for the new year will not be effective without laying your content plan for the whole year.
Having an overview of what you're going to publish next will make your work a lot easier, you'll be more productive, and it will be easier to work towards your goals.
It doesn't matter if you made changes as you go on the important thing is you already set an outline to follow through.
Even though you can plan your content with different tools like Asana, Trello, AirTable, etc, you can plan your content for free using Excel or Google sheets.
If you want to save time, you can download my editorial calendar.
10. Bring yourself to the next level as a blogger
Now after prepping your blog for the new year, you as a blogger need an upgrade too!
This is the right time for self-evaluation, analyze yourself to know what you need to improve as a blogger.
What are the skills that you lack that might help you and your blog to improve? And perhaps this is the perfect time to do learn those skills. It can be about :
SEO
Social Media Marketing / Strategy (you need to promote your blog, right?)
Email Marketing
Learn about Ads Campaigns
Content Strategy
Copywriting
Taking some effort to learn any of these skills will help you "beat the odds" of blogging.
Well, I might've exaggerated a little bit when using the term "beat the odds". But the truth is, blogging is not an easy task. Every year there are millions of blogs that are being produced but only a few succeed.
That's why you need to constantly educate yourself with these skills to be a successful blogger so you won't be left behind.
Wrap Up
How will you prepare your blog for the new year?
These 10 Ways to Prepare Your Blog for the New Year are just examples of the things that you can do to prepare your blog for the new year.
And there are a lot of ways other than what I have mentioned in this post. You can follow it to use as a guide or just pick some points that you think you need to focus on.
I hope you find this post helpful. Share this post to help other bloggers as well and bookmark this so you can come back and read it again anytime.
Happy new year and crush your blogging goals this year! And I'll see you on my next post!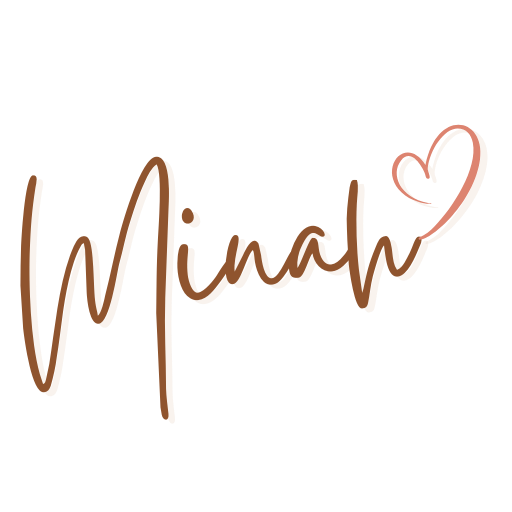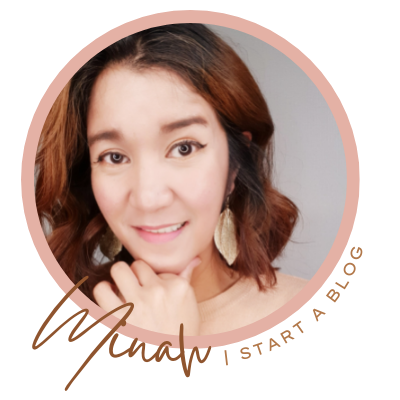 Hi there! This is Minah, the blogger behind of  Niches and Earnings | Start A Blog.
I created this website to be a place where you can get information on how you can start your blog. Also tips on blogging, how to use social media for your blog and make money in the cofort of your home.
Let's connect on social media too!