This is the best way to get approved from Google Adsense, I got approved in less than 24 hours.
I have known a lot of people who have applied multiple times for Google Adsense because they have been rejected. As well as some people who took a long time to be approved. Luckily, for me I only have to apply once and did get approved for Google Adsense in less in than 24 hours.
That's why in this post, "The Best Way to get Approved for Google Adsense", I'll talk about what I did, what contents I have in my blog for me to get accepted by Google Adsense quickly.
Here's my evidence, I applied Friday July 23rd at 10:24 PM and got approved the next day July 24th at 7:17 PM :
---
Disclosure : Your Google Adsense application may still give you different result. This post is based on my own experience when I myself applied for Google Adsense. I created this post for the purpose of sharing the said experience that can be served as guide as well.
---
What is Google Adsense?
Before we talk about "The Best Way to get Approved for Google Adsense" let's quickly talk about :
What is Google Adsense
How Bloggers Really Make Money from Google Ads
Should you Apply for Google Adsense
According to Wikipedia, 
"Google Adsense is a program run by Google through which website publishers in the Google network of content sites seves text, images, video, or interactive media advertisements that are targeted to the site content and audience. These advertisements are administered, sorted, and maintained by Google."
Now, on bloggers' perspective
Google Adsense is a program by Google where a blogger like you and me can be able to display ads on our blogs / websites by putting the "codes" given by Google.
And then, Google decides what ads can be displayed on your blog depending on the type of your content. Once ads are displayed, your blog can now be monetized.
How bloggers really make money from Google Ads
The second question that is mostly asked is How Google Adsense work and how bloggers really make money from it?
Like I said, Google Adsense is basically an advertising platform that helps website owners to earn money by displaying relevant ads. And Adsense publishers (website owners) get 68% of the click cost while Google gets 32%.
So, how can you make money from Google Ads?
You as a blogger / Adsense Publisher can be paid for the clicks on ads appearing on your website. Because Adsense works with EPC or Earnings Per Click and CPC or Cost Per Click.
Therefore, the more traffic you have the more chance of earning more from Ads.
NOTE : You should not click your own ads or even ask your family members to do it for you. Otherwise  your Adsense will et suspended.
Should you apply for Google Adsense
Yes.
Although Google Ads is not the only way to monetize your blog, it wouldn't hurt to apply. Applying for Google Ads is fairly easy and it doesn't require you to have a certain amount of traffic to be eligible.
So, even if you are just starting out and your blog is new and want to monetize your blog, then, you should apply for Google Adsense.
Therefore, you really need to know the best way to get approved for Google Adsense before applying.
---
If you haven't started your blog yet, here's a guide for you!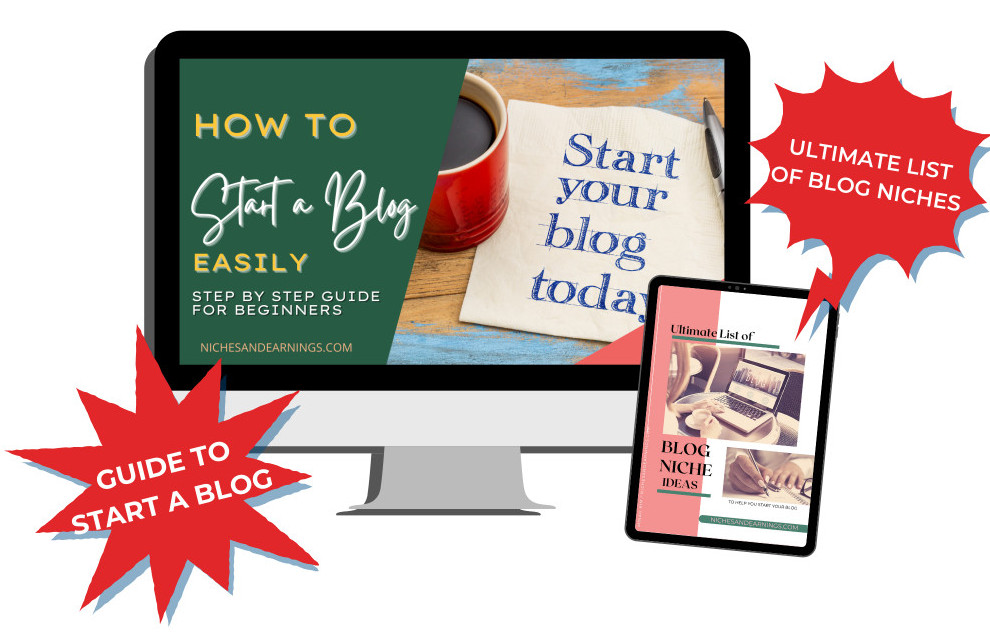 ---
What you should know before applying and to get approved for Google Adsense
Before you proceed on applying for Google Ads make sure you did your research and read their policies here : Adsense Program Policies and check if you / your website is eligible for Google Adsense here : Eligibility Requirements for Adsense.
When you checked all of those you can then proceed on applying after reading the following criteria to ensure your approval.
Criteria to ensure your Google Adsense approval
Like I said, the reason for me creating this blog post is because I know people who have been rejected and had to apply multiple times for Google Adsense to get approved.
While others passed it very easily. I observe, with those who get rejected, they all have the same thing in common, not meeting Google Adsense' criteria.
Below is a table that shows Google Adsense "criteria" and my website status when I applied.
Following these criteria are actually The Best Way To Get Approved for Google Adsense. So make sure your website/blog adhere to Google Adsense standards.
The Best Way to Get Approved for Google Adsense Quickly (VIDEO)
Google Adsense Criteria
| | |
| --- | --- |
| GOOGLE ADSENSE CRITERIA | MY WEBSITE STATUS WHEN I APPLIED |
| The website is rich with contents that adhere to Google Adsense policies. | My blog has 40 blog posts & 10 pages when I applied. |
| The website has not been used for Google Adsense approval previously. | My first time to apply to any advertising platform. |
| Make sure your contents/posts give value. | Most of my posts are about How To's , tutorials, and reviews of tools that I use. |
| You should have all the important pages needed : ABOUT PAGE, PRIVACY POLICY PAGE, AFFILIATE DISCLOSURE PAGE | All important pages are already in place from the day I start my blog. I have : ABOUT ME PAGE, PRIVACY POLICY PAGE, AFFILIATE DISCLOSURE, & DISCLAIMER. |
| Make sure your domain is couple of months old. | My website / blog is almost 3 years old. |
| Make sure that your website receives at least 100 unique visitors per day. | I have at least 100 – 150 visitors per day, but in quiet times I'm getting less. |
| You have to have a Google account (gmail) to use Google Adsense. | I have Gmail. |
| You're allowed to only have one personal Adsense account. You can not create a new if you got suspended. | Yes. |
| You should be at least 18 years old to apply. | Yes. I'm way more than 18 years old, lol! |
| Use Google Site Kit to connect your site to Google Adsense and allow it to place the ads for you. | Done! |
The first on the list said "website",. So, obviously, you should have a blog.
Haviing a blog is the very first thing you need to have before applying for Google Adsense. If you haven't started yet, here's a post that can help you with that :
Tip! Or at least the things that I did prior to my application. Which (I think) helped me to get approved quicker.
Since, I know that traffic is the most crucial factor to be approved, I see to it that I promoted my blog continuously and vigourously for 2 weeks prior to my Google Adsense application.
So, my website will look "busy". Now, that I'm writing it down, it sounds funny! But, hey, I got approved immediately, so.
And one last thing that I did which, I think contributed for faster approval is, using Site Kit plugin. You'll know why later on this blog.
The application process
Now the exciting and quite confusing part, quite confusing because my first time doing it. So, it's really important to do your research first before jumping into it.
Anyway, you don't have to worry about it, because I'm doing my best for this tutorial as detailed as possible. So I can walk you through the process.
---
CHECK OUT MY LATEST POST
---
How to Apply for Google Adsense and Get Approved
Step One : Apply to Google Adsense Program
To apply, you need to go to the official Google Adsense right here : Google Adsense Sign Up. And it bring you to this page :
The next thing that you need to do is just follow the prompt. 
Enter your website name.
Enter your Gmail address
Tick any of the two given choices whether you'd wish to get Adsense info in your email or not. And you may probably want to tick YES. You know just in case.
Step Two : Provide Google your information
After clicking Save and Continue on step one, you will be brought to the next page where you fill in the blanks with the required information.
It will look like this.
As you can see, you would want to provide Google with your :
Country or territory
Google will ask you to review its Terms and Conditions. 
Then, click Create Account button.
Step Three : Fill Out Payment Details
After clicking the Create Account button, you will be then forwarded to the page that is within Google Adsense itself. Remember that you created an account, right?
So, you'll fill the payment details form and it looks like something like this. 
Please do note that it may look different by the time you apply, Google may have some updates so the "look" may not be the same. But for sure, the procedure will be more or less the same.
The reason why I'm saying this because, when I did my research, read some blogs that provided images which is totally different when Iapplied myself. To note, I applied last 27th of July 2021. So the information I have here is very recent.
Okay, now back to the topic. It will look something like this :
Right after you clicked the create account button, you will be forwarded to your newly created Google Adsense account.
The first thing that you're going to see is the illustration #1, click "Get Started" and you will see illustration #2 where you'll fill up the form.
What's in the form of Payment Details :
Customer Info

Account Type (Business or Personal)

Name and Address

Name
Address line 1
Address line 2
District
City
Postal Code
And I think, depending on where you are, there will be another info that you need to add. Because, in my case, I live in Korea and the address system here is different from other countries. So, there were additional info that I needed to add.
Primary Contact 
Email Address
Here's a screenshot :
 After hitting the submit button, you will be prompted to verify your address. Just like this one.
This is your chance to double check your address, especially if you live outside US or if you live on non-English country. Where you have to spell your address in English alphabet, so you have to make sure.
Once you're done, you can click "use address as is" button, then you'll be back again to the previous payment details page, then you hit "submit".
Step Three : Verify your phone number to get approved for Google Adsense
In this step, Google Ads will ask you to give them your valid phone number for verification code. You can choose on how you want to receive it. Via voice call or via text message. I my case, I chose the latter.
Here's how it looks like :
After you choose how you'd like to get your verification, Google Ads will send it to you right away. You will then enter it at the bottom, that says, "Get Verification Code". (Please refer to the image above)
Step Four : Receiving Your Adsense Code
A little personal story : So, when I was in this page and saw the "code" that I have to insert in my WordPress site, I kind of freak out! Because I thought I was already accepted!! 
I was like… 
"What? I'm approved already?" 
"Am I this lucky? Other people take weeks or even months to be approved! And me? Already??"
"You gotta be kidding me!!"
Of course! I was not approved yet! Silly me!
Let me show you how it looks like then, I'll explain more afterwards.
As you can see, confusion is written all over my face!
The image above is what exactly will comes next after inserting in the verification code Google Ads has sent you. And this was difficult for me because it has "codes", I don't like codes!
Since, html codes are my weakness, I clicked "Get help with adding Adsense code". And it brought me to Adsense Help page.
Where it asked me to install a plugin called, Site Kit.
Here's "How To Set Up SIte Kit Plugin for Google Adsense"
Step Five : Connect your site to Adsense through Site Kit plugin
I created a seperate post on how you can install Site Kit plugin, and how to use it to connect your site to Adsense. I didn't include it here because this post will be way too long and might cause confusion to others.
You will be prompted on what to do next so, all you have to do is to follow. But to give you an overview, here's what's gonna happen after intalling Site Kit plugin :
You need to connect Adsense to your site first through SIte Kit plugin.
You will then be ask to allow Site Kit to access your account.
And it is recommended to let Site Kit place Adsense code on your site to get to get your site approved.
Check my post
Step Six : Request for Review and Wait
So after you have followed all the instructions and have added your Site to your Adsense account, (please check this post for full instructions)  you will then be prompted to put in your URL and then request for review, as seen on the image below.
After clicking the "Request Review" button, the next page you'll see is this :
Now, this is the final step. You can either set the ads up on your blog right away by clicking "set up ads" at the bottom until your approval. Or you can wait for your approval first then set up the ads.
I chose the latter. But it's the same thing.
PIN ME!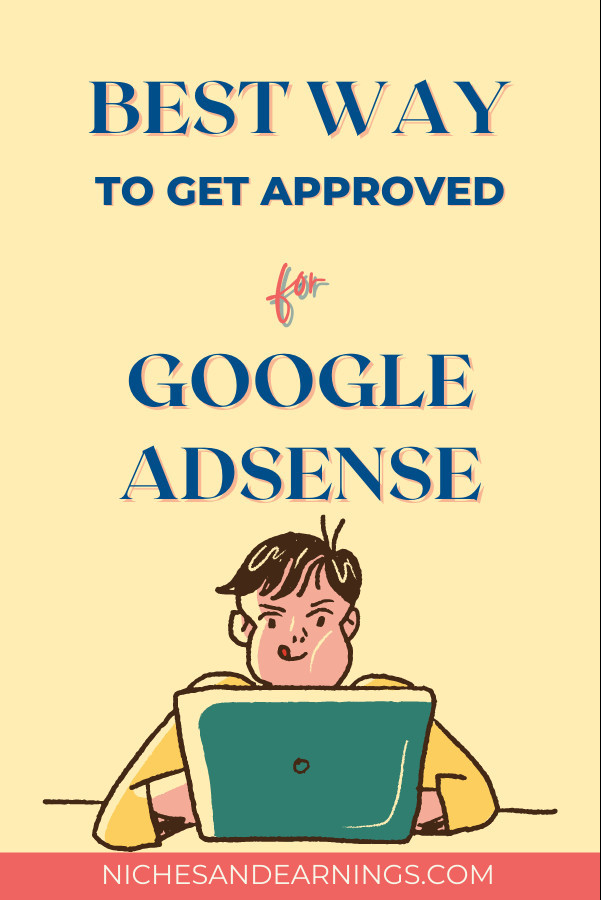 Recap
I always do "recap" portion on every blog post for those of you who skimmed and just glance, ouch!
Anyway, this is the recap :
The Best Way to Get Approved for Google Adsense
The website is rich with contents that adheres to Google Adesense policies.
The website had not been used for Google Adsense approval previously.
Make sure that your contents / posts give value.
You should all the important pages needed : About Me, Privacy Policy, Disclosure 
Make sure that your domain is a couple of months old. But I think the older the better.
Make sure that your website receives at least 100 unique visitors per day. 
You have to have a Google account (gmail) to use with Adsense.
You're allowed to have only one personal Adsense account. Sadly, you can not create a new one you got suspended.
You should be at least 18 years old.
You should use Google Site Kit Plugin to connect your site to Adsense and eventually let Google Site Kit pluginplace the Adsense codes on your site for you.
Steps on How to Apply for Google Adsense
 Apply to Google Adsense Program
 Provide Google Your Information
 Verify your Phone Number
 Receiving your Adsense Code
 Connect your Site to Adsense Through Site Kit Plugin
 Request for Review and Wait
Wrapping Up
I hope this post, "The Best Way to Get Approved for Google Adsense" will serve as a guide on applying for Adsense. I did my best on putting everything based on what I have experienced when I applied for it myself.
Make sure your website meets Google Adsense criteria before applying to ensure your approval.
Google Adsense, is just one of the many ways on monetizing your blog. And believe me there are tons of way on how you can make money from your blog.
So, just in case you didn't get approved– It's not the end of the world!
See you on my next post!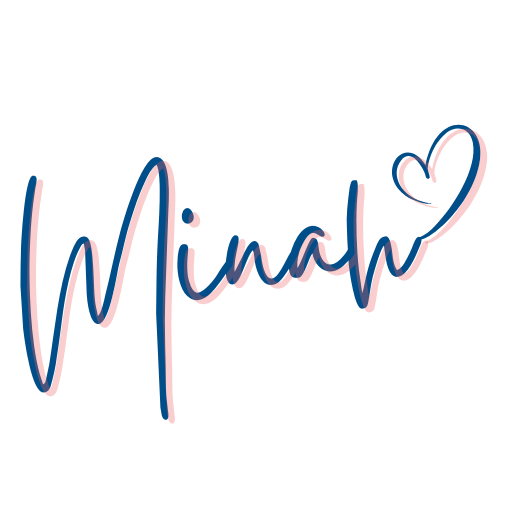 Don't forget to share! Ahring buttons are here :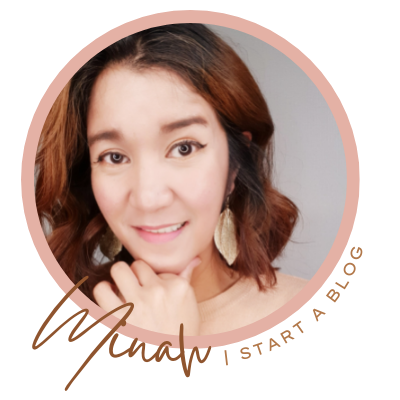 Hi there! This is Minah, the blogger behind of  Niches and Earnings | Start A Blog.
I created this website to be a place where you can get information on how you can start your blog. Also tips on blogging, how to use social media for your blog and make money in the cofort of your home.
Let's connect on social media too!