Everybody in this generation knows what a website is, perhaps you too have you're own. Before, only big companies has it, but now it seems that almost everybody has a website whether you're a celebrity or just another ordinary human being.
Probably the reason why it is so common today is the fact that, these days if we have some queries or interested in something we go to our trusted search engine whether its Bing, Yahoo or Google and find our answers to a blog or a website, whether it's about dogs, fitness, plants, hobbies and even how to make money online or about affiliate marketing for that matter etc.
And in this generation, building or creating a website is also a way of earning you're side income. If, done right.
I broke down this post into 4 sub-topics and made it simple to be understood by anyone specially a beginner.
Let's begin, shall we?
What is a NICHE?
First of all before we get into the main topic. Let's talk about the word NICHE.
What is a niche, actually?
If you search the web, for the meaning of niche, it will give you different meanings.
In dictionary.com, Niche was defined as : – a place or position suitable or appropriate for a person or thing ex. to find one's niche in the business world – a distinct segment of a market
And other people who called themselves as "gurus", define or describe Niche as "something that you are passionate about or things that you love doing, things that you enjoy".
But from the training through the platform that I am using, I learned that Niche is simply a group of people who are interested in something specific.
 GROUP OF PEOPLE
Like what I mentioned earlier on the introduction of this post, everybody is searching the web on different topics, it can be about dogs, fitness, plants, how to make money online, affiliate marketing etc. So those are example of niches.
The different kinds of Niches
With that being said, Niches are almost everything and everywhere. Simply because it is something that people are always looking for an answer and the three major or popular amongst affiliate marketers are these three : HEALTH, WEALTH & DATING.
But it can be anything like as follows :
Bicycle
Gardening
Cooking
Baking
How to sing
Playing instrument
Basketball or any sports
Scrapbooking
Gadgets
Technology
Make up
Kids
Motherhood
Photography
and many more
See? Niche is almost everything that people are looking for.
What really is a Niche Website?
Alright… so, do you start to get the picture?
Now that you understand what is Niche, as an affiliate marketer or not, you have to narrow down you're chosen niche, it has to be specific otherwise you won't be able to talk to you're audience efficiently. This is where the Niche Website comes in.
Therefore, Niche Website is the place where you put all those informations about you're chosen niche.
So for that matter a Niche Website is a site or a blog that aims its attention to a particular "narrowed down" group of people, ( I will explain it later ), that shares a common specific interest.
To give you an example, let's take COOKING as our niche– Cooking is a very broad topic, like what I said if you're topic is broad it will be difficult to reach and talk to you're audience effectively, so you have to narrow it down, let's say… Cooking that focuses on those people who are vegetarian, so you're website should contain vegetarian recipes (e.g using tofu as an alternative for burger patty etc). Well then of course you can have any topic you want as long as it is relevant to you're niche.
As a niche website / blogger, you have to make sure you provide you're readers solutions or answers to their problems through writing helpful, informative, quality content. In addition, it has to be well-organized and interesting by using appropriate and relevant images or videos.
That is why you must choose a niche that you are passionate about or things you enjoy because you will be writing posts, lots of posts about and around that niche.

Examples of Niche Websites
I think this post will not be complete if I'm not going to provide examples of Niche Websites.
I am going to use the given niches above and narrow it down for you. Thus, if you are planning to build you're own website, you can choose base from these examples :
BICYCLE
How to be like an Olympic medalist cyclist. [ You can talk about good workouts, gear, equipment, techniques etc ]
GARDENING
How to grow a specific flower / plant / vegetable etc. [ You can talk about organic fertilizer, best soil for it, etc ]
BASKETBALL
Basketball skills [ My mentor used this as an example on his training, he talked about on Improving Shooting Skills ]
MOTHERHOOD
Being a mom [ You can talk anything about pregnancy until the giving birth to the baby etc ]
GADGETS
Cellphones [ You can do review, comparison etc ]
PLAYING INSTRUMENT
Ukulele [ You can talk about how to play, tips and tricks, provide easy chords to follow and so on… ]
MAKE UP
Make up for women in their 50's [ you can make a make up product review, talk about what shades that fit to every skin color, the latest trends. And the list can go on.]
PHOTOGRAPHY
Pictures for Instagram [ You can teach how to's, filter, camera, correct pose etc ]
So probably I don't to go further, for sure you already understand what it is that I'm trying to point out.
Conclusion
I'm just going to make a recap here, just in case you didn't spend time reading this post from the top till this point, (which I hope that you did)…
So a Niche is simply a group of people searching or looking for the same stuff.
In order for you to communicate efficiently with you're audience you have to narrow down you're niche.
And YOU as an affiliate marketer or not, needs a NICHE WEBSITE where you write you're helpful, well-organized, interesting and quality content blogs focusing on the "narrowed down" group of people who are looking for a common specific niche.
Remember this, the more you put effort on giving you're readers a better quality content, the more chance in winning you're audience's hearts and trust therefore you're giving you're site a great opportunity to get a high ranking at Google.
I hope I have provided you enough information and answered : "What is a Niche Website?"
If you are planning to build you're own now or maybe in the future, bear in mind that you should talk about the things that you enjoy talking about, so it won't give you the feeling that you have to do it? or you need to do it? like it's a "WORK".  And lastly, it takes a lot of time, effort and work specially if you are just starting.
There you have it! I made it concise and simple as much as I possible. Because, I am a reader myself. I prefer to read posts where I can relate and understand easily.
I want to hear from you
I just couldn't end this without asking you about you're thoughts? or questions?
Maybe if you have something to add or simply you found something that needs correction, please feel free to leave it in the comment and I'll be happy to reach out to you.
One more thing… If you want to thank me… you can share this post with you're friends or to you're social networks!
REMEMBER : Sharing is caring!
Thanks! And I'll see you on my next post!
Wishing success for everyone!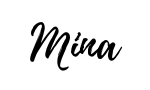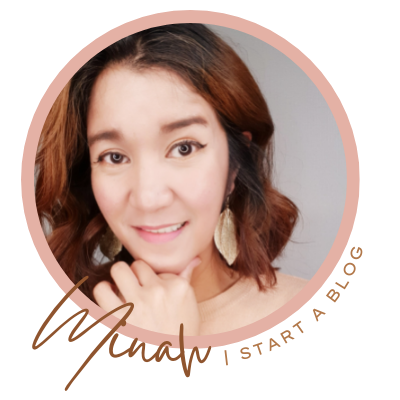 Hi there! This is Minah, the blogger behind of  Niches and Earnings | Start A Blog.
I created this website to be a place where you can get information on how you can start your blog. Also tips on blogging, how to use social media for your blog and make money in the cofort of your home.
Let's connect on social media too!