Building your own Niche Website and learning the process of it can be a little bit intimidating specially if you're a beginner. From choosing your niche, choosing what platform you're going to use, and writing articles down to getting traffic for your site. Just thinking of it makes you want to back out.
It is definitely hard to do yet Niche Websites are booming like a mushroom around the internet! That's why you want to try it out, right?
Luckily there are a lot of tutorials available in the internet that you can follow. And I would like to share to you mine.
The main reason behind building a Niche Website or Niche site, is to laser target a specific niche and become the number one source for it.

Step #1 WHAT IS A NICHE WEBSITE?
What is Niche? and What is a Niche Website?
I discussed these 2 here in my previous post. But for the purpose of this post, I am going to mention it again.
So, a Niche is simply a group of people that has the same common specific stuff or a segment of a market, other words : "Audience"
A Niche Website is simply just a WEBSITE that talks about specific topic. This is a place where you write or put all your gathered information regarding your chosen niche
And the main goal of building a Niche Website is to laser target a specific niche, be good at it. And become the #1 go-to resource for that industry.
Step #2 CHOOSING YOUR NICHE, CORRECTLY
As I have mentioned before, your Niche should be something you are passionate about or things that you like to do. Because, it is what your site is going to be about.
Brainstorm broad niches ideas
You have to make a list. Don't be too hard on yourself about this. Don't over think. Just write down things you love to do, you're interested in, perhaps talent– if you have one. Just make a list.
The next thing you're going to do is :
First let me tell you one thing. This part was difficult for me at beginning, because I am interested in so many things and also there is a part of me that is "greedy"– What I mean is, if I am going to cover different topics, then I'll get traffic fast! right? you know? why not build a site that targets everything? and if I am going to focus on one niche, I'm afraid I will be lack of ideas on writing a posts later on.
How many of you have that kind of "thinking"? I am sure I am not the only one but maybe only few will be honest to admit it.
But after doing some research and learning from my training, I found out that, that mindset is a NO NO!
Why? because, being a Solo Entrepreneur, covering different kinds of niches/topic in a single Niche Website, means that I have to do a MASSIVE AMOUNT OF CONTENT around each and every topic! Creating a great content takes a lot of time and work.
As a result, I am just gonna end up building something that provides no value for any of my topics.
So, If you have that kind of mindset– clear it out, we are solo entrepreneurs.
And remember, the main goal of building a Niche Website is to laser target a specific niche, be good at it. And become the #1 go-to resource for that industry.
Now, if everything is clear… narrow down your list. Here are some guidelines or criteria for you to narrow down your list easily:
Subject that you are knowledgeable about.
Interested to become knowledgeable about.
People are searching for that topic / niche. You can use Google Ads Keyword Planner for this.
But for me I'm using different tool.
In the example above, I use the keyword "diet coffee" and these are the result. It showed me other keywords, its Average number of searchers per month, the number of visits that I would get in case I achieve the first page of google, QSR which is for me the most important– it shows how many websites that are competing in the same keyword and the SEO that gives me a score based on traffic and competition, the higher the score the better.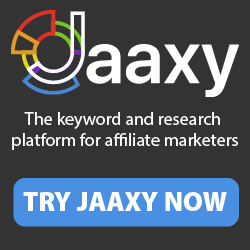 This tool are provided to me with the training that I am using. Click here if you want to know what it is.
Research if there are different kinds of products that you can review and discuss with your audience.
Try to search for affiliate programs around that niche that offers good commission.
Read other blog of the same Niche Website and see if people really making money from it.
Continue to narrow it down, until you end up into one.
Step #3 BUYING YOUR DOMAIN AND HOSTING
Content goes here. Now that you have already your target niche, It's time to build your niche website. For me, this part was tough and exciting at the same time. And you will know why as you read on.
NAMING AND BUYING YOUR OWN DOMAIN
This is the exciting part, for me, because — this is the part where YOU ARE GOING TO BRAND YOURSELF!
And thinking for a name for my website was tough! Maybe I over thought of it– because it is something that YOU CAN NOT CHANGE so you have to be careful. There will be times that the name that you like is already taken.
There are Name Generators out there like namemesh.com that can help you decide for your site's name. It is completely free and it makes a name combination, which I think "brand worthy".
Let me show an example.
In the image above I use coffee as my niche, I know it's broad but I'm just using it as an example. You can that there are different categories to choose from : COMMON, SIMILAR, NEW, SEO, SHORT, FUN EXTRA, and MIX.
Under MIX, there are combination names which I found interesting.
In choosing your domain I recommend getting a .com because it will make your website look solid and trust worthy. But then you can still go to other TLD's just avoid those strange ones.
Once you decided your name, your next step is buying your domain and hosting it.
You can buy your domains to NameCheap or GoDaddy. These are two leading ones when search it in Google, prices may vary so you just have to go there and check it out.

HOSTING & PLATFORM
Hosting is important in building niche website, you can think of it as a piece of land on the internet where your site will be sitting. If you don't have a hosting space, then you can't have your own site as well.
Luckily for us, these days there are lots of hosting providers to choose from and they're affordable. To name some there are HostGator, even GoDaddy does it too, and BlueHost. The latter seems to rank first among the hosting provider because of the quality, service and the price.
Now you have to choose the platform. While most of the people on the internet seems to be using WORDPRESS, including myself, there are others out there for you to choose from depending on the style or kind of website that you are building.
For WordPress, after installing it, you have to choose a theme. A theme is like a pre-designed for your website. Which is pretty handy specially if you're not techy like me, you won't need to hire a web designer to do that for you. You can customize your theme in just one click, how cool is that?
Since this is your first website, I would suggest not to buy a theme right away, besides WordPress has tons of free themes that is decent and works pretty well. As you build your niche website by writing articles you have a better idea on how you want your site to look like, then that's the time you may invest on a theme.
Step #4 BUILDING YOUR NICHE WEBSITE THROUGH KEYWORD RICH CONTENT
Content goes here. As a beginner, writing content, that is keyword rich, high quality content will seem to be the hardest and time-consuming. Well… yeah you're right. But when you get the hang of it will be easy for you as well.
You have to remember that you must create :
Content that is useful and helpful to your readers
You can start by writing 2 – 3 in depth articles about your niche. It can be a tutorial, "How-to" articles that has a minimum of 1000 words. And you can write articles reviewing at least 3 -5 products that are popular in your niche. This article will serve as your site's foundation, and if done correctly, will attract traffic to your site.
And you can make a collection of smaller articles to build credibility and to show Google that your Niche Website is active.
Content that will hep you to rank higher in search engines whether its Google, Bing or Yahoo.
In creating articles, you have to make sure that it is keyword rich so you'll have a better chance to rank higher. You have to put your target keywords in your post, but don't just put it for the sake of putting it. You have to be natural. Perhaps you can include your keywords within the body of your article 3 or 4 times depending on the length of your article, and you can include your target keyword in the title itself.
But please be reminded that whatever you write, QUALITY IS MORE IMPORTANT THAN QUANTITY.
I would like to add that it will be helpful if you schedule your posting. Since you are just building your niche website, it will be helpful to post at least twice a week.
Step #5 GETTING TRAFFIC
Content goes here. This is the most difficult part – getting people to your website!
There are many ways to get traffic to your new site it can be paid or organic. And I'm telling you that it won't happen instantly! For this post let's focus on organic traffic.
Make a list of your friends and colleagues and let them know about you site. (I read this from another site, not a bad idea)
Set up social media for your site : Facebook, Instagram, Pinterest, Twitter, and may be YouTube as well.
But do not let these social media hinder or block you from creating good quality content.
Quora – posting answers that is related to your niche and posting your link might help as well.

Okay… I think you've got all the main things that you need to know in Building Your Niche Website. But please be informed that there are other stuff that you need to do as well, like installing plugins after you choose your theme. What I did is just give you the simple and general steps.
I will be creating another post about this that will include in-depth details and also how to monetize your site.
So again… I know it's a lot of reading but I hope you find value on this post.
If you have any questions, want to add something or you want to make any corrections, please feel free to post a comment and I will be glad to reach to you.
Feel free to share this too! I'll see you on my next post.
Wishing you all success,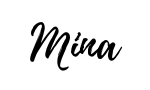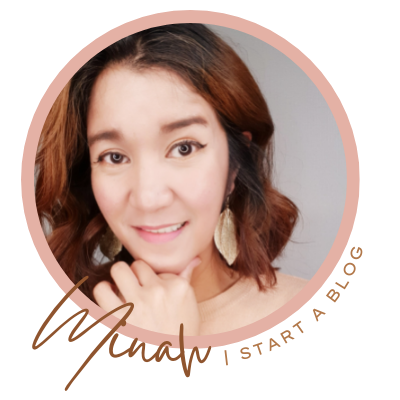 Hi there! This is Minah, the blogger behind of  Niches and Earnings | Start A Blog.
I created this website to be a place where you can get information on how you can start your blog. Also tips on blogging, how to use social media for your blog and make money in the cofort of your home.
Let's connect on social media too!