You want to build your own website but no idea how to start. You, not being a tech savvy, or being a newbie holds you back from doing it. And we can not ignore that the "cost" of building a website concerns you as well.
But, worry no more! You are in the right place. I will show you that building your own website is not that difficult as you think. In fact, you can have your website up and running in just 4 EASY and SIMPLE SIMPLE STEPS! FOR FREE!!
So, for whatever reason you have on why do you want to have your website, I'm telling you that it is possible to build your own for FREE! Newbie or not. It's like building a website from scratch.
Stay with me alright?
But, let me just quickly point out the importance of having your own website before I proceed.
Importance of Building Your OWN Website
There are several things to show you the importance of having a website, whether it's for your offline / online business or for just showing of your hobbies. I'll just name a few :
Reachability and Accesibility
We are living in a digital word now, that gave us the opportunity to reach for our customers/audience, whenever or wherever they are. Having your website is like telling every person in the world about your business.
You reach your audience/customers, and they can also reach you too. Imagine that your store is open  24 hours a day, 7 days a week, 365 days a year. With that being said, through your website, you are building a great communication with you and your customers.
Showcase What You Offer
Having your own website, means you have the ability to showcase what you have to offer, whether its physical or digital products, and your services as well.
You can show it to your potential customers by creating content. Either in a form of blogs or videos and even through a podcast. So you make sure that your product is well presented and relevant to make a good impression to your audience.
Who could be your potential customers in a long run. You should hooked them up to your content to ensure that they will do business with you and not with your competitor.
---
For newbies, need help how make your blog look like a pro? Here's the post that can help you!
---
Credibility
In today's digital world, more and more people are using the internet to search for their needs, to search for solutions to their problems.
You have questions? Where do you go? ———> GOOGLE. We Google everything these days!
If your business online/offline has a website and found by your potential customers, they are more likely to trust you or your company.
It's in the website where people look around, browsing images if available, reading reviews, in case of blogs– reading other pople comments, your contact number, where and how they can reach you.
Those are the things in which your customers base if you are reliable, if they can trust you
Put yourself into your customers' shoes for a second and answer this question: Would you trust a company or a business that doesn't have a telephone number or physical address?
NO! A big fat no. I won't either.  And the same can be said for not having a website.
I myself, check a website first before I engage in any company.
---
Here's related posts that you may want to read :
How To Build A Niche Website – A Beginner Friendly Guide
What You Should Know About Wealthy Affiliate : An Honest Review
---
Now that you know a few of the important facts of having a website (and why you should have one), let's proceed on How To Build Your Own Website In 4 Easy Steps
Like what I said, your website serves as your storefront, like an actual window display of a shop. Where people or your audience can see what you have showcased for them, they able to see what you offer as they pass by, and it can be a product of your own (digital or services) or it can be from someone that you are promoting as an affiliate.
Because of that, you may want to build your website and to make sure that your audience/readers get the best experience when they visit your site without you having the need to pay for an expensive web designer.
Building your own website can be pretty daunting to many especially to those newbies out there. Some of you might think that you need to be tech-savvy in order for you to create one. I know that for sure, because, I felt the same. But, here I am– you're actually at my site, right? 😊
Another thing that most of you think is that, if it's FREE website— then it'll be a low quality.
Why? Because, it is the stigma of the word "FREE" you picture it as a cheap and poor-quality website that won't get you any traffic at all.
But, I discovered a solution for that. And that's why I'm here to show that you can build your own website for free in 4 easy and simple steps.
In this blog post, I'm going to show you how to build your website for free in 4 easy steps using the things that I learned from the best online training platform: Wealthy Affiliate. Rest assured that if you follow these steps you will have your own professional website up and running in less than a minute.
FIRST OFF, THE PLATFORM
Choosing the platform to build your website with is crucial. You can think of it as looking for a land/lot to build your own house. You want to build your "home" in a place that is accessible to hospital, school, transportation, supermarkets and stuff. You don't want to build your house in a cave or on top of the mountain, right?
That is why, choosing your virtual land is very important.
There are many website platforms / builders where you can build your own website. Like Wix or Squarespace, which is to be honest, I planned to create my website at first.
But, I learned that you'll be needing a few important things for your site to work well, such as : Site Speed, Security [Spam Blocker + Site SSL]. And I am new to this, I have no idea how and where to get or to be able to have it on my website.
Surely, I can learn– dig, reasearch, watch for tutorials. Which means, it'll take me a looong time to finally build my site apart from it will probably cost me lot of money.
But in Wealthy Affiliate they handle everything. You have technical problem? Their tech support is 24/7 and gets back to you asap.
Beside, nothing beats the features and security when you build your website through SiteRubix of Wealthy Affiliate.
What is SiteRubix? You ask.
SiteRubix is a web hosting platform created by the same people who created Wealthy Affiliate. SiteRubix is specialized in providing a secure, robust and FAST platform for you to run your website.
HOW TO BUILD YOUR OWN WEBSITE FOR FREE IN 4 EASY STEPS
Okay, I'm excited! Let's build your own website in 4 easy steps around whatever niche you are in. Wealthy Affiliate already did the technical work so building your own website couldn't be easier, as I said you'll have your website up and running in 30 seconds!
The 4 Steps are :
1. Figuring out what kind of website do you want.
In this first step, you have to choose whether you're going to build your site for free or your with your OWN domain. As a starter members / free members you can build and host up to 2 websites for FREE. And Premium members can build and host 25 free websites and 25 sites on your own domains with a total of 50 websites!
2. Choosing a domain name for your website.
This is the part where you decide on how you want to name your website. This is going to be your brand from now and the day forward.
You have to think of a name that correlates with your chosen niche. Or if you prefer to have a personal brand, you may use your name as well.
I'll set my site as an example. My website is about finding a niche and make some earnings from it, so I called it NichesAndEarnings.com
I struggled with this one, honestly. Don't be like me! Don't over think of it! Do not spend days on thinking for the perfect name. Anyway, it's the content you create that will help you rank and drive traffic.
If possible, using .com will give you authority and it can make your site more trust worthy.
3. Title for your website.
This should match your domain name. But this should be with proper spacing, unlike your domain name. You can change this anytime so (although you probably would stick to it), don't spend too much time on this one.
4. Choosing your design.
The last step, choosing your design or theme for your website.
It will be like choosing your outfit on how you would like to present your brand to the world.
Wealthy Affiliate builds websites using WordPress Themes, which we all know, the widely used platform on the internet. As a free member, you will have access to 12, highly-picked quality designs. Plus, you make sure that it is responsive, mobile friendly and delivers a great experience to your audience.
As a premium member, you will have access to over 2,464 designs to choose from! Again, don't spend so much time on this one, you can change it easily if you need to down the road.
All right! that's the last step and you're done! You probably have a running website that is ready to be customized and be filled with your amazing content!
CLAIM YOUR 2 FREE WEBSITE HERE!! NO CREDIT CARD NEEDED!!
Summary
To sum it up, if you are truly serious and want to know how you can build your own website for free or not, the most important factor to consider first is… Where you are going to build it, what platform that you are going to use.
If you are new to building a website, or you categorize yourself as non-tech savvy, then, don't you think it will be much better to settle on a platform that has been in the business for a long time? a platform that has been proven to work effectively?
Please be reminded that your website is the main foundation of any online business you may want to get into. Therefore, it is only reasonable to build it on the right platform, the best platform to build your website to ensure your success.
And Wealthy Affiliate can help you to achieve it.
Wealthy Affiliate provides you easy to follow training made by experts who have been successful in the business. Wealthy Affiliate has been around since 2005. If that doesn't appear to be stable and sturdy for you to trust, then, I'm out of answer.
Plus, you'll get 100% full support of a huge community, so there's no way you'll get lost. A community with like-minded people with same goal as you, and always willing to help. Which gives you advancement in the competition.
If you wish to know more about Wealthy Affiliate read my full review here. Or you can begin Creating Your Free Starting Account. I can't wait to see you inside!
Your Thoughts
How about you? Do you have a better idea on how to build your own website for free? Do you already have your own website? Where did you build it? Do you think I missed some information that you would like to add? If so, let's talk about it in the comments below.
I would like to hear your experiences when you created your own website too. Is it also for free? In what niche?
Thanks and wishing you success!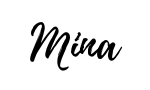 CHECK OUT THESE RELATED POSTS