The year 2019 is just around the corner. Many of us are starting to set new goals for the new year. And one of which is setting a goal on changing our lives. It might be in health, personal or wealth.
But I'd like to talk about WEALTH! How are we going to finally escape the rat race.
It's 2019… I consider it as the best time to start an online business. Why? Because…
As the year passes the opportunity and ways to earn money online is rapidly increasing.
Minimal startup cost.
Building a website gets easier that even a zero experience can do.
Information and ideas to guide you are all over the internet nowadays, unlike 5-10 years ago.
Social media these days are getting more and more involve in business aspects.
The increase on internet usability.
But, you have to keep in mind that the success of online business relies on to you and would definitely take time. You have to put attention on website optimization, search engine optimization (SEO), and content marketing.
I gather some online businesses that you can start in 2019, with a tight budget or not. If you're ready to get started with your own online business, I suggest you keep reading, and you will discover that you can get started with these business opportunities with in as little as 24 hours.

 4 ONLINE BUSINESS YOU CAN START IN 2019
1. AFFILIATE MARKETING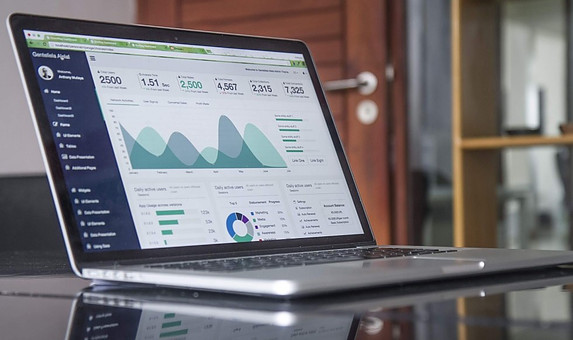 With Affiliate Marketing, you can earn money from selling products that you don't even own! And, Affiliate Marketing is the easiest way to start an online business. It's easy and the start up cost is low that even a beginner can do. The success rate is high too.
---
Related posts you might be interested to :
What is Affiliate Marketing? A Beginners' Guide
---
In an effort to be completely transparent, I want to let you know that I have an affiliate relationship with some of the companies whose products or services I recommend. This means that, at no additional cost to you, I will earn a commission or credit if you decide to buy any of their products or services. Click here for more.
---
Companies will pay you a commission, by sending people to their website who purchase a product or services that they offer. And you can do that by promoting the products or services by making a quality content— it can be creating video on YouTube or using your blog.
GETTING INTO AFFILIATE MARKETING
Starting your Affiliate Marketing Business may sounds difficult and challenging but actually it's not. But I would like you to keep in mind that, it will be helpful for your success if somehow you are following a proven and tested method that teaches you important skills such as :
Building a website.
How write a quality, SEO friendly content.
How to get traffic to your site.
How to use Social Media to get traffic.
How to convert that traffic into sale.
But, you know what? I found an Affiliate Program that will teach you all those skills to be successful in your Affiliate Marketing business. Plus, you will be surrounded by like-minded people who are willing to help you every step of the way.
If you want to know on how you can build your website, read this post :
How to Build a Website for FREE [ In 4 Easy and Simple Steps ]
THE GOOD AND THE BAD OF AFFILIATE MARKETING
Indeed, Affiliate Marketing Business will change your life, if done correctly. And it really gives you the opportunity to make money online, but— please be warned that like any other businesses, Affiliate Marketing has its own pitfall too. I managed to list a few of the Good & the Bad side of it :
THE GOOD
Low Start Up Cost
– There are few online platforms that will let you build your Affiliate Marketing business with small investment. You can have you business up and running for as low a $2 a day, that can potentially earn you a consistent income. Interested to know what it is? Click ——-> here.
Zero Product Cost
– Since you are selling other people's products, Affiliate Marketing doesn't require you to buy the products. As a matter of fact you can join to be an affiliate for free. And if you become a successful affiliate marketer, there will be times that the companies will even contact you to try their product and post a review for them.
Potential Positive Income
– As I mentioned, Affiliate Marketing Business has the potential of giving you the passive income that we are all hoping for.
THE BAD
Requires Lots and Lots of Time
– A lot of beginners who enters Affiliate Marketing World thinks that they'll get their income after a couple of posts or so. NO! It will take at least a month to six months or even longer depending on how you work to get your website off the ground.
Luckily the startup cost is low, so you don't have to worry that you'll be broke while waiting for your business to profit.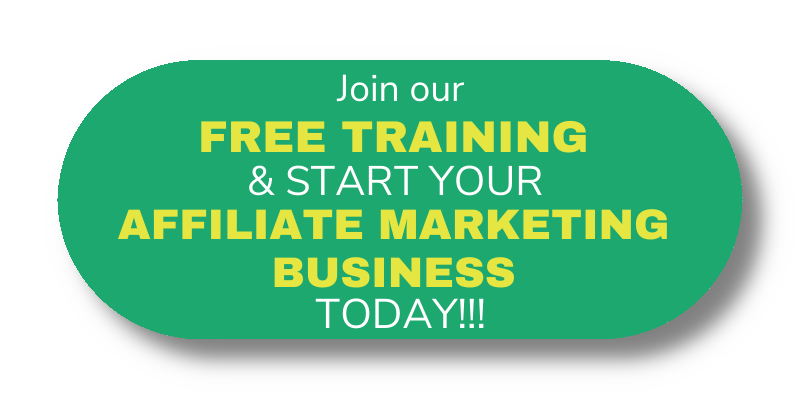 2. START A BLOG AND MONETIZE IT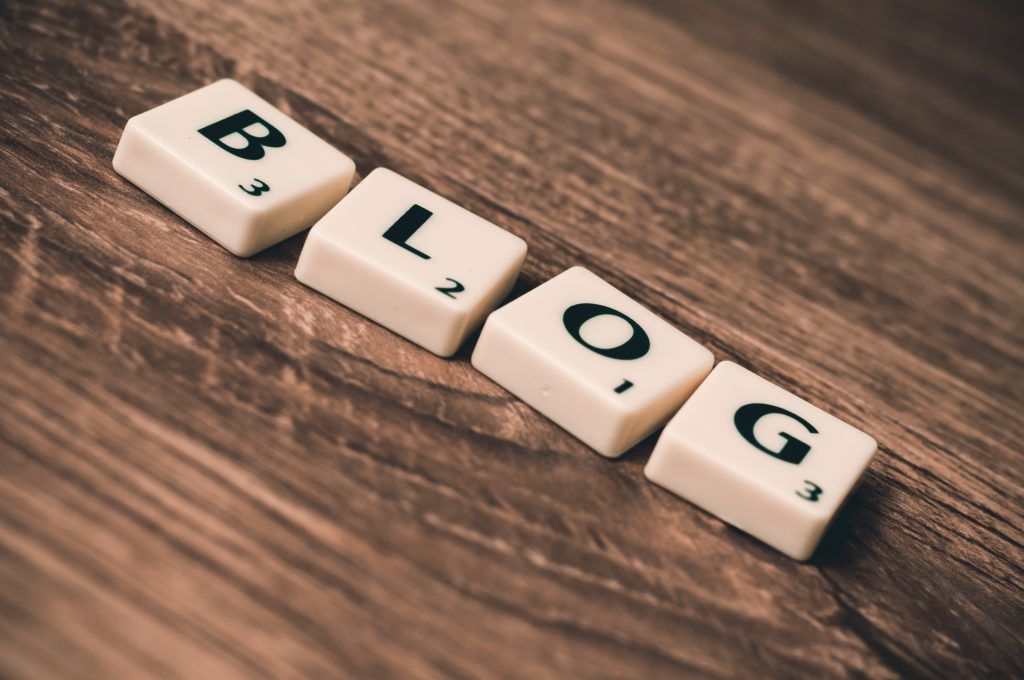 For sure you all know that Blogging is becoming more and more popular these days. Way back, blogging was just used by people who wants to share their day to day activity ( I, myself as an example).
But now, Blogging is also one way and the easiest to start or to build. Plus, blogging is not difficult to make money online in the long run.
It would be easy if you know how to properly monetize it. And because it has a low startup cost too, you can get started with blogging even for free.
Still, you have to keep in mind that it involves a lot of writing quality content, while making sure that it is search engine optimized, and that your article answers a problem. Also, getting traffic is the crucial part, you can't monetize your blog if you don't have an audience.
Few ways to monetize your blog :
Google Adsense
– These are the Ads that you commonly see on a blog post. And if somebody clicks on an ad, you'll get cents that will accumulate over time. How you do it is, you copy and paste the code to your website– and ad will appear on you blog automatically. You don't have to worry that you blog may look "spammy" because Google will show ad that is based or related to your niche.
– But I wouldn't recommend it to total beginners. Don't jump onto using Ads if you don't fully understand how it works, you might lose your money instead of earning it.
Affiliate Marketing
– Like what I have mentioned, you can affiliate marketing in several ways, it can be through a video or a blog content.
Paid Reviews / Banner Ads
– This can only happen if you have already established your website and managed to gather a decent amount of audience. There will be business that will approach or ask you to :
Write a review of their product that they sent you. In return, they will pay you for that review. That's why it's called, Paid review. No worries, you don't need to write just positive things about the product. Or in some cases, a business will ask you to sponsor a specific post in exchange for a backlink for their site.
The Banner Ads are ads that is usually on your side bar. The business will approach you to keep the ad on your site and will often pay you monthly.
THE GOOD & THE BAD OF BLOGGING
Like the other business that I mentioned above, Blogging has its own "dark side".  Most people thinks that blogging is easy, jumping onto it half blindfolded. This part is not to discourage you but to give you heads up on what you are about to do. And being aware of this will help you to succeed even more.
THE GOOD
Starting a Blog Is Easy
– Getting started with blogging these days is way to easy! With templates already provided and plugins that you can install– You can design your website the way it fits you. To be honest you can have your blog up and running in just minutes!
Also, if you love writing, then… Blogging will be easy as 1,2,3!
You Can Establish Authority
– When you blog, you educate your readers by sharing information and knowledge about the niche you are into. You showcase your talent and with consistency, your blog builds your readers' trust.
Resulting to your blog being recognized as an authority in your niche.
So, in writing a blog post it is essential to create a quality, unique and authoritative content consistently, to achieve higher ranking in search engines. A good blog attracts new readers, who then may become your loyal readers and eventually become your customers as well.
Location & Time Flexibility
– This is the top reason why almost everyone wants to blog. Since laptop and location with wifi access (and maybe coffee) are all you need to blog— It's almost possible to work anywhere!
THE BAD
Requires Significant Amount of Time
– Okay, with this part I might confuse you. Although, I said that blogging is easy, you have to know that Blogging requires a significant time upfront.
Writing a blog post is not that easy as you thought especially if you're not a born writer. There are things that you need to consider first everytime you create a post particularly when you're trying to monetize your site.
So, it is very important that you follow a method that teaches you about SEO, using proper keywords and technique on how you can get traffic to your blog. And you should expect to do a lot of research to write a single post to give your readers precise information.
It Is Not A Get-Rich-Quick Scheme
– Every business requires time to grow. You are building your business through blog content… So expect that you will not get the success you are dreaming for, after writing a couple of blog posts. That is not the case. Blogging takes serious commitment in your part.
CHECK OUT MY OTHER RELATED POSTS
3. DROP SHIPPING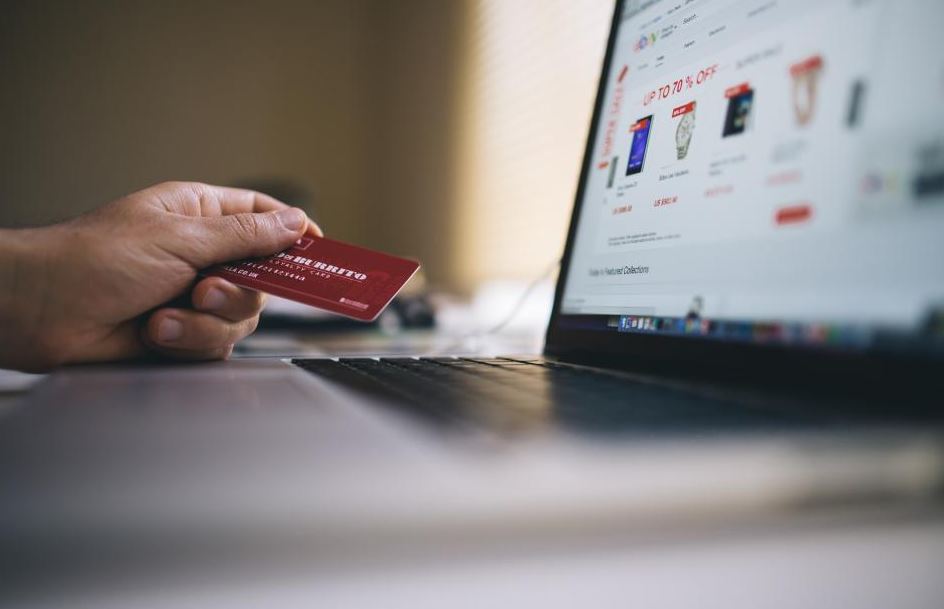 You all probably purchased a product from an online store like Amazon at some point of your lives.
With more and more people using the internet, it opens a door for you to start your own on Internet that sold products like larger online retailers and the thing is you only pay the product you're selling after it has been sold. So this is what eCommerce drop shipping online store is all about.
THE GOOD & THE BAD OF DROP SHIPPING
Although Drop shipping sounds easy to do, aside from the fact that you can start it for free, like for example in Shopify, that offers 30-day trial, it's essential that you learn few skills a few skills before jumping onto drop shipping business.
It is necessary that at least you have an experience or knowledge on :
How to build an ecommerce site / store.
How to get traffic
Choosing or determining the right products.
Social Media Marketing. Social media will be the great tool to market your product.
Again, I would say that drop shipping online business is not for those one who are just starting out. It requires skills and enough knowledge of the business before, you could actually do it.
THE GOOD
Low Startup Cost
– Probably the biggest advantage of drop shipping is that, you can build your ecommerce store without having a large inventory of products or handle any delivery to your customers. We all know how expensive it is to have and maintain a warehouse, in that case, it eliminates the financial cost and risk of storing products that might not sell.
Low Overhead Cost
– Since drop shipping can be done or operate from your home office, like many other successful online drop shipping business owners do, you don't have to deal with purchasing inventory or managing a warehouse. Therefore, your overhead expenses are quite low.
Flexible Location
– You can run your drop shipping online business anywhere with just a laptop and an internet connection.
Works Globally
– Since your business is online, you have the opportunity to attract more customers globally which mean having billions of potential customers.
THE BAD
Low Profit Margin
– Since you don't have to manage or store your own inventory and the overhead expense is low and don't worry about the shipment— but, so are the returns.
So it's like your drop shipping partners do all the heavy lifting for you, so should expect that they'll have significant cut of your profit.
Puts Your Money At Risk
– You might think that, this is opposite of what I said earlier. Sure, drop shipping is no need for inventory or warehouse– but, it is so easy to start, that there is a high competition. In order for you to stay above you might spend money on paid advertising to attract customers to your store. If you are not experienced enough, or use the paid advertising the wrong way, you might end up investing thousands of dollars with zero sale.
No Control Over the Product
– Since you don't have the product, you don't deliver it yourself— You're more or less at the mercy of your supplier. Meaning if the supplier happens to make a mistake, like, delivering the product late, damages the item or sending the wrong item– your customer will take it out to you.
Dropshippers / You are the one who still has to deal with your customers directly.
4. OPENING AN ETSY STORE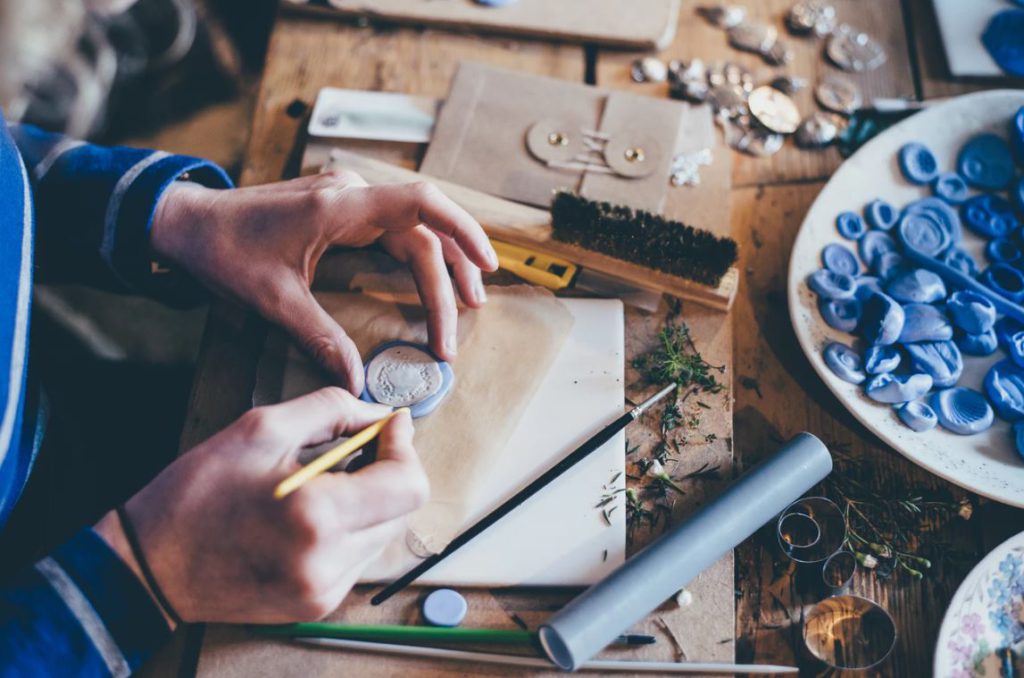 Are you a creative person, who loves diy's, making your own accessories, jewelry or even house decor. Do you crafts or even arts? Do you have skills on designing and making printable stickers?
If you are, you might want to consider selling your creations by opening an online store at Etsy.
Etsy is an online business model with a twist that offers crafters like you to sell your handmade goods or vintage goods from. The cost of running an Etsy store is low compared to many other platforms.
THE GOOD & THE BAD OF RUNNING AN ETSY STORE
Just like all the other business, running an Etsy store can be a great way to earn you income, but as always there some things you should be aware about before getting started.
THE GOOD
Low Atartup Cost
– You can start an Etsy store for almost free although you have to pay $0.20 as a listing fee per product. So it is very reasonable compared to other platforms.
Provides Training & Support
– Aside from joining Etsy for free, it provides you support and training that includes online marketing training course covers the basics of SEO
Built-In Audience
– Many people search first in Etsy before they even go to Google when they want to find a specific product. Which, means it gives you a very large audience to sell to.
THE BAD
Total Market Saturation
– With increasing number of sellers who are joining Etsy, it will be really hard for new shops to get noticed.
Time Consuming
– Opening a store at Etsy will require you a significant time investment, because you need to create your own product to sell.
Difficulties on Finding the Right Product
– Just like eCommerce drop shipping, if you do not know or fully understand how to find a product that sells, then, you're going to struggle running your Etsy store.
FINAL THOUGHTS
As you can see from the lists of online businesses I provided, you should've noticed that, there is no perfect opportunity to start your own online business. I therefore recommend to start out with affiliate marketing first, where you learn and develop the crucial skills you will need in order to have a successful online business.
And those skills are to know your potential customers, getting your traffic and converting them to sales, identifying the right products, and how to properly use SEO that will help your product's promotion.
So, get started on Affiliate Marketing today. This is the right time to make a change in our lives.
I mentioned at the beginning of this post that I discovered the BEST AFFILIATE MARKETING PLATFORM that will train and guide on how to be successful in Affiliate Marketing, right? Click the button below to learn about it. ( Don't worry it's just a blog post ? )

Alright… before I finally end this, I want to hear from you as well. If you would like add something, questions, please feel free to leave on comment below. I will be more than happy to get back to you.
Please note that, I just provided bit of information here, and there will be an in-depth blog posts next time ?.
Wishing you all success!!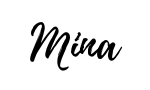 Here's my latest posts :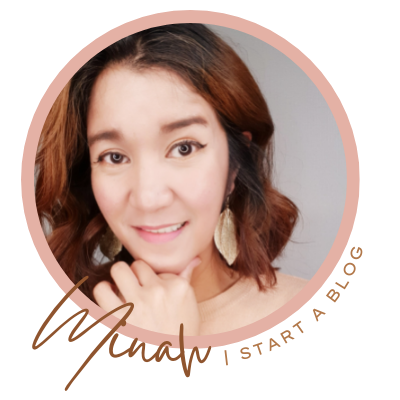 Hi there! This is Minah, the blogger behind of  Niches and Earnings | Start A Blog.
I created this website to be a place where you can get information on how you can start your blog. Also tips on blogging, how to use social media for your blog and make money in the cofort of your home.
Let's connect on social media too!