Before you decide to pick a blog name, here's a quick and easy way to name your blog successfully!
To pick a blog name is like naming your child or maybe your doggo. You wouldn't want to name your them, "FREEDOM", why? Because, just imagine yourself screaming your child's / dog's name in an open park… And you're like "FFRREEEDDOOOMMM"!
Get the picture? I bet people will look at you thinking, you're reenacting Mel Gibson!!
Same goes with naming your blog, there are things to be considered so you can come up with a blog name that you'd love to stick with! And not making the same mistake I did when I first started my blog.
With that being said, this post will tell you QUICK AND EASY WAY TO NAME YOUR BLOG SUCCESSFULLY! And how to pick a blog name that you won't regret later on.
I know that you're busy, so I did my best to create this post quickly and direct to the point.
You can ask me questions later on in the comment below.
An intro to mistake I made
Let me quickly share my experience with you guys when I was on the step of naming my blog. It was fun and exciting but it was a struggle and exhausting for the most part!
It took me almost 2 weeks to come up with a blog name. I had these ideas in my head plus tips that I got from other blogs on how I should name my blog. I really want to be able to pick a blog name that is right for my niche.
And among those tips and advice, one thing that stuck to me is that : MY BLOG NAME SHOULD HAVE KEYWORD/S IN IT. I have the entire list of possible blog names that I eliminate one by one because of unavailability.
Until I finally have the winner!! Yay! Dang! I was so proud of myself, that I gave myself a pat on the back for the good job!
Now I'm thinking that it is indeed a well thought blog name, I'm ready to buy my domain!!
I bought it and stuck with it!
How to Come Up with a Blog Name in Video
Different ways to name your blog
Like what I said on the first part of this post, there are certain number of things must be put into consideration before you can come up and pick a blog name that you won't regret.
Along with it are different ways to name your blog like as follows :
Use your name.
You may also use combination of random names.
Pick the best keyword/s in your niche and use it as your blog name.
Use a blog name generator.
You may use alliteration.
Your favorite quote can be used as well. Just make sure it's short.
Refer to Thesaurus for effective words or alternative words to use as your blog name.
An abbreviation or acronym can work as well.
You may use a different language too as long as it is not difficult to spell.
These are just few ways on how to name your blog. I'm not going to discuss it on this post because I want to focus on QUICK AND EASY WAY TO NAME YOUR BLOG SUCCESSFULLY.
And I think answering the following questions listed below will help you achieve that. Besides the following are the most basic steps on coming up with a blog name before you even go to the different methods mentioned above.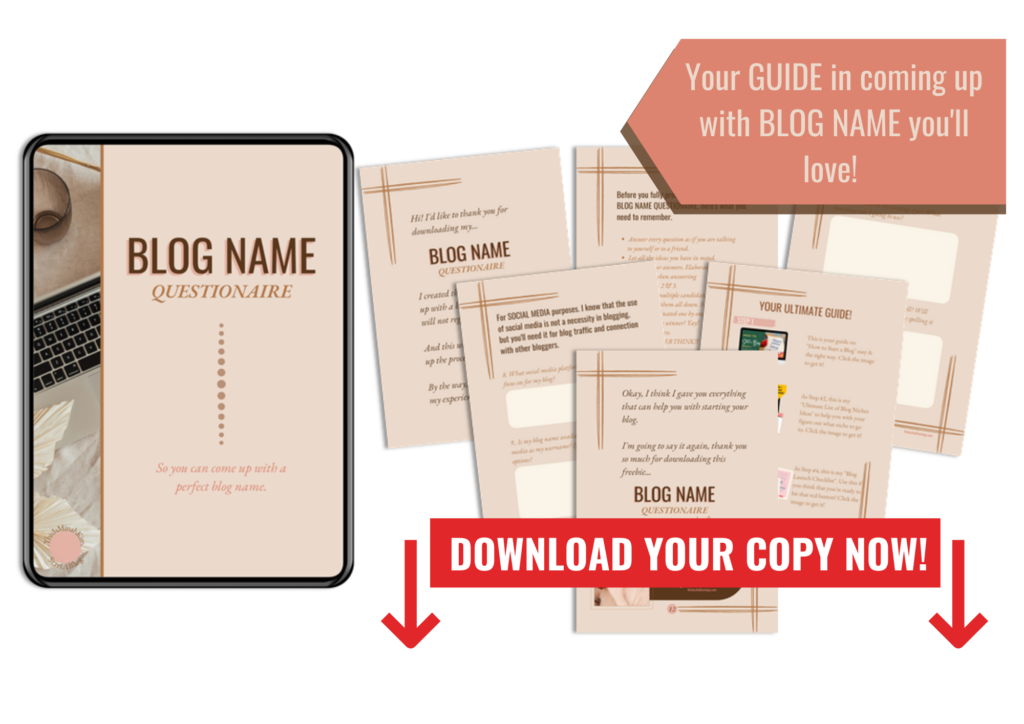 Questions to Ask Yourself to Pick a Blog Successfully
Well, probably the word "mistake" is harsh. Maybe what I'm trying to say is that if I knew the things I know now, then I would've come up with a better blog name. Therefore, I would've been able to pick a right blog name.
That's why you need to ask yourself these questions so you can come up with a good blog name that you will not regret.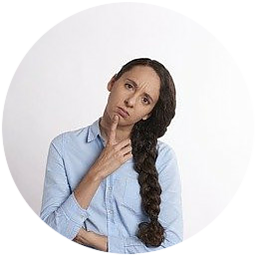 Question #1 – What am I going to blog about? What will be the topic of my blog?
Why do you need to ask this question? Because your blog name reflects your whole blog.
Your audience / visitor will know what they can expect to get from your blog without even clicking or going inside your blog. Or without seeing any images.
The best example that I know of is Pinch of Yum, from the name itself you can already tell that this blog is about food.
The owner used the word, "pinch" like, a "pinch of salt". And there's the word "yum" which means delicious.
---
 HELPFUL POSTS FOR YOU :
---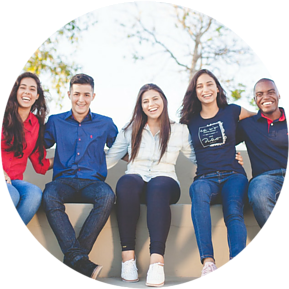 Question #2 – To whom am I writing for? Who am I going to talk to?
Meaning, who is your Target Audience? Because it is crucial to know your target audience right from the beginning.
As you may have noticed, this question is related to the first one.
Let's go ahead and choose the Pinch of Yum again.
So, from the title itself, we gather the following information :
Blog topic : Food
Target audience : People who are looking for recipes.
Another example that I can think of is Start A Mom Blog by Suzi Whitford. I think Suzi did a great job on her blog name! Again, just by looking at the title, we can tell these things about her blog :
Blog topic : Start a blog / Blogging
Target audience : Moms who would like to start a blog!
With that being said, knowing your target audience will help you a lot to pick a perfect blog name. And you too might consider using your target audience in your blog name like what Suzi did!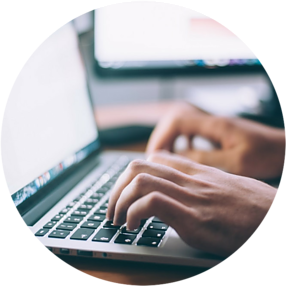 Question#3 – What is going to be my writing style? What tone or voice am I going to use?
Answering this question will help you name your blog the right way because if you know your target audience, then you will be using a voice that will suit that audience. The same thing goes with your blog name.
Here's an example, Dad and Buried blog. I came across it during my research for this post. And did catch my attention.
The blog name itself is quirky enough to tell me that the tone of his blog posts will be like a normal dad talking to a friend or a neighboring dad. Who, talks about fatherhood stuff.
The voice is casual and funny. I suggest you go over his about page to get an idea.
On the other hand, if your blog topic is about health or news, you can not have a quirky blog name and a quirky voice. Let's say your blog topic is Cancer, I bet you won't call your blog as Cancer and Burried, right? It already gives us a bad idea!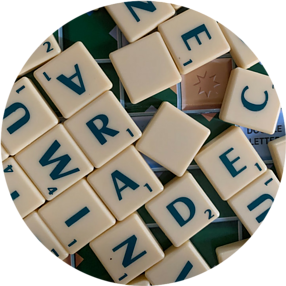 Question #4 – Is my blog name easy to say or spell?
Because sometimes, you might need to say your blog name verbally. You won't notice the ambiguity if your blog name will always be written on paper or typed in.
The confusion on spelling comes when you actually say it.
So, to prevent this from happening, avoid using Homophones! Words that have the same sound but different in meaning and spelling.
In that way, you can pick a blog name without confusing anyone and you won't have to spell it out loud every time.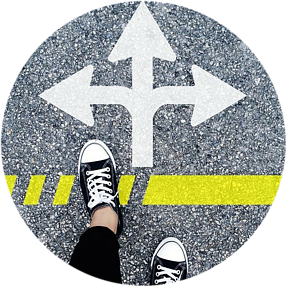 Question #5 – Will my blog name still be relevant in case I change my niche?
The need for sudden change of niche or shifting your niche in blogging is possible and normal. If something like that happens to you, it doesn't mean that you have a problem.
It's just that, as you go on with your blogging journey, you tend to discover that you excel in a particular niche rather than your first chosen niche.
So, to pick a blog name, it is safer to choose the ones that are :
Open-ended
Not too specific but still related to your niche
And I think it's also one of the reasons why most bloggers prefer their names to be their blog names.
---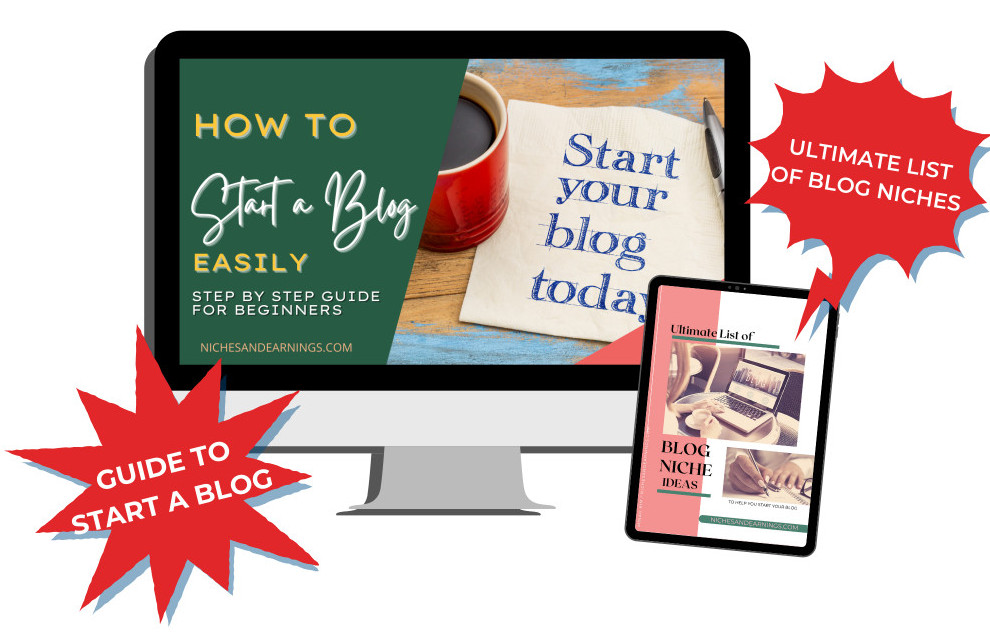 ---
My Experience
When I started my blog and chose my blog name, I didn't even think nor didn't have any idea that one day I will shift to a different niche.
MMO / Make Money Online was my initial niche. The blogs that I was reading at that time influenced me to choose MMO.
So me as a total newbie with no experience or whatsoever, entered the world of MMO niche. It turns out MMO is not for me.
I got stuck. I couldn't continue. I ended up not touching my blog for almost a year.
Obviously, I got two choices :
Shift my niche carrying the same blog name or ;
Start all over again
As you can see, I chose the first one. I realized that my blog name Niches And Earnings is not that too specific. It is an open-ended blog name.
And still related to my niche right now, or maybe that's what I want to think! Lol!
Question #6 – Will my blog name look okay in URL format?
Although checking your chosen blog name in a URL format doesn't seem to look important, yeah, it is!
An awesome and almost perfect blog name can be a disaster once you put the words all together. Because that's how a website address works.
Sad to admit, I missed this part too. When you look at my URL nichesandearnings, you may read as niche sand earnings. That's why every time I need to type it I see to it to capitalize the first letter of each word :
NichesAndEarnings to read it on how I intend to. I'm still lucky though if you compare my blog name on the list below.
Try to check this List of Inappropriate Domain Names to see what I mean. So you won't regret it later. Here's one example :
When you click it, you'll find out that they've changed the site name and domain name. But itscrap.com is still connected to the new domain name.
So, always try to write your potential blog name in an URL format to make sure that it won't look awkward. Try to ask a friend's opinion too because it's easy to get word blind sometimes.
Question #7 – Is my blog name available to use on social media?
Although social media is not a must when you start your blog it can be a good way of getting traffic for your blog.
If you're going to leverage social media, I bet you will for sure! You need to check if your blog name is also available to use as your social media handle.
Because in order for you to be cohesive with your brand, you must use your blog name in all of your social media accounts as well.
Read Question #9 for further explanation.
Additional questions that most people ask on how to pick a name for their blog
Aside from first 7 questions listed above, I found out that therer are still 2 common questions that is being searched. In fact, I asked these questions myself when I was coming up for a blog name.
Question #8 – Should I name my blog after myself?
I remember asking the same question to a fellow blogger when I was thinking what to name my blog and thought it will be niche to build my own personal brand around it in the future. Like "famous" bloggers out there.
Here are some of them :
It's not a bad idea, like I said there are many bloggers who used their names to name their blog. But before you even settle on using your name for your blog, you have to know the pros and cons of naming your blog after yourself.
Pros
Your blog name won't change no matter what unless you want to.
It will be easy to build your personal brand name.
Your readers will be able to connect with you more as a person and not as a business identity.
Hence, you'll be able to build trust with your audience easily.
You don't have to worry even if you shift your niche later on as I mentioned a while ago.
It will save you a lot of time and stress of thinking what you should name your blog.
Cons
It won't be easy if you have a difficult name.

You need to train your readers to remember your name
You have to careful with spelling.
It may not look good in URL format

If your name is generic like e.g Catherine or John Smith, then there's a huge possibility that the blog name is already taken.
You might also want to buy a domain name that represents your misspelled name.
It will be difficult to sell your blog just in case you have a plan to sell it later on.
You're visitor will not what your blog is all about immediately.
There's a tendency that your family, friends, potential and ex employers can easily find your blog.
Question #9 – How long should blog names be?
Well, if you're not planning to compete for the longest URL then, it is safer to stick to 2 to 3 words. The longer the blog name the more difficult to remember and it may lose its catchiness. Plus, it can really look awkward as a domain name.
With regard to number of characters you should use, again, I didn't think of this part when I was naming my blog. So, as to my experience, it will be safe to limit your blog name to at least 15 characters.
Here's why :
The shorter the better.
Easier to remember.
Most social media platforms allows only 15 characters in account names.
Like I said, I didn't think about this part, just imagine the hardships when I was trying to create an IG account for my blog, NichesAndEarnings with a total of 17 characters!
Just for fun. If you're curious about the longest domain name in the world, here it is :
http://theofficialabsolutelongestdomainnameregisteredontheworldwideweb.international/
Final words on I can give on how to pick a blog name you won't regret
Naming your blog is indeed an important part of your blogging but you should not let yourself to get stuck in the process like I did. Don't let this step be considered as your blogging struggles.
Otherwise, you'll be wasting days on naming your blog instead of creating your blog posts and moving forward. Remember, every seconds count!
Just in case, that you find out that you don't really like your blog name, it's not the end of the world! Because :
You can always re brand.
At the end of the day, it will be your content that will matter the most and connect with your audience.
Lastly,
The quick and easy way to pick a blog name succesfully
Ask yourself the questions I provided in this list.
Make your blog name simple, catchy, memorable, and make sense to your niche.
Do not overthink.
Just pick a blog name that will represent you and fit both you and your readers!
If you find this post helpful, please do share!
See you in my next post!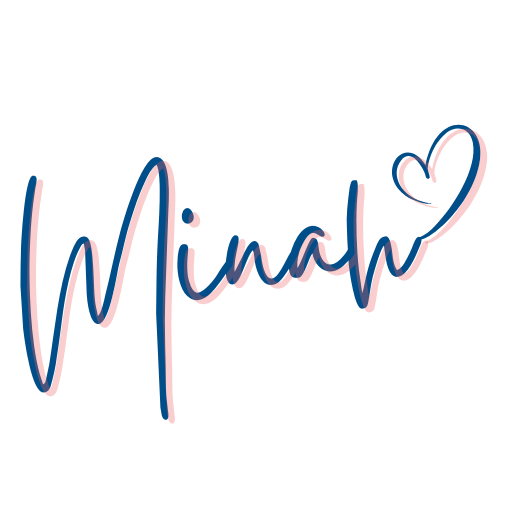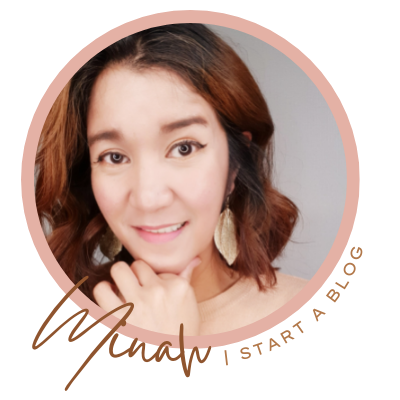 Hi there! This is Minah, the blogger behind of  Niches and Earnings | Start A Blog.
I created this website to be a place where you can get information on how you can start your blog. Also tips on blogging, how to use social media for your blog and make money in the cofort of your home.
Let's connect on social media too!